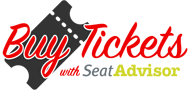 RESCHEDULED DATE
Whelanslive.com presents
THE MAGIC NUMBERS
plus support
_ Main Venue _
We're delighted to have The Magic Numbers back in Whelan's on Tuesday 18th June. Tickets go on sale on Fri 12th April, 9am from whelanslive.com.
London quartet The Magic Numbers are set to return following a four-year hiatus with the release of their new album Outsiders, available through the band's own label Role Play Records on May 11, 2018. Capturing The Magic Numbers with a renewed sense of purpose following several successful side and solo projects, Outsiders will be supported by a twenty-fivedate tour of the UK through May and June 2018, commencing at Cardiff's Globe on May 10 and including London's ULU on May 17. New single, 'Sweet Divide', featuring a nascent grittier sensibility for the band whilst losing none of their beloved melodic flair, can be heard here: http://bit.ly/2Eq0zQ1.
"Outsiders is how we've always felt", says Romeo Stodart, explaining the thinking behind the title of The Magic Numbers' fifth album. "As a band, and as people. We've never really fit in. Even when things escalated quickly for the band, and we were at some awards ceremony, we always felt like we stuck out. It was the time of indie bands like The Strokes and The Libertines – and then there we stood."
That sensation of not quite belonging, is one which band members and siblings Michele and Romeo Stodart were already familiar with. Born and raised in Trinidad, the Stodarts' first experience of feeling like fish out of water came at an early age, when their family moved to New York. Then, in their late teens, the Stodart's relocated again, this time to Hanwell, a suburb on the western most edge of London. When Romeo befriended one of the locals, Sean Gannon, London-born but of Irish descent, and the pair recruited their younger sisters, Michele Stodart on bass and Angela Gannon on keyboards in 2004, The Magic Numbers were born.
Shooting to media attention after selling out London's 2000-capacity Kentish Town Forum solely on the strength of their evergrowing loyal following, even before their first proper single 'Forever Lost' was released, their Mercury Prize nominated selftitled debut The Magic Numbers (2005) entered the Top 10 and reached double-Platinum sales. Further hit singles, 'Love Me Like You', 'Love's A Game' and 'I See You, You See Me' followed, along with world-wide tours with the likes of Brian Wilson, Neil Young & Crazy Horse, The Flaming Lips and Sonic Youth. The band caused a stir when they became the first artists to ever walk off of Top of The Pops, refusing to play after a presenter's uncivil introduction, showing confidence in themselves and that punk rebellious spirit they've carried from the very beginning.
Second album Those The Brokes reached No.11 in 2006, earning Gold status. There then followed a four-year interval till the third, 2010's The Runaway, which featured the last ever orchestrations by the late Robert Kirby, and another four-year interval until releasing their fourth album Alias on Caroline in 2014. These delays, partly down to Romeo and Michele both becoming parents for the first time, also allowed them to explore life outside the band. Michele releasing two acclaimed solo albums, Wide-Eyed Crossing (2012) and Pieces (2016), and Romeo gigging with the likes of Africa Express and Jimmy Webb, appearing on the most recent Spiritualized album, and producing other acts, including Ren Harvieu and Kathryn Williams.
Co-produced by Dave Izumi in Izumi's own Echo Zoo studio in Eastbourne, work began on Outsiders in early 2017. The album, though instantly recognisable as a Magic Numbers record in its melodies, begins with a more raucous punch sonically. The confidence is more evident than ever before, noticeable immediately in the more bluesy, gnarly guitar sound. Songs like 'The Keeper', even having a distinct T. Rex feel. I've been revisiting lots of early rock'n'roll and blues records, Bo Diddley, Howlin' Wolf", Stodart explains. "I've fallen madly in love with the electric guitar again for sure. I love T. Rex, and Bowie. The silver lining of the sadness of losing David Bowie was that you go back and become obsessed again. Even the way he left us was a work of art."
There's also been a subtle but significant shift in Stodart's lyrical themes. "It wasn't a conscious decision to refrain from looking inward but I did feel a shift creatively with the things I wanted to say and share this time around. It's allowed me the opportunity to play with characters like Michele & I have done on 'Ride Against The Wind' which we based upon a fictitious motorcycle girl gang who've grown tired of conforming and towing the line in their everyday lives." This sense of fun is also reflected in the occasional references Romeo throws in of other people's songs, such as name checking Kate Bush's 'Hounds Of Love', and 'Everybody's Talkin'' by Fred Neil. "I enjoy throwing in those things in a way to see if people notice, it makes songwriting more playful."
The lead single is the epic Neil Young meets Fleetwood Mac 'Sweet Divide'. "The couplet "Maybe there's no grand design/What if this is all we find?" hints at a humanist, even atheist interpretation. "No-one knows what's to come," says Romeo.
"We're all just fumbling in the dark, searching, sometimes it can be comforting to acknowledge that. The expansive, extraordinary 'Runaways' is one of the album's standout moments. "It's a love song for the misfits in society" Romeo explains, "It's saying we're 'scorned lovers' 'damaged goods' but let's stick together and embrace it, I think there's a beauty in that."
To us, music is everything," says Romeo. "Rebel songs' are about conviction, not wanting to just fall in line, putting your heart and soul into something that you believe in. I think it's what the people colouring life outside of the lines tend to do which is how we came up with the title Outsiders. Because now is the time for people to be themselves more, and not think so much about fitting into boxes. That's why the lyrics have a 'together' feel: we're all beautiful fucked-up losers trying to make sense of it all. We've always been Outsiders."
TICKETS
ORIGINAL TICKETS STILL VALID
€21.50 tickets available online from WAV Tickets or Lo-Call 1890 200 078 (9:30am-7pm M-F)
– 50c per ticket service charge applies on phone, internet or creditcard bookings. Final ticket price may be higher from other outlets.
Strictly over 18′s, I.D. may be required.
AFTER THE GIG
Whelan's Silent Disco from 10:30pm – 2 DJs, just pick the one you like best [Free Entry] plus Late Bar.