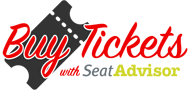 UMACK presents
YOB
plus support
BLACK COBRA
_ Main Venue _

Tickets €16 from www.tickets.ie/umack, wav & ticketmaster
Stoner rock legends Yob make their Irish debut on Tuesday 11 October in whelans, with very special guests Black Cobra.
— — — — —
YOB
https://www.facebook.com/quantumyob
http://www.yobislove.com
Two years after leveling the expectations of critics and listeners alike with Atma, doom trio powerhouse YOB unleashes Clearing The Path To Ascend, an aptly titled album for what will undoubtedly be the crowning achievement for a band whose journey now nears two decades of creating music as commanding as it is cathartic. As is the YOB way, the tracks here don't simply offer a vacuous glimpse into the already riff-soaked doom genre. These songs demand the tandem attention of mind, body, and soul – etching a mark across a sound that finds YOB as formidable and unequaled as they've ever been. The path to ascend is always an arduous one, fraught with the peril of mediocrity and the constant threat of failure. Thankfully and unsurprisingly, YOB pummels that path, climbing upward into a realm that sets the band in a heavy metal place that has been and will always remain wholly their own.
YOB's music is not unlike the path that's led them to their current place among heavy metal's elite, slowly building from a hushed ethereal vapor into the thunderous and masterful tumult of sound domination. The ethereal mists of Eugene, Oregon no doubt provided the perfect catalyst for founding member and vocalist Mike Scheidt to call up the signature of surging doom that would soon come to garner YOB its current position as one of the most respected and revered bands in all of heavy metal. While giving due sonic credit to cornerstone influences such as Cathedral, Sleep, Electric Wizard, and Black Sabbath – YOB immediately set out to define a sound wholly singular and utterly devastating in its cathartic enormity, incomparable to any other music being created at the time.
Those threads of progressive rock and drone that have always underscored the music of YOB are now fully realized with Clearing The Path To Ascend, as each track forges into the next with a ferocity that's as completely unhinged as it is utterly focused. Drummer Travis Foster wields his signature rhythmic furor here with bombastic precision while bassist, Aaron Rieseberg, coils around the sonic tide with an unforgiving churn – all the while in a deadly synchronicity with Scheidt's uncanny vocal range and its pendulous movement between the triumphant howls of a medieval madman and the earth splitting growls of a war-battered titan. With Clearing The Path To Ascend, YOB explores a thunderous dimension that's familiar in its auditory clout but completely new in the execution of its trajectory, taking the band's sound into a remarkable place as ethereally compelling in its aesthetic as it is merciless in the magnitude of its sound.
— — — — —
BLACK COBRA
https://www.facebook.com/blackcobramusic
http://www.blackcobra.net

Southern Lord is proud to present the new opus from The Bay Area's devastating duo BLACK COBRA. Formed by drummer Rafa Martinez (ex-16, ex-Acid King) and guitarist/vocalist Jason Landrian (ex-Cavity), BLACK COBRA catapulted themselves onto the scene in 2001 with their ravenous, upbeat and ultimately unique style of punk/hardcore-fueled sludge metal. They were picked up almost immediately by indie At A Loss Recordings becoming the band's label home for the release of their debut full-length, Bestial, and follow-up album, Feather And Stone. By 2009, with the band then virtually a household name to the tens of thousands of fans who've seen their flooring live performances over the years, BLACK COBRA signed with juggernaut Southern Lord Recordings for the release of Chronomega, the band's most diverse material to date
TICKETS
€16 available online from WAV Tickets or Lo-Call 1890 200 078 (1-8pm M-F, 4-8pm Sat)
– 50c per ticket service charge applies on phone, internet or creditcard bookings. Final ticket price may be higher from other outlets.
Strictly over 18′s, I.D. may be required
AFTER THE GIG
Whelan's Indie DJ w/ Late Bar.