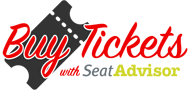 ON SALE FRI 13th MAY, 9AM
MCD.ie presents
WHITE DENIM
plus support
_ Main Venue _
Three years on from their critically acclaimed "barbeque" record Corsicana Lemonade, White Denim are back with more than just a new album to commemorate. Their sixth record, Stiff – out 25 March 2016 via Downtown/Sony Red – is a return to the Austin quartet's frenetic rock band roots, and is both a jubilant thrill ride and joyous celebration of their past ten years. Heading into the studio with an external producer to oversee a whole album for the first time – and even writing a tune with Cass McCombs ('Thank You') – the band teamed up with the legendary Ethan Johns (Paul McCartney, Laura Marling, The Staves) to produce their first truly live record, one teeming with a cool '70s undertow, tumultuous riffs and a feverish energy that's resulted in arguably some of their biggest and brawniest songs to date.
With drummer Joshua Block and guitarist Austin Jenkins now pursuing other production ventures, vocalist/guitarist James Petralli and bassist Steve Terebecki spent a long time reassessing exactly what White Denim meant to them. "The big thing for Steve and I was trying to define what made us want to keep going," Petralli explains of the album's early days. "What's our partnership about? What's cool about this? We learnt a lot making D and Corsicana Lemonade. We wanted to take some of those lessons and apply it back to our original mission statement. We were trying to get back to some of the things that made us excited about the band in the first place."
Opener 'Had 2 Know (Personal)' is the embodiment of that mission statement. Described by Petralli as "a reassertion of our initial intent to make songs that satisfy our urge to play fast", it sets the tone brilliantly for the bulk of Stiff, right from its idiosyncratic, Red Krayola-sampling beginning to its huge, golden era chorus. While it remains distinctively White Denim, there's a reinvigoration permeating through its riffs via new guitarist Jonathan Horne and a beefed-up rhythm section thanks to the work of new drummer Jeffrey Olson. Every single high octane turn – from the tremendously fun 'Ha Ha Ha Ha (Yeah)' to the outrageously shredding 'Holda You (I'm Psycho)' – sounds like a band re-energised and revitalised, resulting in what Petralli describes as a "high heat, high energy, good times record". Having previously sold out Shepherd's Bush Empire and having toured with Tame Impala and Arctic Monkeys, Stiff is full to the brim with songs that sound ready to now lift White Denim to similar heights.
For the most part, Stiff is an album crammed with adrenaline-fuelled sing-alongs that show off the band's staple technical abilities. But it's also one that sees some new shades that they've developed along the way, too. Citing new wave and the razor-sharp pop punk of Buzzcocks as influences this time round, there's an addictive Elvis Costello circa This Year's Model quality to 'Real Deal Momma', a tune that highlights the band's love for hummable synthesisers and curious, affecting oddities. Then there's the cow bell calm and backing vocals laden brilliance of 'I'm The One (Big Big Fun)', that along with 'Take It Easy (Ever After Lasting Love)' (a song Petralli says "wants to be on a collection of doo wop songs written in 2016") shows a softer and more intricate side to the band while fully emphasising Petralli's vocal excellence.
Of the artwork – which was created by collagist Eugenia Loli – Petralli says that though they definitely weren't trying to be outlandish, Loli was inspired and worked from the band's previous album covers and videos as a visual template. Ultimately, it's a fleeting visit to a place the band have been before, with the covers of Workout Holiday and D being collages too. Stiff was even originally stylised 'Stif', which when spelt backwards spells out the title of their second full-length Fits. Then there's 'Mirrored In Reverse', a nod to the Fits track 'Mirrored And Reverse'. "I mean, we're ten!" Petralli says in disbelief while explaining all of the record's throwbacks. "We did think about naming this record Ten and referencing the Pearl Jam cover!"
Recorded with nothing but equipment that Petralli describes as being "past a certain point in the '70s", he explains that Stiff is an album made "entirely the old way". "It was tracked live to 16-track tape with very little overdubs," he says. "It was very hardcore record making – traditional in every aspect." Recorded with Ethan Johns in Asheville, North Carolina over a twenty-day period, Petralli and the band had an intense but deeply educational time with Johns. "It was really cool. The guy had these stories that were just unbelievable. He started talking about playing with Jimmy Page when he was a kid, and he lived in the studio where The Rolling Stones and The Faces would just hang out. Having Ethan in the room pushing us really made it more of an 'in the moment' and a visual thing. Capturing live performances is what he does really well."
To make things even more celebratory, there was an extra ten day stint spent with go-to White Denim man Jim Vollentine, who Petralli describes as "my guy, man". He continues: "we've made a lot of records together now. When we left the studio in Asheville with Ethan, we thought we gotta work on this record some more, you know? Though it was really just mixing, which we did with respect to Ethan's arrangements and his recording. I feel like I really haven't made anything like this before."
Ultimately, Stiff is the sound of a band finding their feet again and having the time of their lives. It's a record that refuses to buckle under the pressures of life, instead offering up a soundtrack to sing, dance, shout and scream along to. As a White Denim album, it's a joyride through the past ten years of the band's idiosyncratic catalogue while simultaneously pushing things further forward into new territories. "It's similar to our first record [Workout Holiday] in that we found the initial energy and just went with that," Petralli says of the initial studio spark that started it all. "We thought, what's the fundamental thing that made us want to get into a van and quit our terrible jobs and start this whole thing in the first place? And it was loud, fast-playing, rock and roll."
TICKETS
ON SALE FRI 13th MAY, 9AM: €18.50 available online from WAV Tickets or Lo-Call 1890 200 078 (1-8pm M-F, 4-8pm Sat)
– 50c per ticket service charge applies on phone, internet or creditcard bookings. Final ticket price may be higher from other outlets.
Strictly over 18′s, I.D. may be required
AFTER THE GIG
Whelan's Silent Disco, now every Mon, Tue & Wed in Jul & Aug from 11pm – 2 DJs, just pick the one you like best [Free Entry] plus Late Bar.