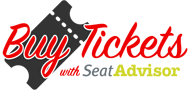 MCD Promotions presents
THE STRYPES
plus support
_ Main Venue _
Hands down the most exciting rock 'n' roll band to emerge from the British Isles in the 2010's, The Strypes are striking back with redoubled energy in 2017. 
After a whirlwind four years of non-stop touring and hyperbolic claims on their behalf, the four youngsters from rural Ireland came off the road to work on the defining album of their career so far.
As yet untitled, this fabulously diverse record effortlessly transcends The Strypes' roots in adrenalized R&B, to present them as songwriters of skill and maturity beyond their tender years, influenced as much by New Wave heroes like Squeeze and Elvis Costello, as by their formative fascination with the blues. Producer Ethan Johns captured all of their fizzing chemistry onstage, while also helping them realise their own songwriterly potential.
Son of Rolling Stones/Beatles studio giant Glyn Johns, and himself revered producer of classic albums by Tom Jones, Kings Of Leon and Laura Marling, Ethan emerged from the process full of praise for their talents. "The Strypes are the real deal," he enthuses. "Bands like this don't come around very often. I feel lucky to have recorded them."
When the explosive combo first invaded across the Irish Sea in 2012-13, the British music scene was justifiably electrified by the sheer exuberance of these four 16-year-olds, and their spot-on update of a tradition that runs from Howlin' Wolf and Muddy Waters in '50s Chicago through to The Rolling Stones in '60s London and Dr Feelgood in '70s Essex.
Still barely into their twenties, their overworked tour bus eventually rolled up in their hometown of Cavan, just South of the Northern Irish border, in time for Christmas 2015. The first couple of months of '16 were spent recuperating and taking stock, but the youngsters were writing, too. By summertime, on a tip-off from their friend and mentor Chris Difford, the quartet found themselves using some free time at Peter Gabriel's RealWorld Studios near Bath to cut some demoes of new material.
It was there that they ran into Ethan, who'd actually tried to sign the band in their early days, and who duly requested to hear the tracks they'd recorded thus far. Recalls bassist Pete O'Hanlon, "He goes, 'Fuck, this is really good stuff!'" Within minutes he'd agreed to helm the album, and duly turned up in Cavan for pre-production at the local Town Hall, then overseeing sessions in November, at legendary Rockfield in Wales.
Says Pete, "With the first two albums, we'd come off tour, cobble a few songs together, decide on some covers, whatever, then go in and record them for a few days, then go out on tour again. This was like doing the first one proper, with time dedicated to it."
Indeed, unlike the tellingly entitled 'Snapshot' ('13) and 'Little Victories' ('15), Johns helped navigate his young charges through the whole rite-of-passage of creating an album that defines the band, as of now.
"It's the first time we really feel we captured our rawness," says guitarist Josh McClorey, "and Ethan was hugely important in that. He was the king of getting everybody on the same wavelength before going in for a take. We had about 20 songs, so we'd do two a day, not many takes each, for two weeks, leaving two weeks for mixing. In between we'd sit in a circle and talk shite for a couple of hours, about anything – 'Dark Matter' or whatever – then we'd go in again, and that's when you'd get the take".
The Strypes' success has been born of a fabulous natural chemistry. Growing up within a few miles of each other, all the same age, they're a band in a million. "In hindsight, it probably did happen too soon for us," admits Josh, "Everybody was saying we were gonna be the biggest band in the world on our first record, which is stupid. We've never known what it's like to go to college, so this is our college, it's all we know, and it feels like we've come out the other end relatively okay."
"The funny thing is," adds Pete, "when everybody else was getting over-excited, saying we're gonna make millions, the only people in the room being realistic were the four 16-year-olds."
For this third album, the precocious lads have ensured that things were done their way. For 'Little Victories', they were booked into a studio in Central London. There, says Josh, not only did they have "everybody associated with us from the business dropping in to throw their 20 cents in – which is fine, it's their job, but still!", but also it was an environment totally alien to them.
"Where we're from, we're used to a gentle pace of life," shudders Josh, "but this was in the most condensed area full of people, where you never get a break from the noise. You'd pop out to get your head together and it was fucking Soho – constant noise! You'd never get silence. So Rockfield was comparatively similar to where we come from, and it definitely helped in terms of stress levels."
Ethan also "had a great way of telling everybody to fuck off and leave us alone and until we'd finished making the record". In downtime, they'd go on country walks, play a card game called Shithead, and got embroiled in an internal 'cheese war', where they playfully fought, using only cheese as a weapon.
While Johns mentored them in unexpected ways, such as making sure they ate regularly, it was, says Pete, "a peer-based relationship, not like he was in charge. He'd say he was the funnel for all our ideas, it was just his job to spit the album out at the end."
Writing credits for the thirteen songs aboard are roughly split between Josh, who works alone, and the rhythm section team of near-neighbours Pete and drummer Evan Walsh – singer Ross Farrelly is happy to express himself via his swaggering vocal delivery.
Listeners are sure to be bowled over by the breadth of styles and keenly observed pop smarts displayed this terrifically vibey record. Upfront, stuff like 'Behind Closed Doors' and '(I Need A Break From) Holidays' recall the melodic sweep and verbal intricacy of Difford & Tilbrook, and 'Grin And Bear It' even mirrors the melancholy uplift of the duo's Squeeze classic 'Up The Junction', while 'Consequence' might easily be a lost nugget off Elvis Costello's 'Armed Forces'.
"Garage-rock was always a good banner for what we were doing," reasons Evan of this newly disclosed love for New Wave, "because it covers a lot of influences that come together under 'a bunch of lads bashing out stuff together in a room'. But we kind of got a reputation for having a nostalgia for a certain era [i.e. R&B], and it was never about that. It's an attachment to a broad style and feel for music, whatever the eras. We think it's actually part of a band's duty to be interested in the past, because there's actually no point in being a band if you're just gonna copy your peers, because then you're not contributing anything to the zeitgeist."
As well as other hyper-melodic New Wave faves like The Jagz, XTC and Joe Jackson, The Strypes freely 'fess up to echoing the vibe of Irish rock icon Phil Lynott on 'Great Expectations', while Josh's desolate nugget 'Mama Give Me Order' conquers heartstring-tugging acoustica. Equally aspirationally, 'Garden Of Eden' and 'Oh Cruel World' take their bluesy interests in a moodier voodoo direction inspired by New Orleans ledge Dr John.
Three-minute kitchen-sink dramas like 'Grin And Bear It' also tap into the finest tradition of Kinksian lyrical observation. "They're all pretty bleak," laughs Pete unapologetically. "We've signed on as contributors to the genre coined by Graham Coxon as Despondent Rock. Most of the time, it's the human condition under duress, like they're in a situation that's grey, or someone's on holiday and they don't want to be. Y'know, writing a happy song's boring. We like the classic contrast of a melancholic situation offset against an amazingly catchy melody. And then the challenge is to try and get it past the populace at large".
This record indeed packs sufficient to-die-for tunes to start fulfilling some of their label paymasters' wilder commercial ambitions. The Strypes, of course, won't hang around waiting for such dreams to come true: the road beckons. Thus equipped song-wise, they'll be a hard act to beat.
TICKETS
€30 available online from WAV Tickets or Lo-Call 1890 200 078 (1-7pm M-F)
– 50c per ticket service charge applies on phone, internet or creditcard bookings. Final ticket price may be higher from other outlets.
Strictly over 18′s, I.D. may be required
AFTER THE GIG
Whelan's Indie Club w/ Late Bar from 10:30pm or check out the bands playing The Midnight Hour in the upstairs venue – Free Entry via front door until 10:30pm | Drinks Promos