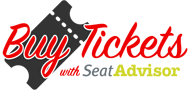 ON SALE FRI 4th Mar, 9am
Aiken Promotions presents
A Double Headline
STEPHEN KELLOGG & ERIC HUTCHINSON
^ Upstairs ^
"best live act you've never seen' ~ CBS Radio
"the best songwriter you're not listening to." ~ No Depression
Stephen Kellogg was born on November 28, 1976. He grew up in Southern Connecticut and in 1997 began his musical career in Northampton, MA while interning for a local club.
A few years later, he married his high school sweet heart and began a well-publicized affection for his role as husband and later, father to their four daughters. Over the last decade he has performed more than 1500 concerts in more than a dozen countries, both solo and with a band. In 2013 Kellogg gave a TEDx Talk about job satisfaction. Recently on a tour of Europe, SK (as fans often refer to him) made a detour to play the Middle East, Africa and an aircraft carrier for the Armed Forces. Upon returning to the USA, he started his annual lyric writing campaign to raise money and awareness in the fight against pediatric cancer. At first glance none of this has anything to do with his music, but Stephen Kellogg would argue, "it is the whole story. The music I make is a reflection of how I spend my time and what I care deeply about."
When it comes to performing, CBS Radio has called Stephen, "the best live act you've never seen." Another writer at No Depression magazine gives him the oddly flattering title of "the best songwriter you're not listening to." Interestingly though while Kellogg may not be a household name at present, he has persisted in building a substantial career, which has landed him on stage with some of the biggest touring acts in the country (Train, Sugarland, OAR, Josh Ritter to name a few), in the billboard charts, and with his songs as the backdrop of numerous films and TV shows (One Tree Hill, Men of a Certain Age, Mercy). Perhaps most importantly to Kellogg, he's ingratiated himself into the lives of his listeners. That sort of mentality has garnered him descriptions like this one from Macaroni Kid, "an unassuming manner, self-deprecating humor, a heart for those around him…100% genuine and utterly moving." His Americana-tinged, sometimes folk, often rock, occasionally pop stylings can make Kellogg hard to define, and his most recent four part album "South, West, North, East" embraces the notion of genre splitting to the fullest.
Recorded literally "all over the map", the premise of "South, West, North, East" was to record each section of the album in a different region of the USA, with different co-producers and different groups of musicians. "I've never felt that the genre was as important as the message and making the record this way was a chance to really explore that idea." The end result is a collection of 20 songs that defy categorization. The Southern rock flavor of "South" (recorded in Nashville and Atlanta) slides into the cowboy motif of "West" (recorded on a farm in Boulder, CO); and the more indie rock feel of "North" (recorded in a cabin in Woodstock, NY) gives way to the songwriter pop of "East" (recorded in Washington DC). "You often hear about the importance of 'picking a lane' and while I completely understand the marketing savvy and focus of that concept, I picked my lane a long time ago; it's called the 'words that describe what I believe to be true' lane."
— — — — —
ERIC HUTCHINSON
ERIC HUTCHINSON IS PRETTY GOOD by james campion
If there is an overriding theme to Eric Hutchinson's career, it is his relentless pursuit of the kind of feel-good music that will make his fans dance and sing while still managing to ponder the beauty and humor that comes from fully experiencing life. This journey had come to a crossroads this past year, as the 35 year-old singer/songwriter/performer changed management, stripped down his sound and embraced the mantle of producer, all the while spending months working on his fourth studio album, Eric Hutchinson is Pretty Good.
A collection of penetratingly honest songs, Pretty Good is a musical snapshot of perseverance and musical maturity brimming with superb melodies and contagious rhythms. It is also a reckoning with the inevitability of Hutchinson's own evolution as an artist and a man.
"I see this new album as an embrace of change," says Hutchinson. "I guess you can say I grew up a traditionalist – worrying about things changing and wanting to keep things them the same. But once I realized that things change no matter what, there's comfort in that; embracing immediately that it takes me a little while to get used to things… and then I usually like them."
Change for Hutchinson also meant letting go of the reigns in the writing and recording process, which is especially prevalent on the album's first single, "Anyone Who Knows Me", a wonderfully crafted and stirringly melodic ballad of trying to find love within and without.
"I was stuck writing the song, so I just put it away and when I came back to it, it was like somebody else had sent it to me to work on, and I thought, 'Okay, cool; I'll build on top of whatever this guy was doing.' It felt like co-writing with myself, which was fun."
Another challenge for Hutchinson on Pretty Good was his role as sole producer, as he had to make all of the final decisions. "In the early days I always felt like I had to do everything myself," he says. "This time I said, 'I'm producing this, so why not let Elliott (longtime touring bandleader, Elliott Blaufuss) play the piano, because he plays it a little better than I might. It was nice to have that confidence that it's still my music, whoever plays it. That was a big change for me."
Pretty Good is arguably Hutchinson's most insightful and in some ways autobiographical work, which manages to balance the profound concepts of evolving and acceptance into a relatable sonic expression. "Things are gonna change, but change is better than you thought" he sings in the strikingly confessional "Dear Me" that opens the album, setting the stage for this creative catharsis. "See my reflection now in all of the trends/in isolation with the words of my friends" he sings with stark resonance in "Bored to Death", a song that dissects a world view set against personal and satirical introspection.
In fact, each song on Pretty Good is a study in personal, professional and generational divides; including the seemingly airy if not catchy pop of "Lost in Paradise" that speaks to the wanderer in us all. Hutchinson also plays with music biz preconceptions, specifically facing the gnawing guilt over success in "Good Rhythm" or his escaping the shadow of his musical heroes to forge his own unique voice in "Same Old Thing".
"When I was growing up I thought, 'I'll never be my heroes'," he admits. "And with this album I say 'I don't want to be my heroes. I want to be me.'"
This has taken many forms for Hutchinson since he released his first album, Sounds Like This in 2007. Raised in Washington D.C., Eric now works and lives in New York City, where he has begun writing and producing records for other artists. He has also started DJ-ing regularly, presenting The Basement, his passion project of spinning Motown, Soul, Oldies, 80's Pop, Classic Hip Hop and everything in between.
Eric, an intense lover of food, is an active participant in the vibrant NYC restaurant scene, often sharing his adventures on tour with chefs on Instagram. "Chefs are my rock stars these days," he laughs. "My love of food has turned into a desire to cook and make cocktails. I find a lot of similarities between writing a song and putting together a dish. Creating is creating."
Eric's well-known sense of humor is on full display on Pretty Good, from the lyrics to the playful "selfie" album cover, to the album's satirical title. "The title is me being able to look myself in the mirror and feel good about who I am and the music I make. I sold a t-shirt in my earliest days with the saying, that people always laughed at. This felt like reconnecting to the old days. Plus, I find it funny to watch people try to understand why I'm saying I'm only 'pretty good'. But that's just what people say about a band. 'Have you heard em? They're pretty good."
TICKETS
ON SALE FRI 4th Mar, 9am: €13 available online from WAV Tickets or Lo-Call 1890 200 078 (1-8pm M-F, 4-8pm Sat)
– 50c per ticket service charge applies on phone, internet or creditcard bookings. Final ticket price may be higher from other outlets.
Strictly over 18′s, I.D. may be required
AFTER THE GIG
Whelan's Indie DJ in the bar and Sonntags [Disco/House/Funk] upstairs from 11pm til late (Free Entry).