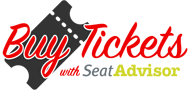 SHELBY EARL
Special guest: Miriam Donohue
^ Upstairs ^
Shelby Earl's first two albums earned the kind of raves any musician would kill for. Upon hearing her 2011 debut, Burn the Boats, NPR's Ann Powers called Earl her "new favorite songwriter," and she wasn't alone.
 Accolades followed from Rolling Stone to the Wall Street Journal and a million music sites in between that positioned her somewhere to the left of Neko Case, a few blocks from Sharon Van Etten, catercorner to Angel Olsen. She toured everywhere, playing with the likes of Loudon Wainwright, Rhett Miller, and Ben Gibbard of Death Cab for Cutie, who spoke for many people when he said Earl had "the most heartbreakingly beautiful voice in Seattle." 
Two years later, she followed up with the equally powerful Swift Arrows (produced by Damien Jurado), and returned to the touring trenches, startling audiences around the world with songs that laid bare an inner landscape full of darkness and loss, as well as the defiant resolution not to be consumed by them. Both records are gorgeous, painstakingly crafted, and, not to put too fine a point on anything, full of heavy emotional weather. (Not for nothing did Powers observe that Earl's writes "for those of us who have been through a few things.") 
But take a minute to consider what it means to have been through a few things. It suggests reaching the other side. Eight years after burning her (figurative) boats to pursue life as a professional musician, quitting her job, and forging a career, Shelby Earl found that her inspiration was leading away from the darkness and anger she so fruitfully explored on those first two LPs and toward the light that would yield her third, and most accomplished record to date. 
That light shines through every facet of the album, from the songwriting, whose thematic concerns turn away from savage self-exploration and toward coruscating character studies, ballads, and swooning pop gems. The new songs retain her gift for a dark lyrical turn, but locate the telltale images in the context of other people.  
The album introduces a cast of memorable characters—a former lover named James, a future baby named Mercy, a very present-tense woman who cries an ocean of tears only to test her fortitude as a swimmer—and fleshes out their struggles, pain, joy, and redemption. Writing about this retinue wouldn't have been possible without the heavy introspection in Earl's past, but it's also a sign of the kind of empathy that distinguishes any truly major work of art.  
The liberation of the subject matter also propels Earl's celebrated voice into more adventurous melodic terrain than ever before, a topography enhanced by the record's stunning production. After two intense albums that foregrounded the sounds of a live rock band backing her powerhouse voice, Earl found herself eager to try something different.  
In 2015, she collaborated with the Seattle production and arrangement team The Spectacles on the swooningly romantic  "Stay With Me Tonight." Originally intended as an experimental one-off, the song became the launchpad for a new approach to the studio and a new collaborative partnership. Appropriately for this batch of non-autobiographical (though no less personal) songs, the sound would incorporate a more rhythmically dynamic, instrumentally audacious, thrill-seeking way of fleshing out the textures suggested by her melodies. Once producer Martin Feveyear (Mark Lanegan, Brandi Carlisle, Eric Bachmann) came on board, and the whole team entered the studio, the process took flight.  
It wasn't a question of "going pop," incorporating more danceable beats, or mobilizing the vogue for vintage keyboard soul—though both of those aesthetics lurk at the edge of the frame throughout. No, it was something much simpler: The Man Who Made Himself a Name is the sound of an artist who, having lived and chronicled some catastrophically hard times, found herself on the other side feeling happier, healthier, healed—and making music that sounded like it.  
Not to sound Pollyannaish—though Earl may have moved through the heavy emotional weather that distinguished her early work, she clearly remembers what it felt like to be consumed by it. However, as "Like I Do," the gorgeous duet with the wildly talented Josiah Johnson (currently on hiatus from his own band) makes clear, "everything is not, is not what it seems." The process of reconciling painful memories with the realization that you don't have to be in pain to write and sing great songs about it has produced her best, deepest, and most assured work to date.  
TICKETS
€12 adv // €15 door
available online from WAV Tickets or Lo-Call 1890 200 078 (1-7pm M-F)
– 50c per ticket service charge applies on phone, internet or creditcard bookings. Final ticket price may be higher from other outlets.
Strictly over 18′s, I.D. may be required
AFTER THE GIG
Whelan's Indie DJ in the bar and Sonntags [Disco/House/Funk] upstairs from 11pm til late (Free Entry).