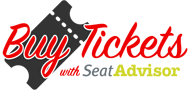 Aiken Promotions presents
MUTUAL BENEFIT
plus support
_ Main Room _
Tickets priced €16 (incl booking) on sale now from www.ticketmaster.ie & www.whelanslive.com
"a gorgeous collection of orchestral folk" – Pitchfork
"It takes more than just a fleeting dream to set us free," sings Jordan Lee on "Skipping Stones" the titular track on Mutual Benefit's newest album, Skip a Sinking Stone. It's a truism that still holds power, and it acts as a sort of missive for the entire album: a two-part meditation on impermanence that also acts as a portrait of growing up.
Skip a Sinking Stone takes place after the success of Love's Crushing Diamond, with Lee settled into a life that passes as steady. The first half of the record, awash in warm string arrangements and hope, is written about the year that followed: Mutual Benefit's rotating cast of friends and collaborators is touring non-stop, playing professional stages and festivals (including Pitchfork and FORM Arcosanti), and Lee is in love.
"Getting Gone" chugs along with the easy rhythm of a van pulling onto the freeway, settling into the zen-like blankness of rolling along from city to city, show to show. "We can see stars from here / why would we go back anywhere," sings Lee from the glowing swells of "Lost Dreamers," taking solace in moments of freedom on the road even as touring routinizes from a utopic pursuit into a day job. The album title is itself pulled from such a moment: pulling off the road to skip stones with the band, seeing how long they could be kept above water before finally sinking.
The second half of the album finds Lee in New York, in a rare position of having the time and resources to work on the new record full-time. Lee lives and records at the Silent Barn, breaking from his usual nomadic lifestyle to explore staying in one place, reflected musically by a comparative stillness and introspection. However, New York life presents another kind of unreality: one colored by growing depression, a downturn in the relationship, and a city in turmoil, the atmosphere heavy with grief and anger in the wake of the Eric Garner verdict and resulting Black Lives Matter protests (an environment which informed "City Sirens"). The closing track, "The Hereafter," returns to the image of the skipping stone, following it as it sinks.
"I kept coming back to how nice that was, throwing these stones against the water," says Lee. "I thought it was a fitting metaphor for the endeavors I have in my life—sometimes they work out and sometimes they don't. I think it's a good exercise in accepting impermanence and failure and these things that are constant, and yet the activity of skipping stones is really relaxing and beautiful. But in another sense you're just letting these stones sink each time."
Mutual Benefit's debut LP Love's Crushing Diamond was praised for being vulnerable and warmhearted and Skip a Sinking Stone is equally so, patiently built from carefully chosen lines illustrated by lush astral folk and intricately composed arrangements that manage to appear effortless. Each stone ultimately sinks, but, as Lee sings on the album's zenith—a comforting folk track first written for the Shaking Through series—as the cycle ends and repeats again all we can do is maintain the hope that it's "Not for Nothing."
The bulk of Skip a Sinking Stone was recorded during Lee's residency at the Silent Barn in Brooklyn, both on his own and in Gravesend Recording Studios with Carlos Hernandez and Julian Fader from Ava Luna. Stone is shaped by collaborations with friends and recurring members of Mutual Benefit's rotating cast: further recording work was done with Mutual Benefit drummer Dillon Zahner in Boston and violinist Jake Falby in New Hampshire, and the record contains guitar by Mike Clifford, vocals from Lee's sister Whitney (also a touring member of the band following Diamond), flute by Noah Klein (Cuddle Formation) on "Getting Gone," and keys by Dan Goldberg (The Spookfish). The record was mixed by Brian Deck (The Moon and Antarctica, The Shepherd's Dog, Ugly Casanova).
https://www.youtube.com/watch?v=qgkkCp_quBg
TICKETS
€16 available online from WAV Tickets or Lo-Call 1890 200 078 (1-8pm M-F, 4-8pm Sat)
– 50c per ticket service charge applies on phone, internet or creditcard bookings. Final ticket price may be higher from other outlets.
Strictly over 18's, I.D. may be required.
AFTER THE GIG
Whelan's Indie DJ in the bar and Sonntags [Disco/House/Funk] upstairs from 11pm til late (Free Entry).