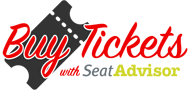 MICK KONSTANTIN
plus support
20 MILLION SOCIAL MEDIA VIEWS
2 X NO.1 HIT SINGLES
After 2 of the biggest hits from the past 2 summers, 'Takin Over France' and 'There's Only One Conor McGregor", Mick Konstantin brings his first ever live
performance to Whelan's on April 29th.
In the space of 2 years Mick Konstantin has built up a huge following, on the back of his two mega viral hits. Now with the recent releases of "Insta Generation" and "Up and Over They Go", that have also amassed hundreds of thousands of views, Mick is finally starting plans to take to music full time, and it all begins with this gig on the 29th of April.
Konstantin musical career had humble beginnings, busking on Grafton Street, learning his trade the same way so many before him had done. He first shot to
fame with "The Ballad of Copper Face Jacks", a song about the infamous Irish Nightclub that struck a chord with thousands around the country.
A year later, 'Takin' Over France' was written, a tune for the Irish Football team and their fans in the Euros in France. When this was recorded live in Bordeaux by
Pundit Arena and posted on Facebook, it had built up over 3 million hits in the space of a few hours. By the next day, the song had become viral all over Europe.
On the back of the legendary Irish travelling support, Mick went on to record the tune back in Ireland a few days later. It stormed the charts, reaching Number 1 in
the Irish iTunes charts that very day. Konstantin was rewarded for his efforts with a trip back to the Euros for the Ireland and France game a week later.
The following summer, no one would have predicted what was in store for Mick.
Topping the previous summer's tune would be a serious feat, but he managed just that. On the 2nd week in August he released "There's Only One Conor McGregor", a song which would receive international acclaim. The subject of course being the biggest boxing fight of all time, Conor McGregor vs Floyd Mayweather.
Millions and millions of views and streams followed worldwide, as did Interviews with the likes of Sports Illustrated, stations in Australia, South Africa, UAE and all over the US. Again, the song reached No. 1 in Ireland for weeks, but also made the top 20 in the UK, many European countries, and Australian Charts. But by far the most exciting part of the experience was when McGregor himself heard the song, and loved it so much that he flew Konstantin over to Vegas, put him up in the same hotel as his family, and gave him 2 tickets to the fight itself. Incredible!!
Since this experience, Mick has being hard at work, writing and planning for a musical career. And finally the time has come, for him to set about being a full time
musician. With two releases this month, which have been greatly received, this is the next chapter in his story. The very first gig of many. So don't miss out!
Whelans, 29th April, here we come!!
Currently:
New Single " The Insta Generation " On Sale Now
In Studio Recording Debut Album Due Out Summer 2018.
Tour:
Club and Festival tour dates 2018 (announcing soon)
TICKETS
€11.50 available online from WAV Tickets or Lo-Call 1890 200 078 (1-7pm M-F)
– 50c per ticket service charge applies on phone, internet or credit card bookings. Final ticket price may be higher from other outlets.
Strictly over 18′s, I.D. may be required
AFTER THE GIG
Whelan's Indie DJ in the bar and Sonntags [Disco/House/Funk] upstairs from 11pm til late (Free Entry).