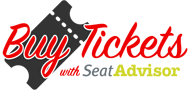 ON SALE FRI 6th MAY, 9AM
Aiken Promotions presents
LUKA BLOOM
plus support
_ Main Venue _
FRÚGALISTO
It was December 2012. I made the move to the people's Republic of North Clare in the West of Ireland. Wind and rain howling all around me, it felt apocalyptic and wild, and I loved it.
A visitor to Clare since 1973, I never really felt the Winter wind before.In three short years I have come to love this time of warm fires and slow tunes. There is no hurry, because it is down time. Even the Wild Atlantic Way cannot entice big numbers to come. And so we go quiet. We play with and for, each other. This inspired The January Blues.
The song FRÚGALISTO I owe to Fergal Smith and all the good people of Moy Hill Community Garden. They are all half my age and they are teaching me about life, as we face into a challenging future for our children and grandchildren. I could talk about all the songs, the North Clare baby boom that inspired Jiggy Jig Jig; the dream of being a surfer in middle age in Give It a Go… But it is best to just hear the songs, and see what they mean for you. The last song is Wave up to the Shore. I wrote it in 1971, when I was 16. Pat Colgan was my English teacher then. Pat, and his wife Margaret encouraged me to write songs. I thank them both from the bottom of my heart. It took many false starts, and 44 years to finally record this song. My nephew Gavin sings it with me.
Lettercollum House in Timoleague, County Cork gave me the best recording experience of my life I believe. And with the musicians and singers who ventured to West Cork, we took our time, and stepped up to the songs. Some days, Billy the Alsatian sat at my feet when I sang. I just knew everything was fine in this world. And it is. Thank you everyone. Luka
The first person I handed FRÚGALISTO to was my good friend David Donohue, a writer and singer of songs. He put pen to paper and this is what he wrote: Last year I watched Luka Bloom from backstage stage as he played his new song, Australia to a captivated audience in the town hall, Thomastown. To watch from there was to glimpse both the audience and the man responsible for their communal engagement in one snapshot – to witness the 'deal.' On stage was a man pouring out his heart in a love song as profound and direct as the classic The First Time Ever I Saw Your Face. The audience had never heard the song before. From the opening line, 'Three years is a long long time to miss someone you love,' to the final word of the chorus, 'Australia,' the longing inflicted by the twin obstacles of time and distance on a love profound was felt by everybody in the crowd who had ever felt. If the flood waters which recently destroyed this beautiful hall had risen at that moment, they would have found their entry barred by the forcefield of communion between the truth teller and those who know that it's the truth. I'm always happy if a collection of songs boasts even one great song because a great song can lift a record in the same way that Luka lifted the room that night. But Luka's new album, Frúgalisto has more 'classic' soul to bare and more love to share than the haunting Australia .
Warrior asks the fighter to 'be easier on yourself'. It's almost all that ever needs to be said about war and the war monger marching toward the inevitable death of his own soul. The January Blues breezes along until it catches, and celebrates 'the cold wind blowing through the night into the light of day.'
No Fear Here reaches out to the 'wounded and abandoned little Irish boys and girls' with the words, 'I want to build a home you want to come back to.' Oh Sahara maps a journey from loves of the past to the acceptance that must come with age for peace to pervade the heart. 'The love that Sabina gave me was to help me be alone.' It's shudderingly beautiful.
Isabelle and Lowland Brothers take us from the untainted nature of pre-war Flanders to the same landscape tainted with 'blood and mud the screaming…'. Lowland Brothers ends with the pained plea, 'hold my hand and promise me this will never happen again.' Luka's is a life lived through words carried by melodies given life by a frighteningly generous heart. His path is, as he says in 'Oh Sahara' the song of man. A song written over forty years ago, Wave Up To The Shore, is the perfect bookend for Frúgalisto. Here, a teenage Luka, fearing the loss of all things earthly, is numbed by the reality of the gravity of decay.
It's like an acknowledgement, an end of movie 'credit' for a journey in song that ultimately spawns acceptance of 'what has been and gone' while offering continuing gratitude for what is – the Burren landscape of his current home, to the delights of giving it a go on a surfboard, the joys of cycling into town for a hot pot of coffee or tea.
TICKETS
ON SALE FRI 6th MAY, 9AM: €25 available online from WAV Tickets or Lo-Call 1890 200 078 (1-8pm M-F, 4-8pm Sat)
– 50c per ticket service charge applies on phone, internet or creditcard bookings. Final ticket price may be higher from other outlets.
Strictly over 18′s, I.D. may be required
AFTER THE GIG
Whelan's Indie Club w/ Late Bar from 10:30pm or check out the bands playing The Midnight Hour in the upstairs venue – Free Entry via front door until 10:30pm | Drinks Promos