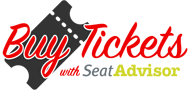 ON SALE FRI 21st SEPT, 10AM
MCD proudly presents
KEVIN KRAUTER
plus support
^ Upstairs ^ 
That's the phrase Kevin Krauter uses to describe Toss Up, his upcoming full-length debut on Bayonet Records—both the conditions in which it was created and the prevailing theme of these nine iridescent indie-pop songs. In between tours, the Indiana musician spent long hours in his basement, guitars and vintage keyboards his only company, and tested out ideas, explored new sonic avenues, savored new sounds, and taught himself how to play a few instruments.
"I would wake up and have a cup of coffee, then I'd come up with a song or a melody and just sit and play it literally for three or four hours straight. Then I'd try to find new ways to play it, or do it with different notes or on different instruments. I don't want to call it meditating, but it was pretty meditative to sit there by myself and play the same thing over and over and over and over." The riffs and melodies became mantras, repeated back to himself until they became the rhythmically intricate, melodically bold, and emotionally complex songs on Toss Up. An insightful songwriter with a lyrical style that is both economical and evocative, Krauter crafts unique soundscapes that scramble a range of influences: '60s flower pop, '70s easy listening, '80s New Wave, '90s alt-radio, '00s indie rock.
A gentle melancholy pervades the album, but it's far too imaginative to sound morose or mopey. "You're singing all alone and you're dancing all alone," he sings on "Who Do You Know," as the guitars crackle and the synths fizz around him. As Toss Up proceeds, Krauter fills the songs with more and more people: a lover in the unabashedly sweet "Keep Falling in Love;" a friend in the album-closing title track who becomes an audience of one. Music becomes the bond between Krauter and the world: "Take my hand 'cause we're really alone in this world," he sings on "Toss Up," but adds a poignant promise: "I can carry you home."
Best known as one of several guitar players, songwriters, and vocalists in the Hoosier indie-rock band Hoops, Krauter has been making music all by his lonesome for much longer. He grew up in a family heavily involved in local musical theater, even appearing in three productions of Joseph & the Amazing Technicolor Dreamcoat. He played in high school bands, but didn't get serious about writing and recording until he enrolled at Ball State in Muncie, Indiana. His first efforts — recorded in his dorm room — weren't intended for any kind of audience, but a friend asked him to record a few tracks for a class project. Eventually those sessions became 2015's Magnolia EP, a short collection of gentle, gauzy songs that reveal his early obsession with one of his first musical heroes, Vashti Bunyan.
It was his first taste of the music business, and the experience left a huge impression. "I'd never put any music out under my name. I'd never put out a tape before. It all came together quickly." Krauter began recording and releasing music prolifically, first with Hoops and then on his own. The Changes EP, released in late 2016, showcases his deft guitar playing, mixing soul-baring songwriting with bossa nova rhythms and intimately lo-fi production. It was supposed to be a low-key release, but Changes became a word-of-mouth hit that amassed a small but avid cult behind it. "I didn't think it was going to make any huge waves for me, but a lot of people told me they were still listening to it a year or more later. They were living with it, and I thought that was cool."
Those first two EPs were mostly acoustic, just Krauter, his guitar, and occasionally a brushed snare drum or a textural electric guitar. "I was cool with it for a while, but I wanted to make something that sounded a little more pop." Recorded at Russian Recording in Bloomington, Indiana, Toss Up builds on the sonic worlds of his first releases, conveying a similar mood with a greater array of instruments and influences. Still, he worked with what he had around him. "I found this old two-stack organ at Goodwill and set it up on top of an old Yamaha teach-yourself keyboard that my mom had. I was playing those over and over."
You can hear those vintage keyboards merging on "Keep Falling in Love," which recalls R&B organist Timmy Thomas and West Coast marina pop artists Ned Doheny while showing off Krauter's strong falsetto. "Rollerskate" audaciously marries a hypnotic keyboard theme to a loping drumbeat based on a popular '90s alt-rock hit. (See if you can guess which one. Answer below*.) "I had been working on that guitar part and it sounded like another pretty folk song, so I thought, What if I put this weird funky beat on top of it? Most of these songs are very groove heavy."
That is the secret tension on Toss Up, the engine that drives these songs: melody propelled by rhythm, melancholy fended off by the exuberance of simply creating art. "A lot of the songs are about solitude in a very healthy sense, about trying to make it something useful and productive. It was good to center myself in that experience. I was able to get to a place where I was not afraid to be really stoked by what I was doing." Or, as he declares on "Lonely Boogie": "I'm all alone and I'm having a good time."
+++++++
* "Someday" by Sugar Ray. "I would listen to that song and think, these drums sound so fucking sick," says Krauter. "I wanted to steal the isolated drum track, but it was too slow for 'Rollerskate.'"
TICKETS
ON SALE FRI 21st SEPT, 10AM: €12 available online from WAV Tickets or Lo-Call 1890 200 078 (1-7pm M-F)
– 50c per ticket service charge applies on phone, internet or creditcard bookings. Final ticket price may be higher from other outlets.
Strictly over 18′s, I.D. may be required.
AFTER THE GIG
Whelan's Indie Club w/ Late Bar from 10:30pm or check out the bands playing The Midnight Hour in the upstairs venue – Free Entry via front door until 10:30pm | Drinks Promos