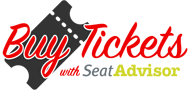 Aiken Promotions presents
JOSH T. PEARSON (Band)
plus support
_ Main Venue _

Josh T. Pearson has announced a date for Whelans on 18th May 2018 in support of his forthcoming album The Straight Hits! Out 13 April 2018
Listen to first track, 'Straight to the Top!'
Though he's been a recording artist for over two decades now, and has been writing songs for thirty years, The Straight Hits! is only Josh T. Pearson's second solo album, and follows his acclaimed debut, 2011's Last Of The Country Gentlemen and 2001's The Texas-Jerusalem Crossroads by his group Lift To Experience. Lately, the dapper Texan gentleman has been motivated by a desire to share more Josh T. Pearson music with the world, before it's too late. "In the last years I learned to dance, take drugs, make love… choose life. I got rid of the beard, cut my hair and started wearing colour. I burned down all my idols and realized in the process that I needed to burn down my reputation as fast as I could too. I felt constricted by the old stuff and I didn't like being in a cage. It wasn't letting me move on."
"I was at the US Embassy in London when the shit went down with the presidential election in 2016," he remembers. "It was unsettling; I've never seen the country so divided. A responsibility seemed to shift within me – like, where are the people really stepping up to spread joy?"
It is in this spirit that Mr. Josh T. Pearson presents The Straight Hits!, an album which began as a mere creative exercise – each song had to follow certain parameters, listed below as The Five Pillars – and one that has given Pearson the freedom to write a lighter, more "straight" album. In three days, Pearson had penned nine whole songs (the album also includes a cover of Austin Americana singer/songwriter Jonathan Terrell's wonderful country tribute song 'Damn Straight') – "The album is a departure from years of long form songwriting with tunes meant to hit straight and to the point. They all had to be direct hits although I don't know if I got the 'hits' part right, but I did think it was funny calling it a 'hits' record after releasing only one solo album after a lifetime of playing music."
The Straight Hits! features multiple different flavours of country, rock and all points in between, taking in blasts of goofy shit-kicking country-punk (opener 'Straight To The Top!',); cataclysmic rock'n'roll playing its romantic drama at high-stakes ('Loved Straight To Hell'), which compresses the elemental power of Lift To Experience into five and a half minutes of symphonic turmoil); aching folksy mourn ('Dire Straights Of Love'), and even a bona fide love song, the deliciously profound ache of 'A Love Song (Set Me Straight)', which Pearson admits breaks several of the Five Pillars, but obeys an unwritten Sixth Pillar: Musical rules are made to be broken.
Written fast, the tracks were cut with similar no-nonsense focus, in three days with engineer Matt Pence (who made Mute's 2017 reissue of The Texas-Jerusalem Crossroads sound so vivid) at the controls, Lift To Experience drummer Andy Young once again manning the traps, and Daniel Creamer and Scott Lee Jr. of The Texas Gentlemen on keyboards and bass guitar. The recordings were then flown to the UK to be mixed by Ben Hillier. And while the whole project was meant as a simple "exercise", the result is some of Pearson's finest music.
Josh T. Pearson has freed himself from the mythology that has surrounded him since Lift To Experience's implosion, his subsequent years in the wilderness travelling throughout Europe and beyond, and the release of his acclaimed debut album.
There's new Josh T. Pearson music in the world, and it's joyful, giddy, life-affirming stuff.
The Straight Hits! is released on Mute on 13 April 2018
JOSH T. PEARSON LIVE
15 May – UK, Leeds Brudenell Social Club
16 May – UK, Birmingham The Glee Club
18 May – IE, Dublin Whelans
19 May – UK, Glasgow Art School
20 May – UK, Manchester Gorilla
22 May – UK, London Shepherd's Bush Empire
24 May – FR, Paris La Maroquinerie
26 May – BE, Belgium Rotonde Botanique
27 May – NL, Amsterdam Bitterzoet
28 May – DE, Cologne Gebäude 9
29 May – DE, Hamburg Knust
30 May – DE, Berlin Quasimodo
4 June – SE, Stockholm Kagelbanen
5 June – DK, Copenhagen DR Koncerthuset Studio 3
6 June – NO, Oslo Parkteatret
Josh T. Pearson's The Five Pillars:
1) All songs must have a verse, a chorus and a bridge.
2) The lyrics must run 16 lines or less.
3) They must have the word 'straight' in the title.
4) That title must be four words or less.
5) They must submit to song above all else. ("You do as she tells you, whatever the song tells you," Pearson explains. "You bend to her, and not her to you.").
Praise for 2011's Last Of The Country Gentlemen
10* Uncut / 8* MOJO / 8* Q / 10* Drowned In Sound / 8* Clash / 8* Rolling Stone
Pre-order – http://smarturl.it/JTPTSH
TICKETS
€20 available online from WAV Tickets or Lo-Call 1890 200 078 (1-7pm M-F)
– 50c per ticket service charge applies on phone, internet or creditcard bookings. Final ticket price may be higher from other outlets.
Strictly over 18′s, I.D. may be required
AFTER THE GIG
Whelan's Indie Club w/ Late Bar from 10:30pm or check out the bands playing The Midnight Hour in the upstairs venue – Free Entry via front door until 10:30pm | Drinks Promos