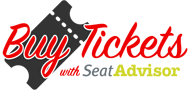 JEFF ROSENSTOCK
plus guest
GREAT CYNICS
CHEWING ON TINFOIL
EMPTY LUNGS
_ Main Venue _
Jeff Rosenstock is trying to edit this bio in the bathroom of a pinball museum on the Jersey shoreline. He's touring one of five records he was a part of in 2014, a year that opened with a series of farewell shows for Bomb the Music Industry!, his acclaimed band of the last decade, took him to Australia, Japan, and Korea, and ended here, about to release his first proper solo album.
We Cool? is expertly-crafted, as perfect and unexpectedly uplifting a collection of songs about debilitating depression could be. From the deceptively subtle introduction of opener "Get Old Forever" to the reinvention of the album's musical and lyrical themes that elevate finale "Darkness Records," We Cool? succeeds in building on Rosenstock's existing body of work while branching out to become his most ambitious and vital release to date. Which, if you've been paying attention, is no mean feat.
For the past ten years, Rosenstock stood at the helm of Brooklyn-based DIY stalwarts Bomb the Music Industry! – a collective that pioneered pay-what-you-can self-recorded albums, offered hand-created merch for donations and still managed to tour the world. Their final shows were beer-soaked Irish wakes for an international collection of misfits and passionate weirdos. They were huge – like a 1982 cult movie come to consume the drive-in – and then, they were over. After a decade of not only traveling in the same weathered van, but also spent attempting to passionately record densely-layered punk anthems in noisy practice spaces and crowded New York City apartments, Rosenstock was due for a change of scenery. So he went to California.
Recorded by Jack Shirley (Joyce Manor, Deafheaven), whose Bay area Atomic Garden studio played host to Rosenstock's new band, We Cool? is sonically ambitious, overdriven, and immediate. Along with a band featuring Hard Girls guitarist Mike Huguenor, Bruce Lee Band drummer Kevin Higuchi, and former Bomb bassist John DeDomenici, the foundation of each song was recorded live to tape inside of a day. We Cool? layers its harmonies, organs, and clarinets on top of this energetic, barebones base, recalling earlier melodic motifs or creating massive climaxes that carry the listener through its twelve songs. With additional elements added in the customary New York apartments and parents' homes that Rosenstock is known for, every song here possesses its own unique character, from the '90s post-punk dirge of "I'm Serious, I'm Sorry" to the vintage power-pop of "Hey Allison!."
There's another, more subtle element that makes We Cool? the clearest distillation of Rosenstock's songwriting talents – a stark, unadorned lyrical approach that doesn't mask much of the tumult of the last few years of his life. For him, this is something of a breakup album – a marker of the end of a fulfilling decade-long relationship with the close friends who comprised Bomb the Music Industry! over the years. It's a lament for not only the band itself, but the community that was built around it. These songs were written with no audience in mind, and that uncertainty left Rosenstock free to be as dark and direct as he needed.
Like so many great albums, it can be easy to miss that darkness when you're caught arm-in-arm with your friends singing yourself hoarse. But like the best albums, nothing is ever that simple, and the soundtrack of last night's euphoria becomes suddenly introspective in the cold light of the morning. And We Cool? is one of those albums.
TICKETS
€10 available online from WAV Tickets or Lo-Call 1890 200 078 (1-8pm M-F, 4-8pm Sat)
– 50c per ticket service charge applies on phone, internet or credit card bookings. Final ticket price may be higher from other outlets.
Strictly over 18′s, I.D. may be required
AFTER THE GIG
Whelan's Indie DJ in the bar and Sonntags [Disco/House/Funk] upstairs from 11pm til late (Free Entry).