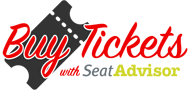 IVY BLOOM
plus support
STEVIE DARRAGH (Overhead, The Albatross)
CARLY COONAGH
^ Upstairs ^ 
'Dark Clouds' – a spectacular debut single from Ivy Bloom
Ireland's music scene is soon to be enriched and enhanced with the arrival of a distinctive new sound from Dublin based band Ivy Bloom. Their debut single 'Dark Clouds' is a remarkable introduction to the group's experimental essence, bringing an astounding amalgamation of many different styles which will undoubtedly influence post rock in an exciting new direction. Ivy Bloom, led with visionary zeal by composer, vocalist and keyboardist Anna Devine, have created a diverse sonic landscape in 'Dark Clouds', using immense musical space and intricate layers to provide vivid musical imagery, developing from elegant and elemental to raw and powerful. This meticulously crafted single sets the tone for the release of Ivy Bloom's EP later in 2017. Dark Clouds is now available to listen to on spotify, soundcloud and all other platforms.
"Anna's voice stands out from the crowd" – Jason Boland, Kodaline
'Dark Clouds' constantly rewards with continuous elevation, building progressively in style and energy, adapting to each musical altitude with ease, expressing everything from serene to sinister to heroically uplifting. The song begins in an otherworldly expanse of timbre with folk elements and haunting vocals from Devine, evoking similar cinematic allure to artists such as Agnes Obel, Sigur Rós and Nils Frahm. As the song advances, folk morphs with great strength into an experimental labyrinth with elements of math rock and post rock creatively woven to form an entirely exhilarating soundscape. 'Dark Clouds' brings the ethereal and emotive energy of artists like Talos and hints at influence from bands like Overhead The Albatross and Enemies whilst remaining a truly unique and masterful piece of work.
"… a great performer and true professional" – The Riptide Movement
Anna Devine is one of the main soloists in the Dublin Gospel Choir and had shared the stage with credible artists like Ennio Morricone, OutKast, Kodaline and many more. She brings her astonishing vocal range and songwriting skills to Ivy Bloom along with a fascinating approach to composition that incorporates her background in soul, jazz, rock, classical and Irish traditional music. Anna is backed by a solid wall of talent in Ivy Bloom; Classically trained guitarist, Sarah Hollingsworth brings complex melodic structures with visceral effects and textures, essential to the Ivy Bloom sound. Bassist Chris Redmond packs the low end full of twists and turns incorporating elements of garage and jazz, whilst mastering the experimental. Known for his exemplary work with The Hit Machine Drummers, Kevin Curran provides infinite possibilities, bringing a raw and elevating energy to Ivy Bloom. Gill Carr, a valued member of the Schola Gregoriana Choir and an exceptional keyboard player and teacher, brings an elegant and tasteful touch from her classical background to Ivy Bloom's roaring sound.
Having already made two successful performances in duo form supporting The Riptide Movement in Monroe's in Galway and Dolan's in Limerick, Ivy Bloom will make their debut performance with the full band for the launch of 'Dark Clouds' on the 5th November 2017 in Whelan's upstairs.
TICKETS
€6 available online from WAV Tickets or Lo-Call 1890 200 078 (1-7pm M-F)
– 50c per ticket service charge applies on phone, internet or creditcard bookings. Final ticket price may be higher from other outlets.
Strictly over 18′s, I.D. may be required.
AFTER THE GIG
Whelan's Indie DJ in the bar and Sonntags [Disco/House/Funk] upstairs from 11pm til late (Free Entry).