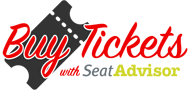 BARE presents
HELMET
plus support
Helmet are a rock band formed in New York City in 1989 by founding members Page Hamilton (guitar/vocals), Henry Bogdan (bass), Peter Mengede (guitar) and John Stanier (drums). They are known for their frequent use of drop d tuning.
The group signed to Ampthetamine Reptile Records, and released their first full-length album, Strap It On, in 1990. Interscope Records soon came calling and signed the band in 1992.
The band found mainstream success with their Interscope debut Meantime which debuted at number 68 on the Billboard 200 and spawned the hits "Unsung" and "In the Meantime". After releasing two more albums, Helmet broke up in 1998.
Leader Page Hamilton later put together a new lineup in 2004, with Aftertaste-era guitarist Chris Traynor, Anthrax bassist Frank Bello and drummer John Tempesta. The band released their first post-reunion album, Size Matters, later that year and it was their last release on their longtime label Interscope Records.
Following more lineup changes, they licensed the following album Monochrome to Warcon Records in 2006, the rights to which have since reverted back to Helmet. On September 7th, 2010, the band self-released a new album Seeing Eye Dog via a marketing and distribution deal with Work Song. The album is also available in exclusive formats and multiple options direct from the band's website www.helmetmusic.com.
— — — — —
CPNHGN
https://www.facebook.com/cpnhgnmusic/
Consisting of Conor Wilkins, Donal Fleming, Steven Devine, and Kevin Brew, CPNHGN have a sound that is at once emotionally involving and moving, whilst simultaneously completely accessible, every song a sugared pill to get their message across.
Originally from Kildare, the band quote various touchstones like Joy Division, Sonic Youth, Wire, and Magazine, taking their sound, and pulling off that gift of managing to kick the darkness until it bleeds light.
In an age of pre-packaged "product", CPNHGN have reached back into something more primal, crafting an album that harks back to the truth of analogue recording, preserving every raw emotion and every ounce of passion they can summon, whilst capturing their strident sense of melody and dynamism. This is no genre exercise – this is real.
Recorded over 11 months in 2012, this album represents a summation of everything the band has been working towards, capturing the thwarted promise of their previous incarnation, whilst pointing forward to several directions they could well develop in.
This is the first, most important step on a journey. Be there with them at the start.
TICKETS
€20 available online from WAV Tickets or Lo-Call 1890 200 078 (1-8pm M-F, 4-8pm Sat)
– 50c per ticket service charge applies on phone, internet or creditcard bookings. Final ticket price may be higher from other outlets.
Strictly over 18′s, I.D. may be required.
AFTER THE GIG
Whelan's Indie Club w/ Late Bar from 10:30pm or check out the bands playing The Midnight Hour in the upstairs venue – Free Entry via front door until 10:30pm | Drinks Promos