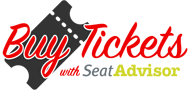 ON SALE WED 5th DEC, 10AM
Aiken Promotions presents
E.B. THE YOUNGER
[MIDLAKE]
plus support
_ Main Venue _
"What came before you is why you're here now," declares the man born Eric Brandon Pulido. "So embrace both the past and the present." The frontman of Texan legends Midlake embraces both past and present times for his glorious debut solo album To Each His Own, under his new enigmatic alias E.B. The Younger, released 8th March via Bella Union and available to preorder here. E.B The Younger has shared an amusing and nostalgic video for lead track "Used to Be" starring Jason Lee which can be viewed HERE:
Of the track and video Pulido says: "The tune 'Used To Be' is an acquiescence towards an imminent coming-of-age and the subsequent peace found in it's acceptance. In short, this is 40 and I'm OK with it. It's human nature to get stuck looking backwards and lamenting the passing of a romanticized time or place. Since we tend to appreciate things more now than when we do in the moment, my battle cry of sorts here is to champion the 'now' and carry on with a renewed spirit. And what better way for this mantra to manifest itself than for a bunch of guys playing dress up, cracking open some beers and partaking in America's favorite pastime!? The teams in the video were mainly made up of the guys who played on the record, and although it was a near miracle to get us all there together, it really made the experience that much more special and memorable to say the least. The cherry on top was pulling my longtime friend Jason Lee from his current acting hiatus to play the coach. He hasn't missed a beat and had us all rolling in laughter and feeling like kids again. I'm so thankful we pulled this off and I hope it brings as much of a smile to everyone's face that watches as creating it did mine."
To Each His Own is a deeply personal record rooted in Pulido's love of warm, glowing rock, folk and country hues that came of age in the 1970s woven with contemporary recalibrations: guitars ripple, sigh and sizzle alongside gliding keyboards over crisp, choppy and becalmed rhythms. Pulido's lyrics equally look back and forth, philosophising about his place in the world, the choices he's made, and where they have taken him.
Or, as he describes To Each His Own, "an eleven-song journey through the life and times of a wayward Midlaker seeking to find purpose in an uncharted land. Will he find his way? Listen, and ye shall find."
Pulido's "wayward" phase began in 2014 with a break from Midlake, "to invest time in kids and musical projects less physically demanding", he says. His first project was the transatlantic collective BNQT, a self-described 'poor man's Travelling Wilburys' featuring Pulido, Ben Bridwell (Band of Horses), Fran Healy (Travis), Jason Lytle (Granddaddy) and Alex Kapranos (Franz Ferdinand) who recorded the 2017 album BNQT – Volume 1. But To Each His Own is all Pulido – or rather, E.B. The Younger.
"It's an antiquated way of naming a younger member of a family," he explains. "I'm expressing, simply, that something greater came before me. It's countering the idea in today's culture that everything revolves around ourselves, that we're the most important thing in the world. I feel that humility is a lost virtue – you only have to look at America's current leader to see just how lost – which I want this record to represent. Honesty, empathy, love."
In this case, honesty begins at home. Solo debutantes typically distance themselves from their musical past, but Pulido freely acknowledges Midlake's presence on To Each His Own, from the three Midlakers in his backing band to an album title that stems from his memories of band discussions. Says Pulido: "It's very common in bands to have artistic differences, and we were no exception. Saying 'To each his own' was almost a way to collectively acquiesce and move forward when differences would arise. It's OK that we feel differently, because both opinions are valid. The phrase is also about me doing something on my own, a statement that it's OK to define who you are outside of what has defined you before."
With Pulido on lead vocals and acoustic guitar, he drafted in Midlakers (and BNQT contributors) Joey McClellan (electric guitar), McKenzie Smith (drums) and Jesse Chandler (flute), who dovetail with Scott Lee (bass), Daniel Creamer (keyboards) and Beau Bedford (keyboards) from local country-funksters The Texas Gentlemen to form an empathic 'alt.Wrecking Crew' of session players. Bedford is also the album's principal producer, while studio engineer and Centromatic drummer Matt Pence acted as the overarching producer, alongside Pulido, as well as adding percussion and occasional drums.
As Pulido explains, "Midlake self-produced and recorded everything, but as with BNQT, I wanted to embrace collaboration. I'd present songs with just voice and acoustic guitar and ask the musicians where they heard things going, and so we built the songs up organically."
Within that organic build, Pulido still had specific ideas in mind. He singles out the late, great Harry Nilsson as a key influence. "Midlake songs were often cerebral and minor-key and I wanted some of mine to be more playful and buoyant and major key, which Harry did so well, while still making deep, thoughtful music."
Pulido also hears traces of The Eagles, Cat Stevens, Joni Mitchell, Wings and CS&N in To Each His Own, plus an "eighties vibe" to the record's freewheeling lead single 'Used To Be', inspired by The Last Waltz, the film documentary about Pulido's all-time favourites, The Band. As he recalls, "The guys are sitting backstage playing 'Old Time Religion', and Robbie Robertson says, 'It's not like it used to be!', which has always stuck with me. But it's OK by me that it's not like it used to be. Embrace where you're at, and look forward. Be both the old and the young."
The closing title track emanates a palpable sense of peace while crystalising Pulido's past-present/old-young mindset: "I've been about all alone / I've never felt so good before… And what we did before / No I do not ignore". With a new BNQT album in the works Pulido is already looking forward. But his present is E.B The Younger, and his effortlessly melodic, gorgeous songs invested with honesty, empathy and love. Listen, and ye shall find.
TICKETS
ON SALE WED 5th DEC, 10AM: €17.50 available online from WAV Tickets or Lo-Call 1890 200 078 (1-7pm M-F)
– 50c per ticket service charge applies on phone, internet or creditcard bookings. Final ticket price may be higher from other outlets.
Strictly over 18′s, I.D. may be required.
AFTER THE GIG
Whelan's Indie Club w/ Late Bar from 10:30pm or check out the bands playing The Midnight Hour in the upstairs venue – Free Entry via front door until 10:30pm | Drinks Promos