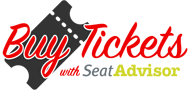 DOVECOTE
plus support
^ Upstairs ^
"A laid-back album that is delicate and robust in all the right places" – The Irish Times
"An early contender for Irish album of the year" –  GoldenPlec.com
Album of the Week – RTE Radio 1
"Genius"– Sunday Independent
"If you don't do it, you'll go mad – it's a form of self-­‐expression, and as an archaeologist you realise that we're all just tiny ants on this planet. We're all just moving through, and it's what you can do in such a brief period of time that's important."
Dovecote's Niall Colfer, former member of the now defunct (but always highly regarded) Irish band Salthouse, has reached a point in his life where he can see not only the wood for the trees but also the rings on the tree trunks. It isn't at all that time is running out, it's more that timing is crucial -­‐ there are things to do, matters to be addressed, songs to be written.
From Wexford, in his early 40s, and living in Dublin for the past 20 years, Niall Colfer remains justifiably proud of Salthouse's brief recorded legacy ("two really good albums and an EP -­‐ and we did it all by ourselves; built our own studio, always got good reviews. There are a lot of good memories…"), but come 2009 a solo career presented itself in the form of debut album, Finds. An apt album title, you may think, for someone who is an archaeologist, but dig a little deeper and you'll discover a record rich in texture and wise in nature. Niall says he put a lot hard work into the album, but soon realised that his music had to be put on hold for what many people term 'real life': work, relationships, children. "Life went on," he says. "Everything was great, but then, soon enough, the itch came back."
Ah, yes, the itch that needs to be scratched, the creative urge that cannot be ignored, dismissed, denied or devalued. And so six years later comes Dovecote, an eponymous ten-­‐track album that once again displays Niall's innate knack of constructing modest yet highly effective and acutely intelligent pop songs.
The way Niall tells it, he slipped back into songwriting mode naturally – there was no existential crisis, no self-­‐ imposed, pressure-­‐cooker ultimatum. Simply put, he knew what had to be done, and if it took him years to achieve the results, then what of it? And so Dovecote was born.
"I decided to go for a name change for this album," says Niall, likening it to a new kind of beginning. "With the last album, I felt I had to maybe write a song in a certain way, or get the right producer, but Dovecote is very organic, very natural. I really enjoyed making it, being in the studio with friends, under no pressure whatsoever."
The lack of stress or anxiety, he admits, is due to several things: being slightly older and, just as important, having more realistic levels of expectation. "The only expectations from the record I have are musical and creative. They were being met because I had a great band in the studio as well as a fantastic producer. I wanted brass on a song, strings on a few songs, and I just took my time. I felt I would put the album out when it was ready. And the Dovecote name is good -­‐ I thought a change of name was warranted. It's a new start in many ways; I felt the shackles were free by not calling myself 'Niall Colfer'.
"There's a very smart, cohesive and subtle sonic sensibility underpinning Dovecote's ten songs. For this album, Niall wanted the songs to sound "more like a band in a room, where people are playing real instruments; I wanted it to sound less produced, and the songs to be really strong, songs that people could relate to; I wanted vocal performances. Often, you'd patch together vocals from different takes, but the vocals here are straight through, and not layered. This is a less noisy album, with more deft touches…"
Lyrically, Niall explores a range of personal topics. "When you're younger, many different things define what is important, but once you grow up a bit you come to know what the mainstays in life actually are. Without sounding like a cliché, those things have to be family and friends; and being happy creatively, comfortable in what you're doing – they have to be it. Anything beyond that doesn't necessarily make you contented or satisfied. You learn that…"
Completed over a two-­‐year transitional period, Dovecote's songs are, reveals Niall, "written out of a cathartic need of figuring out things for myself. It would have been easy to forget about songwriting and creative self-­‐ expression, but at the end of the day the process was about no one else but me. And yet not in a narcissistic way -­‐ more a songwriter putting a puzzle together piece by piece."
Recorded in Gavin Glass's Orphan Recording Studios, Inchicore, Dublin, produced by Sean Coleman (Eels, Mark Eitzel), and featuring Barry Smullen (drums) and Mark Kelly (bass), there is an obvious sense of self-­‐vindication with Dovecote the album (and Dovecote the band) that smacks of nothing other than someone aiming to perfect their craft.
"I'd always been tipping away," adds Niall, "so while I wouldn't say I'm surprised by how well the album sounds, I would say that I'm very happy. And, also, quite justified that I can still do it."
There are doubts, Niall muses, about some people – possibly even himself, reflecting on matters before the dawn chorus wakes up everyone – thinking that maybe their time is over, their day is spent. "It isn't about having a day," he observes. "It's about having a life."
Things to do? Songs to be written? Matters to be addressed? Jobs well and truly done.
Dovecote is released in March 2016 via G&J Records.
TICKETS
€10 available online from WAV Tickets or Lo-Call 1890 200 078 (1-8pm M-F, 4-8pm Sat)
– 50c per ticket service charge applies on phone, internet or creditcard bookings. Final ticket price may be higher from other outlets.
Strictly over 18′s, I.D. may be required
AFTER THE GIG
Whelan's Indie Club w/ Late Bar from 10:30pm or check out the bands playing The Midnight Hour in the upstairs venue – Free Entry via front door until 10:30pm | Drinks Promos