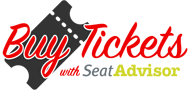 OLD FLATTOP MUSIC presents
DAVE ALVIN & PHIL ALVIN
WITH THE GUILTY ONES
plus guests
_ Main Venue _
New Album LOST TIME now out on Yep Roc Records.
The Alvin Brothers, founders of seminal early LA punk roots band The Blasters, will play a mix of material from the Blasters and their own solo careers as well as songs off their first LP together in more than 30 years, Common Ground: Dave Alvin & Phil Alvin Play and Sing the Songs of Big Bill Broonzy, and their recent follow up album of new material, Lost Time.
Common Ground is a howling album of roots and rockabilly that celebrates the blues great Big Bill Broonzy with 12 songs that capture a 30-year cross section of Broonzy's canon.
The new studio album, Lost Time offers a "wider-reaching exploration and celebration of the roots music that influenced them growing up in Southern California" (Los Angeles Times), including Lead Belly, Oscar Brown, Jr., Blind Boy Fuller and Big Joe Turner, among others.
Spending four weeks at #1 on the Americana Music radio chart, Lost Time garnered rave reviews worldwide with American Songwriter hailing, "making up for lost time never sounded so good." MOJO, Classic Rock Blues and The Los Angeles Times included Lost Time on their 2015 Album of the Year lists.
In December, the brothers received a Blues Music Award nomination for Traditional Blues Male artist; their second blues award nomination.  The 38th Annual Blues Music Awards will be held in Memphis, TN in May.
The Alvin brothers founded seminal early LA punk roots band The Blasters in 1979, and after Dave left the group in 1986, they did not record an album together again until Common Ground.  In addition to its Grammy nomination, that record earned wide critical acclaim, and features with NPR's Fresh Air, The Los Angeles Times, Wall Street Journal and more.
The Alvins have been touring in the US and UK in support of the album in 2014 and fans and critics alike are thrilled to see the pair playing together once again.
" the brothers Alvin were in fine form, accompanied by their crack band The Guilty Ones…  truly a night of reconciliation and a celebration of brotherly love." The Hollywood Reporter
" what an utterly glorious, bluesy bash they served up … The Blasters, at least some of them, were back in town and bang on form. … This proved to be an unrestrained, joyful lesson in how to interpret and play the blues, how to lob in muscled, contemporary material and blow away the years …" Celticmusicradio.net

"Sometimes the stars align and you witness a concert so good you actually consider never going to another one ever again, because it will be a disappointment. That is exactly what happened last night. … I go to a lot of gigs – some in arenas but most in clubs like this – and I have to tell you I've not witnessed many concerts as exciting and memorable in the last 40 years." NoDepression.com
The Blasters emerged to international fame in the early 1980's, blending American roots and blues with searing punk energy to critical acclaim. Rolling Stone hailed their "bright, raw playing, terrific taste and…[Phil's] full-bodied vocals," while in the Village Voice, Robert Christgau wrote that Dave was "a major songwriter, one with John Fogerty's bead on the wound-tight good times of America's tough white underbelly." The band performed with everyone from X and Black Flag to The Cramps and Queen, and even gave early breaks to Los Lobos and Dwight Yoakam by inviting them on the road as openers. As AllMusic puts it, "it's practically impossible to imagine the roots rock scene of the '80s and onward existing without [The Blasters] as a roadmap."
The brothers went their separate ways in 1986, when Dave left the band to pursue a solo career. After decades apart musically, they reunited briefly to record songs for the 2013 soundtrack to The Ghost Brothers of Darkland County, a musical written by Stephen King and John Mellencamp featuring performances by Elvis Costello, Taj Mahal, and Kris Kistofferson among others, and produced by T Bone Burnett.They also sang a duet on "What's Up With Your Brother" for Dave's last Yep Roc release Eleven Eleven.
"We rehearsed at David's house a few times for that," remembers Phil, "and that was a good step in bringing us back together."
It only made sense, that for their first record together in three decades, the Alvin brothers would go back to where it all started and pay tribute to one of their original shared musical heroes: Big Bill Broonzy.
"I first remember seeing Big Bill's picture on an album cover that I bought when I was 14 or 15," says Phil. "I didn't really know who he was and came home and played it and was overwhelmed by him."
Says Dave: "I remember the day Phil brought the record home, it was one of those childhood memories like you're graduating grammar school or stealing your first Playboy. For me, Big Bill is in that elite company of Leadbelly, Woody Guthrie, Robert Johnson, people like that."
"We're brothers, we argue sometimes," he adds with a laugh, "but one thing we never argue about is Big Bill Broonzy.
TICKETS
€30 available online from WAV Tickets or Lo-Call 1890 200 078 (1-8pm M-F, 4-8pm Sat)
– 50c per ticket service charge applies on phone, internet or creditcard bookings. Final ticket price may be higher from other outlets.
Strictly over 18′s, I.D. may be required
AFTER THE GIG
Whelan's Indie DJ w/ Late Bar.