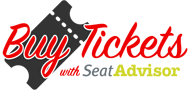 NEVER MEANT presents
CRYWANK
ROSSEAU
plus support
ANNA'S ANCHOR
NEVER BETTER
^ Upstairs ^ 
Never Meant is excited to finally bring Crywank to Dublin! Upstairs in Whelans, Sunday March 5th at 8pm. €8 on the door. With special guests Rosseau (Derry) , Anna's Anchor (Limerick) & Never Better (Dublin). Over 18s
— — — — —
CRYWANK
https://www.facebook.com/crywanktheband
https://twitter.com/jamescrywank
Anti-folk misfit James Clayton created Crywank as a cathartic solo project in Manchester, England in 2009. Performing acerbic confessionals of acoustic folk-punk in the vein of Andrew Jackson Jihad, Clayton's sadness, paranoia, misery, and dry humor pervaded the music. Early work was primarily distributed in a D.I.Y. fashion over the Internet and without physical copies. This grassroots promotion helped him connect directly with fans, which increased his following.
His raw debut album, James Is Going to Die Soon, was released in September 2010. Sophomore release Narcissist on the Verge of a Nervous Breakdown was released in April two years later. With song titles like "Now I'm Sad (Boo Hoo)" and "It's OK, I Wouldn't Remember Me Either," Clayton hit another emotional soft spot with his self-deprecating frailty, like a sarcastic Bright Eyes. Clayton eventually enlisted drummer Dan "The Snail" Watson and bassist Tom "Knife" Connolly to round out a full band for his third release, 2013's tormented Tomorrow Is Nearly Yesterday and Everyday Is Stupid — which became such a fan favorite that it was issued as a physical release for the first time in 2016. With the new members, Tomorrow boasted a fuller sound that helped further swell the emotion on tracks like "Only Everyone Can Judge Me" and "Waste."
Keeping with Clayton's wry humor, Crywank released the tongue-in-cheek Shameless Valentines Money Grab EP just in time for the holiday in 2014 (a few weeks later, Clayton also released a Simpsons-inspired EP, Following the Lizard Queen, from the perspective of Langdon Alger, a minor character from the show). Crywank's fourth LP, Don't Piss on Me, I'm Already Dead was released in 2016.
— — — — —
ROSSEAU
https://www.facebook.com/rosseaumusic
https://rosseau.bandcamp.com/
— — — — —
ANNA'S ANCHOR
https://www.facebook.com/annasanchormusic
https://twitter.com/annas_anchor
— — — — —
NEVER BETTER
https://neverbettxr.bandcamp.com
TICKETS
€8 available online from WAV Tickets or Lo-Call 1890 200 078 (1-8pm M-F, 4-8pm Sat)
– 50c per ticket service charge applies on phone, internet or creditcard bookings. Final ticket price may be higher from other outlets.
Strictly over 18′s, I.D. may be required
AFTER THE GIG
Whelan's Indie DJ in the bar and Sonntags [Disco/House/Funk] upstairs from 11pm til late (Free Entry).