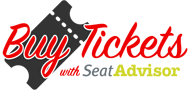 Whelanslive.com presents
SHONEN KNIFE
35th Anniversary Tour
plus guest
_ Main Venue _
35 years old as a band in 2016, loved by Nirvana, Teenage Fanclub, John Peel, Stewart Lee, Built To Spill and almost every 6Music DJ and many young bands.
No one leaves a Shonen Knife gig without a smile on their face and while their songs are usually food or cat based the music has grown from punk, pop, heavy post-punk to include an English 70's hard rock edge which may change with their 20th album due out next spring.
"When I finally got to see them live, I was transformed into a hysterical nine-year-old girl at a Beatles concert." Kurt Cobain
Shonen Knife are a ground-breaking all-female Japanese, pop-punk rock trio formed in Osaka in 1981, when Naoko Yamana first heard late '70's punk-pop, particularly The Ramones. Inspired, the band crafted their own idiosyncratic songs, fashioned brightly coloured outfits and DIY albums. In 1985, K Records released 'Burning Farm' in the United States. Deals with Sub Pop and various majors followed. 1989 saw the crème of the alt. rock scene (including Sonic Youth, L7 and Redd Kross) covering their favourite Shonen Knife songs on the tribute album 'Every Band Has A Shonen Knife Who Loves Them'. They toured with Nirvana (on the 'Nevermind' tour), The Breeders, as part of Lollapalooza, wowed the Reading Festival and Roskilde, recorded sessions for John Peel and appeared on MTV's 'Beavis and Butthead'. The band returned to the UK after a gap of 16 years in 2009 and since toured regularly throughout Europe gaining many generations of fans.
2016 will be the band's 35th year of rock and will see them release their 20th studio album. With no signs of slowing down, Naoko continues to say: "Let's Rock!".
Uncut Magazine: "While the fuzz-filled punk vibe is still present and correct, there's also a hard rock thread running through Overdrive, with "Black crow", about a bird that never shuts up, and "Ramen Rock", a thunderous ode to their preferred noodle dish, containing unmistakeable nods to thin Lizzy and Black Sabbath"
NME: "…Pay close attention and the buzzing 'Jet Shot' and superficially banal 'Shopping' disguise personal and political lyrics far smarter than Shonen Knife's cartoon image suggests."
The Independent: (Simon Price) 8/10 "There are two types of people: those who enjoy thrashy Japanese girl-punk, and those who have something wrong with them."
Noisey "Shonen Knife Write Sick Songs About Cats, Cookies, and Cake"
The Sunday Times: "…irrepressible slice of bounce-along indie-pop. Beguiling." Stewart Lee
https://www.youtube.com/watch?v=TSveOVUdkPI
TICKETS
€16.50 available online from WAV Tickets or Lo-Call 1890 200 078 (1-8pm M-F, 4-8pm Sat)
– 50c per ticket service charge applies on phone, internet or creditcard bookings. Final ticket price may be higher from other outlets.
Strictly over 18's, I.D. may be required.
AFTER THE GIG
Whelan's Indie Club w/ Late Bar from 10:30pm or check out the bands playing The Midnight Hour in the upstairs venue – Free Entry via front door until 10:30pm | Drinks Promos