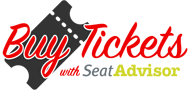 Aiken Promotions presents
PIP BLOM
plus guests
^ Upstairs ^
Born to musical parents (her father's post-punk outfit Eton Crop racked up five John Peel sessions in their time, while her mother joined them on tour as their sound engineer), Pip was thrown fully into the midst of it all when the two launched Dutch alternative music platform 3voor12.
"Because they worked at 3voor12, I was very young when I first went to festivals and gigs," explains Pip. "Me and my mum went to see Lily Allen when I was eight, which I really liked, but the festivals were always quite scary. At night, when everything got dark and there were a lot of lights, I just remember feeling very small. Everyone was taller and drunk and bumped into each other. But anyway, I still liked it a lot."
Despite growing up around musicians, however, Pip's own interest in performing didn't spark up until she was 16 (ill-fated Eurovision attempts aside…) Seeing an advert for a songwriting competition, a then entirely inexperienced and still quite shy Pip decided to enter. Borrowing her dad's three-string guitar, she wrote and submitted three songs as required – keeping them "simple and under two minutes". A few months later, she opened her inbox to find she'd been shortlisted. "Oh my god, I was so scared. I had never done anything like that and I was so afraid to [perform] in front of other people. I really, really regretted it," she recalls. "But I started it, so I had to finish it. I started writing songs like crazy and in the end I made it to the semi-finals. Those three competition gigs were my first gigs ever. I couldn't enjoy them at all because I was so nervous, but every time I walked off stage I thought, 'This is so cool. I want to keep doing this.'"
For a while Pip continued to write on her own, shortly after releasing a 16-track demo of solo material and later, in 2016, a series of lo-fi tracks centred around Pip's guitar and a drum loop. But what really appealed to her was the idea of having a band. Influenced by the dissonant likes of Parquet Courts, Ought, Protomartyr and the Fat White Family, plus the more leftfield electronics of LCD Soundsystem and Micachu & the Shapes, the singer knew that she needed musical foils to make her ideas come alive. "I wanted to make something that I would listen to," she shrugs. "I wanted to be a band."
Recruiting her brother Tender to play guitar ("We bicker a lot, but we're really on the same level") alongside new bassist Caspar, Pip Blom is now not just a person, but a group. And since Pip's grown in numbers, the public's ears have been pricking up with equal rapidity. 
In 2017, Pip Blom released three tracks written as a full band: the jangling fuzz of 'School', Courtney Barnett-esque 'Babies Are A Lie' and 'I Think I'm In Love' – a ramshackle spiral of needling guitar lines and rattling hooks, set for re-release on XXX. Earning the band fans in Huw Stephens and Mark Riley (who asked them in to record two 6Music sessions during the year), alongside mentions in NME, DIY, The Line of Best Fit and more, it showed that Pip's inklings towards what the music could turn into were correct.
A Dutch tour with Amsterdam peers Canshaker Pi, meanwhile, gave the trio a necessary kick into gear on stage. "At first when we started we were terrified and we hardly moved on stage. But touring with Canshaker Pi helped us so much," enthuses Pip. "They were so energetic, it was insane. We wanted to be like them. In the end, I think that's had a lot of influence on the songs that I write at the moment too. I want our songs to be vibrant and energetic. I want them to reflect what we are trying to be live."
Now, heading into 2018, Pip Blom are ready to put all these formative steps into action. Already confirmed for a string of dates supporting Franz Ferdinand in Holland, and with a Radio 1 session with Huw coming imminently, the building blocks are already combining to form something with real crossover potential. "I just like the thrill of doing something new," shrugs Pip. "We've still got a long way to go, but hey: you should always dream big."
TICKETS
€14 tickets available online from WAV Tickets or Lo-Call 1890 200 078 (1-7pm M-F)
– 50c per ticket service charge applies on phone, internet or creditcard bookings. Final ticket price may be higher from other outlets.
Strictly over 18′s, I.D. may be required.
AFTER THE GIG
Whelan's Indie DJ in the bar and Sonntags [Disco/House/Funk] upstairs from 11pm til late (Free Entry).