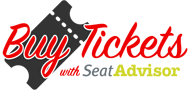 Aiken Promotion presents
PETAL
plus support
Tickets €12 inclusive of booking fee – available now via Ticketmaster.ie and outlets Nationwide
Today, Aiken Promotions are delighted to announce a headline show for Petal, Upstairs at Whelan's.
Petal aka Petal's Kiley Lotz examines on Magic Gone, the band's latest full-length album on Run For Cover.
Recorded over the course of a month at Studio 4 in Conshohocken, PA, Magic Gone is a bitingly honest look at adulthood, accountability, responsibility, and mental health and the difficulties that go along with each of them. "I was a closeted queer person struggling with chronic mental health disorders," says Lotz of the three year period that inspired the album.
"There comes a moment where all the paranoia, anxiety and pain become too much and you realize the structure you built to survive is no longer is going to serve you. I had to make some very big life changes to make sure I didn't die. It was not easy taking that level control over my life after spending many years worrying about upsetting others and being the best and most successful person I could be."
That's not to say that the last few years have only been negative for Lotz – there were a lot of great moments, too. She moved from New York City to Philadelphia, changed her focus from acting and theatre to music, toured with Julien Baker, Slingshot Dakota, and Kevin Devine, and chose to come out and live openly as queer, which she looks back on as one of the most beneficial decisions she's ever made. "Coming out was the beginning of a long and continuing process of self-actualization, of taking a hard look at myself and the problems I had and how I could fix them," says Lotz.
Still, the highs of her rapidly changing life weren't able to outweigh the lows, and in early 2017, Lotz found herself hitting a breaking point. Her mental health was rapidly declining, and after a relapse of suicidality, she made the difficult decision to prioritize her health above all else and move back to her hometown to enter intensive treatment for her major depressive and panic disorders.
It was that duality – the valley between the positives and negatives of life that she'd experienced – that inspired Magic Gone and its two halves. Side A, titled Tightrope Walker, features songs Lotz wrote before entering treatment, while Side B, Miracle Clinger, is comprised of songs she wrote in recovery. "I think those two parts of me are what kept me alive," Lotz explains. "I became so skilled at the act of getting through every day that I trusted that ability, but knew if I slipped I could face a bad end. Still, I couldn't help but have faith in myself and people and God and that things could be better, even though I felt so lost and hopeless."
The culmination of it all is an album that showcases Lotz' prowess as both a vocalist and a songwriter, drawing equal influence from '70s powerhouses like Queen and Nina Simone as it does modern vocalists like Solange, Margaret Glaspy and Mitski. Producer Will Yip distills Lotz down to her purest form, lending an unprecedented rawness to her sound. Themes of duality even make their way into the album's instrumentation, specifically in Lotz' decision to include church organ on the album; playing organ was a huge part of her life growing up, and to this day the sound of it inspires both comfort and fear in her. Track by track, the singer transforms her vulnerability from a curse into a tool with which to examine both where she went wrong and where she went right in her struggle for survival. Lotz offers a lesson for each of us on having the courage to face our demons and make the best choices for ourselves.
"Really feeling what it's like to be completely heart broken, instead of just pushing it down so deeply, allowed me to see the true strength in vulnerability. That acknowledging pain, struggle, loss and heart break, is strong. That being out is strong. That being ill takes strength all its own."
TICKETS
€12 available online from WAV Tickets or Lo-Call 1890 200 078 (1-7pm M-F)
– 50c per ticket service charge applies on phone, internet or creditcard bookings. Final ticket price may be higher from other outlets.
Strictly over 18′s, I.D. may be required
AFTER THE GIG
Whelan's Indie Club w/ Late Bar from 10:30pm or check out the bands playing The Midnight Hour in the upstairs venue – Free Entry via front door until 10:30pm | Drinks Promos