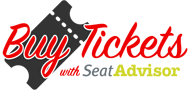 Beardfire Music presents
PATRICIA LALOR
RUNAH
MOYLAN
MARTIN McDONNELL
^ Upstairs ^
PATRICIA LALOR
https://www.facebook.com/patricialalorsings/
https://twitter.com/patriciasings
Since picking up the guitar and ukulele at the age of 11, Patricia Lalor, now 13, is emerging as one of the most unique and exciting singer and songwriter creating music in Ireland today. Her jazz infused, indie-nostalgia-pop betrays a love of music that is ageless and timeless, drawing inspiration as much from the first half of the 20th century as the second.
Patricia's talent has not gone unnoticed. Upon hearing her stunning cover of Hozier's Cherry Wine, the man himself retweeted "Hands down one of the best covers I've ever seen. Maith thú!". In one week during February 2019 Patricia's cover of Mac DeMarco's 'My Kind of Woman' was viewed over 100,000 times on Youtube. Patricia has caught the attention and praise of Orla Gartland, Hudson Taylor and Conan Gray to name a few, and has wowed live audiences at prestigious shows including The Ruby Sessions supportin Irish song writing legend Johnny Duhan.
With the release of Patricia's single "Anymore" in April 2019, recorded with Beardfire Music Dublin, produced by David Virgin, Rohan Healy, Al Quiff and Patricia, she solidifies her place among the finest songwriters of our age.
Who knows what Patricia is a capable of achieving with her craft in the coming years, but those who have already fallen in love with her music can't wait to see, and will enjoy every moment of the journey with her.
https://www.youtube.com/watch?v=S1kwmO7BB1I
— — — — —
RUNAH
https://www.runahmusic.com/
https://www.facebook.com/runahmusic/
https://twitter.com/runahmusic
Having been a part of the global Sofar Sounds series and played in various cities internationally, RUNAH has collaborated with other artists, most recently Florida based producer FKNSYD on her recent 2018 EP Calcify. Other international collaborations have included 'Neighbourhoods Pt. 2' with Australian six-piece Fairchild, Melbourne based artist Calan-Mai, a recent support slot for London based duo Empathy Test and recently supported, Wolf & Moon from Berlin.
RUNAH's debut EP We Only Go To Church in Winter, produced in her Manchester flat, was supported by Clash magazine, REMY, Analogue Trash, Too Many Blogs and many more.
"There has been a humble grandeur to the entire affair, accompanied by the finest of musicianship and an imagination that breathes life into story, RUNAH has a gift at creating the most enchanting, and at times, unsettling, of worlds" – REMY
"A complex yet fetching offering, of ambient folk bliss , a subtly soulful sonic trip, that gets our attention from the start" – Fame Magazine
" On "Ground" we find the soft, vascular beauty of her wine-skin voice draped across a disorderly series of rhythms and a delicately scented guitar" – Raw Ramp
"RUNAH leads the listener into a fantastical realm with a cantering rhythm and earthy bassline, not to mention the artist's affecting voice, which has an indulgent huskiness to it" – The Most Radical List
"Irish artist RUNAH creates truly dreamy, emotion-strewn offerings, with shades of the majestic splendour of Laura Marling" – Get In Her Ears
— — — — —
MOYLAN
https://www.facebook.com/moylanmusic/
https://twitter.com/xxMoylanxx
Moylan is a Dublin based singer-songwriter from Dungarvan, Co. Waterford. She began writing at the age of sixteen and has worked tirelessly to create her own brand of lyrics that playfully deal with life's complicated emotions; 'Music is my solace. When I am down, I have two options: I could sit and write a sad song, or I could have a cheeky dance and then look back on cute little me from five minutes ago with a fresh mindset. I can be prone to melancholy, so writing in a light hearted, reflective way really helps me'.
In recent years Moylan has been making waves in the Irish music scene with stunning performances on the Voice of Ireland 2016, appearances in Irish festivals (Electric Picnic, Imagine Arts Festival, IMBOLC festival, Comeraghs Wild Festival) and striking headline shows in Dublin, Dungarvan and Carrick-On-Suir.
She is known for her distinct Celtic tones and unwavering vocal control. In October of 2018, she released her debut single 'Naïve', which was noticed by the likes of Remy, Nialler9 and TLMT, and she performed it on RTÉ Radio1 with Miriam O' Callaghan.
On June 21st 2019 'Naïve' joins second single 'On The Right Side' and three other wonderfully distinct tracks to form Moylan's debut EP 'For The Birds'. From nostalgic melancholy and rainy city nights to warm summery bops and jazzy-hook laden-soul pop, Moylan's debut EP is a work of strength and variety.
— — — — —
MARTIN McDONNELL
https://www.facebook.com/MartinMcDonnellMusic
Martin McDonnell, 17 year old singer songwriter from Dublin, who's stunning voice and mature song writing has been wowing listeners since he began in August 2018. Developing his craft while busking on the streets of Dublin, his music has caught the attention of radio dj's, gig bookers, music lovers and industry folk alike, propelling him to performances at the likes of The Ruby Sessions (previous performers include Ed Sheeran, Hozier and Gavin James) and The 2019 Makeup Awards along with showcases at the Wiley Fox, The International Bar, The DC Music club and more.
Martin released his debut single "Hold Me Tight" on May 31st 2019 via Beardfire Music to critical acclaim including Hot Press Track of the Day. Martin proves once again that he is an artist that needs to be heard, with a song that is immediately irresistible and deeply touching.
TICKETS
€7 available online from WAV Tickets or Lo-Call 01 4780766 (9:30am-7pm M-F)
– 50c per ticket service charge applies on phone, internet or creditcard bookings. Final ticket price may be higher from other outlets.
Strictly over 18′s, I.D. may be required
AFTER THE GIG
Whelan's Silent Disco from 10:30pm – 2 DJs, just pick the one you like best [Free Entry] plus Late Bar.