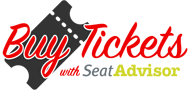 Whelanslive.com presents
NERINA PALLOT
SOLO TOUR
no support
SHOW 8:40 (2 sets)
_ Main Venue _
Forget what you thought you knew about Nerina Pallot. Begin by tearing up the singer / songwriter tag that's usually attached to her music. Or better still, burn it. Put the Ivor Novello and Brit Award-nominated piano ballads of the past to one side.
Grab the joyous groove of 2011's Bernard Butler-produced hit 'Put Your Hands Up' and stamp it in to the ground. That heavenly voice? Give it some grit.
To describe Nerina's new album as a departure from its four predecessors is too tame a way to say she's changed. When she calls it her mid-life crisis album, she's only half joking. When she shrugs and says it isn't her happiest collection of songs, she isn't kidding. Press play and you may wonder if the deep voiced songstress really is Nerina.
'The Sound And The Fury' is an album as tempestuous as its title suggests. It's a bold, bluesy, Biblical storm, in turns restless, aggressive and defiant. Its atmosphere crackles with electronics, death and despair hang in the air and stacked strings stalk and soar. These are songs in which space is as vital as sound, in which textures matter as much as melodies, in which the lyrics creep up and soak in through your skin. From the crackling, menacing electro-blues of opener 'This Is A Drum' to spectral, reflective, electro-classical closer 'The Longest Memory', 'The Sound And The Fury' is as beguiling beautiful as it is disturbingly dark.
Its eleven songs were inspired by actual events and the emotions they evoked in news junkie Nerina. It began, unplanned, in the spring of 2013 with a death and a novel. The former was Margaret Thatcher's passing, the latter Cormac McCarthy's 'The Road'.
"Growing up in Jersey, I wasn't directly affected by UK politics," she says. "But I remember moving to London during the poll tax riots and seeing how angry people were. So the depth of anger and emotion when Thatcher died didn't surprise me. And it solidified in my mind what I had been instinctively feeling in the last few years – that there are social divisions that have never gone away. So while I wasn't entirely comfortable with the burning of flags and effigies celebrating her death, I completely understood why people responded that way when she left us such a toxic legacy."
Around the same time, Nerina appeared on BBC Radio 4's 'The Good Read', for which she was asked to read McCarthy's post-apocalyptic Pulizer Prize winner.
"I'd tried to watch the film when I was pregnant, but found it too harrowing," recalls Nerina. "The book is extraordinary – so dark and terrifying. It's about a father and son trying to survive on a dystopian planet where people have become cannibals. It's about holding on to your morals when everyone around you is losing theirs."
"The language is Biblical. You can literally hear the voice of God in the words. I love all that Southern Gothic stuff – like William Faulkner and Donna Tartt. It's simple, beautiful language that doesn't require lots of words. A few, well-chosen ones are much more effective."
Hence, the first two songs written for the album – 'The Longest Memory', a serpentine study of life and death, sonically influenced by Nerina's long-held love of Icelandic composer Johann Johannsson, which hints at hope at the end of the album and 'The Road', a grimy, bluesy, hypnotic beats and drums-driven ode to self-determination.
Like most great albums, 'The Sound And The Fury' owes as much to serendipity as it does planning. Nerina and her producer (and husband) Andy Chatterley had decided to experiment long before there was talk of an album. They had a collaborative project in mind and a desire to return to both of their more electronic roots.
"What few people know is that I started out in dance music and jazz," says Nerina. "When I moved to London, I was playing keyboards on house records, listening to hip hop and hanging out at Subterranea. Andy was in the house scene. I suggested we go back to our roots a bit. He said people would think we'd gone mad."
What they did agree on was to lean more towards the electronic music they had been writing and producing for other artists.
"A few key things occurred around that time," says Nerina.
"We were making this music for other people, but at the same time, I had got really in old blues, in particular Nina Simone. I was obsessed with a live album of hers from Ronnie Scotts. You couldn't describe it as any single genre of music. It's just a woman being honest and sparse with her language, getting right to the heart of the singing note."
"That tied in with 'The Road' and its language and my determination to be much less wordy than I have been in the past. The song 'The Road' started with just a dark, almost industrial beat from Andy. I sang a melody with no harmony, which is unusual for me. As the song took shape, it was so much about atmosphere and textures. We added the background noises and buzzing, which makes it sound as though there's static in the air. Or perhaps that's just our rubbish recording."
A few weeks after they'd begun, military drummer Lee Rigby was killed on a street in Woolwich and Nerina was back glued to the news, fearing the worst and wondering if London was a safe place to bring up her son. She wrote the album's spine-chilling opening track, 'There Is A Drum', the same day.
"It was so distressing," says Nerina. "I was born round the corner from where Lee Rigby died. I was scared for the area. There's a big African and Indian community. It was where my mum moved to when she came from India.
"I wrote the song just trying to get my head round what was happening. It didn't seem real. I couldn't see the reason for it – I still can't. It had nothing to do with religion, or Britain's foreign policy coming back to bite us. It was just cold-blooded killing for the sake of it."
Nerina and Andy had three songs written, but rather than make an album they embarked on the toughest project of their respective careers. 2014 was Nerina's 'Year of EPs'. She wrote, recorded and released a five track EP every month from January to December. She even did the artwork. Why? Because the pair were determined to do things differently.
"My last album was released on a major label, which in some ways was restricting," explains Nerina. "The music industry has changed. These days, you can release what you like, when you like. I have a very loyal fan base and rather than put out these three, radically different songs, I wanted them to hear the transition from my old music to this, comment on it, give me feedback."
The other eight tracks on the album began life on those EPs. At the end of a frantic 2014, in which Nerina also toured Britain and abroad, she and Andy chose the tracks they and the fans most liked and re-recorded them with strings, additional players and more polished production.
Among them is fan favourite 'Rousseau', punctuated by staccato electric guitar and strings and inspired, variously, by French painter Henri Rousseau, Swiss philosopher Jean-Jacques Rousseau and Joni Mitchell's 'The Hissing of Summer Lawns'. The sensual, sinuous, handclap, blues guitar and bass drum-backed 'If I Was A Girl' is a feminist polemic in which Nerina imagines having a daughter instead of a son. 'Boy On The Bus' is a shimmering, slow-building, heartbreaking ballad about leaving the city, inspired by the suicide of a young Chinese girl in the Camden canal that runs behind Nerina's home and the subsequent murder nearby of schoolgirl Alice Gross.
'Big White House' is Nerina singing soul in the style of her idol Jill Scott, Handle bears the hallmarks of her love of James Blake, 'Spirit Walks' is a bewitching blues song that woke Nerina up at 4am, demanding she record its lyrics on her phone straight away.
'The Sound And The Fury' then is an album of stories, from the city, from inside Nerina's mind, from those weeks spent glued to the news. It's about love, loss and survival as much as any heartbreak album. It's about one woman and her fears for her family, but it's also about where the world is at right now and where it will be in the future.
TICKETS
€16.50 available online from WAV Tickets or Lo-Call 1890 200 078 (1-7pm M-F)
– 50c per ticket service charge applies on phone, internet or creditcard bookings. Final ticket price may be higher from other outlets.
Strictly over 18′s, I.D. may be required.
AFTER THE GIG
Whelan's Silent Disco, now every Mon, Tue & Wed from 11pm – 2 DJs, just pick the one you like best [Free Entry] plus Late Bar.