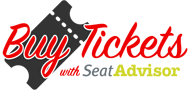 MCD.ie presents
METZ
plus support
_ Main Venue _ 
METZ has just announced a show at Whelan's, Wexford Street on May 1 st 2018.
Tickets priced €17.50 inclusive of booking fee go on sale at 10am this Thursday, December 7 th via Ticketmaster outlets and www.ticketmaster.ie
METZ is inarguably one of the best live bands around, and this incredible footage proves it. Watch them deliver blistering performances of the politically-charged Strange Peace standout "Mr. Plague," and "Eraser," the A-side from their split Three One G/Sub Pop single from 2016, filmed live during their European tour in Paris at Le Trabendo on November 21st, 2017 by La Blogothèque for ARTE Concert.
https://www.youtube.com/watch?v=G0voteR8l2k&feature=youtu.be
METZ's 2017 tour dates in support of Strange Peace resume Wednesday, December 7th in Seattle at Neumos and continue through to December 15th in Austin at The Mohawk. The band will see support from labelmates Moaning (Dec. 7th-15th) and Cherubs (Dec. 15th).
The band have also announced a new, European headlining and festival tour for 2018, which begins April 19th in Amsterdam at Paradiso Noord and ends May 5th in Leffinge, Belgium at De Zwerver. The 2018 trek will bring METZ to the Netherlands, Luxembourg, Italy, Germany, France, Ireland, and the UK. Tickets go on sale for these shows Thursday, December 7th at 10 am GMT/11 am CET.
Spring 2018
Apr. 19 – Amsterdam, NL – Paradiso Noord
Apr. 21 – Esch-sur-Alzette, LU – Out of the Crowd Festival
Apr. 23 – Milan, IT – Magnolia
Apr. 24 – Bologna, IT – Freakout, Bologna
Apr. 25 – Munich, DE – Strom
Apr. 26 – Cologne, DE – Gebaude 9
Apr. 27 – Belfort, FR – Impetus Festival
Apr. 30 – Glasgow, UK – Stereo
May 01 – Dublin, IE – Whelan's
May 02 – Manchester, UK – Soup Kitchen
May 03 – Ramsgate, UK – Ramsgate Music Hall
May 04 – Brussels, BE – Les Nuits Botanique
May 05 – Leffinge, BE – De Zwerver
Recently, METZ delivered a mind-altering visual for "Drained Lake" from Strange Peace. Directed by Shayne Ehman (who also directed the band's video for "Cellophane") the piece highlights nothing less than the transient nature of time and space, through cutlery and kitchen wares.
Strange Peace is available now on CD / LP / DL / CS worldwide (except in Canada) from Sub Pop [link here]. In Canada, Strange Peace is available from Royal Mountain Records [link here].
What people are saying about METZ's Strange Peace
"Recorded with Shellac's mastermind Steve Albini, Strange Peace is an album that doesn't need to be explicitly political to make a statement about our current chaotic climate. The opening track, "Mess of Wires," gallops out of the gate like a malfunctioning industrial robot, a tangle of mechanical riffs and Edkins' oddly infectious chants. The band's ability to inject melody into the weirdest of places is most striking on "Cellophane. " Slightly more laidback than the usual METZ song, it's closer to a garage-rock anthem than a skin-peeling punk rager, and Edkins' refrain of "How will I know? / How will I know?" is designed to lodge itself in the brain of the listener like some insidious implant….cathartic rather than hopeless — an exorcism of nervous energy at a time when it's direly needed." [First Listen] – NPR Music
"Strange Peace is more – more intense, more melodic, more brutal, more confident." [4/5] – DIY
"With Strange Peace, METZ have created an album that still largely has one foot rooted in the best of their past, but sees the other stretching forward into a future that is just as riotous. Long may it continue." [8/10] – The Line of Best Fit
"Laden with hypnotic riffs and Alex Edkins' delightfully coarse vocals, the album has a basement-to- radio quality. METZ maintains the relentless punk energy from their first two albums, but with a more accessible play-through; Strange Peace could serve as a comfortable introduction to noise punk….Born out of political defiance, punk rock is a necessary retort at this juncture; it can't be dead, especially if METZ has anything to say about it." – Stereogum
"Hardcore fans can rest easy knowing that METZ haven't skimped on the nitrous- fuelled angst that has inspired legions of us to smash windows with our faces since 2012." – Under the Radar
"Strange Peace is an album that just sounds great from front to back, consistently knocking it out of the park with heavy guitars, concrete drums, and basslines that threaten speaker systems everywhere." – Northern Transmissions
"The band's third album, Strange Peace, is very much like its first two, and that is a good thing. Each is single-minded in its purpose and methods. There are no ballads, no songs that are quiet or long or contemplative. Instead, there is a constant search for a frequency that is thrilling and a commitment to it." [8/10] – Popmatters
"Strange Peace is as raucous and fun as you want a METZ record to be." [4/5]- Dork
"The Toronto-based trio METZ have incorporated harmony into their heavy sound on their third full-length. They shift away from all-out abrasion, adding color to their eruptions."- Pitchfork
"With the aid of his friends Chris Slorach and Hayden Menzies, who make up METZ's colossal rhythm section, Edkins and his guitar have never sounded so cunning, confrontational and, yet, so compellingly uncertain." [9/10] – Exclaim!
"It's hard to imagine where METZ can go after pushing their sound and skills into the red zone as they have on Strange Peace, but with their third album, they've left no doubt that they're one of the most singularly powerful rock bands in North America, and you ignore them at your peril." – [4/5] – All Music
"METZ has a habit of keeping their listeners waiting for new music, but when Strange Peace is the final product, the wait suddenly feels justified. The quality of songwriting on this album might not only be the best that METZ has ever done, but it's also one of the better noise rock records of recent memory." [9/10] – Glide
TICKETS
ON SALE THUR 7th DEC, 10AM: €17.50 available online from WAV Tickets or Lo-Call 1890 200 078 (1-7pm M-F)
– 50c per ticket service charge applies on phone, internet or creditcard bookings. Final ticket price may be higher from other outlets.
Strictly over 18′s, I.D. may be required
AFTER THE GIG
Whelan's Silent Disco, now every Mon, Tue & Wed from 11pm – 2 DJs, just pick the one you like best [Free Entry] plus Late Bar.