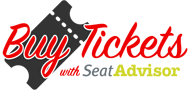 MARLENE ENRIGHT
plus support
^ Upstairs ^
After a busy end to 2016, including an appearance at The Other Voices Festival, Marlene Enright is set to release her forthcoming debut solo album. Placemats and Second Cuts, on March 24th. The Cork based singer-songwriter, whose sound is that of roots music juxtaposed indie pop, has announced an Irish tour in support of the album.
"Placemats and Second Cuts was written and recorded on-and-off over a year. The title is a line from the outro of the album's closing song, We were in Trouble. Hindsight has made me realise that it's a much more self-reflective album that I initially had realised. It speaks of self-doubt, dancing the fine line between feeling comfortable in your own skin and feeling totally lost at sea, indecisiveness, the battle between strength and weakness, passion and apathy, belonging and isolation and self-acceptance."

"I've always loved the infectious grooves of RnB and rap, the warmth and nostalgia delivered by a great folk song tinged with sadness, thickly layered harmonies ala D'Angelo, Bon Iver, Feist and the  girl groups of the 60's, The Ronettes, The Shirelles, The Shangri- Las.  The songs on Placemats and Second Cuts are musically, for me, a little piece of all these influences."
Catch Marlene Enright on her nationwide tour in support of the album Placemats and Second Cuts throughout the Spring of 2017.
Marlene Enright's unique cracked crystal mezzo-soprano is used to beautiful effect on her debut single, "When the water is hot." Imagine a ménage à trois of Karen O's steel vulnerability, Joanna Newsom's eccentric fairytale, world-weary wisdom and Gillian Welch's rootsy realism – here is Marlene Enright in all her ethereal yet grounded glory. The little girl sensibility to her vocal tone, singing about dark subject matters, is an irresistible combination.
A member of The Hard Ground, the five piece that delivered alt-folk leanings and multi-layered lushness in their sophomore release, "Triptych", in 2015, Marlene stands on her own as a powerful solo artist. When she sings," I'll lead you on, to drop in the pot, like a lobster when the water is hot", it's spooky and eerie, threatening yet enticing – conjuring up the best of Americana's dark siren queens – Bobbie Gentry, Lucinda Williams and Emmylou Harris.
The music is Appalachian yet edgy and contemporary, like a hillbilly Bjork; a beautiful and thought provoking debut from the Irish singer-songwriter.
"When The Water Is Hot' is a beautifully formed introduction to the songwriter's solo work that leaves Enright's immeasurable talent speak for itself. Beguiling and very promising indeed, Marlene Enright's debut single, 'When The Water Is Hot', is the sound of an artist who has already found their voice." — The Last Mixed Tape
"The singer-songwriter has nailed it and her quirky sound falls somewhere between Jenny Lewis and Bjork if you're looking for comparisons.
This could be the start of something very special" — JOE.ie
"Fusing R&B and alternative-pop, 'Underbelly' finds Marlene Enright weaving catchy hooks, upbeat rhythms and ambitious production around her instantly recognisable vocal. Contrasted by the slow-burning feel of her previous release, this new single adds a sonically vivid new dimension to her music whilst also maintaining the slightly ethereal sound that makes Enright's solo work so compelling. – Song Of The Week" — The Last Mixed Tape
— — — — —
CAOILIAN SHERLOCK
TICKETS
€12 available online from WAV Tickets or Lo-Call 1890 200 078 (1-8pm M-F, 4-8pm Sat)
– 50c per ticket service charge applies on phone, internet or creditcard bookings. Final ticket price may be higher from other outlets.
Strictly over 18′s, I.D. may be required.
AFTER THE GIG
Indie & Alternative Dance Party | Drinks Promos | 11pm til 3am or check out the bands playing The Midnight Hour in the upstairs venue – Free Entry via front door until 10:30pm