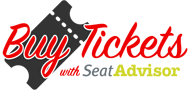 MCD presents,
LEFT LANE CRUISER
plus support
Once again the blues is in perfectly unsafe hands on Left Lane Cruiser's new full-length studio effort, Claw Machine Wizard.
On the Fort Wayne, Indiana-based band's seventh studio album for Alive Naturalsound Records, founder Freddy J Evans IV (guitar/vocals) has returned to the duo format the band has been known for since their inception over 10 years ago (save for the expanded three-piece on their last album of new material, Dirty Spliff Blues). The decision to pare the band back down was made by Freddy. "Left Lane Cruiser was born as a two-piece and our attack and style of blues just works better as a duo," admits the frontman. Joined by drummer Pete Dio (also on Dirty Spliff Blues) the duo's sound is still grounded in the primordial blues-punk familar to LLC fans, but here we find the band pushing the boundaries of their sound as never before.
"There's still a lot of signature LLC gut-bucket blues on the new record," Freddy reveals, "but we're constantly trying to expand the sound. I've always kept our foundation in blues and classic rock, but after a decade of making albums, eventually new flavors creep in. On the road we listen to a lot of James Brown, Funkadellic, Parliament, Charles Bradley and other soulful artists. Also been jammin' MF Doom's Special Herbs, which are his instrumental tracks. Those kinds of sounds had a big influence on this record. I think in general this record is a huge departure from the previous LLC albums. We kinda refer to it as our soul record. There's a lot of different flavors on this one."
Many flavors, yes, but like LLC's best work, it's Freddy's ability to pull the best out of just two people to create some of the nastiest, gnarliest rock'n'roll to be put on wax. "I think one of the most important aspects of creating music is collaboration," Freddy explains. "I've never refused to listen to other people's ideas. Something amazing always comes out of it. Collaboration is like the fifth element. You can't do it all on your own. You can write a whole album. Have it perfect and polished. Bring it in the studio and cut it. But I truly believe the magic don't happen unless you get it a little f**ked up, run it thru the dirt, dip it in some butter, serve it up, then let the folks working with you throw their flavor on it. And then you got something special."
That "something special" has manifested itself into Left Lane Cruiser's Claw Machine Wizard, out May 19th on limited edition vinyl, CD, digital and streaming formats via Alive Naturalsound Records. The album art is a wink towards MC5's Back In The USA and Dr. Feelgood's Down By The Jetty.
Headed by slide guitar extraordinaire Freddy J IV, and backed by drumming machine Pete Dio, LEFT LANE CRUISER has been making records for over a decade, and along with their music being featured in many hit television series such as Banshee, Breaking Bad, and Nashville, they have been receiving critical acclaim across the globe.
TICKETS
€13.25 available online from WAV Tickets or Lo-Call 1890 200 078 (1-7pm M-F)
– 50c per ticket service charge applies on phone, internet or credit card bookings. Final ticket price may be higher from other outlets.
Strictly over 18′s, I.D. may be required
AFTER THE GIG
Whelan's Silent Disco, now every Mon, Tue & Wed from 11pm – 2 DJs, just pick the one you like best [Free Entry] plus Late Bar.