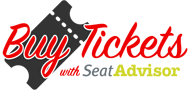 ON SALE FRI 17th FEB, 9am
Aiken Promotions presents
FRANKIE BALLARD
plus guests
_ Main Venue _
Warner Bros Records/Warner Music Nashville's Frankie Ballard has announced his return to UK & Ireland this spring for another highly anticipated tour that will include stops in Belfast on 22 April and Dublin on 23 April.
Ballard's first foray overseas included sold-out shows and appearances at County To Country Festival. His 2016 sold out dates and the release of his third album El Rio notably marked the rockin' Michigan native's growing popularity.   His new 2017 jaunt follows a major tour of the US.
Visit www.FrankieBallard.com for more information about new music, and follow @FrankieBallard on Twitter.
Tickets for FRANKIE BALLARD live in Belfast & Dublin go on sale Friday 17 February at 9am through www.ticketmaster.ie & usual outlets Nationwide.
For more concert information check  www.aikenpromotions.com
— — — — —
When Frankie Ballard was growing up in Battle Creek, Michigan, his father played him one classic album over and over again: Marty Robbins' Gunfighter Ballads and Trail Songs, featuring Robbins' signature hit "El Paso."
Now Ballard, a quick-draw guitarist and rough-hewn singer, has cut his own metaphorical gunfighter album, decamping from Nashville to a gritty El Paso studio to record the follow-up to his 2014 breakout Sunshine & Whiskey.
For Ballard, who scored three consecutive Number One singles off Sunshine & Whiskey — "Helluva Life," the title track and "Young & Crazy" — it was imperative that he leave behind the safety of Nashville for the wilds of the Mexico border. Setting up shop at the famed Sonic Ranch, just south of El Paso in Tornillo, Texas, Ballard, producer Marshall Altman (Sunshine & Whiskey) and his band threw themselves headlong into the music, eating and sleeping at the studio. Their goal: make a bona fide album.
"I grew up listening to albums and I loved them as bodies of work," says Ballard. "But today, everyone cuts singles. Even Sunshine & Whiskey was recorded in chunks. We'd go into one studio, cut four, then go into another studio and cut another four. It's groovus interruptus, man."
To keep that groove steady, Ballard went on the lam, leaving Nashville for a few days of bare-bones rehearsals at ground zero for rock & roll and soul, Muscle Shoals Sound Studio in Alabama. From there, he continued on to the Granada Theater in Dallas for another workshop session, before arriving at the Sonic Ranch, locked and loaded.
"I spur myself sometimes, like getting a metal cleat kicked into your ass so you can go harder. I do that to myself," says Ballard of the grueling road trip to El Paso. "It's as far away as you can get. I was trying to get my blood moving."
The change of scenery worked. Ballard has created an urgent, thriving record, a project that showcases Frankie the artist. It's the type of album his heroes like Bob Seger and the Rolling Stones made, a collection of 11 songs with a sonic through-line, driven along by swagger but also respect for the music. First single "It All Started With a Beer" is buoyed by equal parts nostalgia and hope.
"On the surface, it's a love story about two folks meeting in a bar and having a beer. From there, the relationship blossomed into something long lasting and now they're looking back, going, 'Man, look at this great relationship we got, and it started so simply, with just a beer.' So many people can relate to the idea," Ballard says. "But also, one of the deeper meanings of that song is sometimes the biggest shit that happens to you in life doesn't start in a big way. That makes me hopeful for the future."
The hard-charging "Cigarette," meanwhile, is unapologetically carnal. With a dirty guitar riff and winking lyrics to match, it's an explosive bit of country-rock, and the first song Ballard worked up at Muscle Shoals.
"It's about lust," says Ballard matter-of-factly. "It's not really about cigarettes. She could have had a toothpick in her mouth. It's just sexy, and it pops. It's a head-snapper."
The crunching "El Camino," however, sets the tone for the entire album. With its escapist message of hitting the road, it mirrors Ballard's own exodus from Nashville. "So get me a dog and an El Camino/roll a couple dice at the Indian casino/take this heartache somewhere you've never been before," he sings in the chorus.
"It is a really definitive song for me, and illustrates the sonic space that I'm trying to establish with this album," he says. "If somebody asked, 'Hey, what is this new Frankie Ballard sound?' 'El Camino' would be the song I played them."
"Sweet Time," one of two songs Ballard wrote for the project, celebrates the joys of taking it slow, in both life and romance, while "Wasting Time," although similar in title, is its antithesis: a straight-up rocker. "It is a ripping take," raves Ballard, pointing out the galloping drums that showcase a band in the pocket.
Ballard also emphasizes the rock on a choice cover: his balls-out version of Seger's "You'll Accomp'ny Me." Recorded at one additional session in Los Angeles, where Ballard, ever the perfectionist, revamped two songs he says "betrayed" him in El Paso, the cover song connects the dots of Ballard's career — Seger once hand-picked him to open his tour.
If Ballard has an endgame, it's the longevity of someone like Seger, a career that continues well into the future and transcends any genre. And returns actual, honest playing to the fore.
"I miss musicianship on the radio. Everyone is doing this digital thing and they're putting all these pop sounds into country music, and I love it. I dance to it at the club. But I don't do that personally. I don't even have a computer," says Ballard, going on to lay out his plan for country music dominance.
"There is something you have to fundamentally understand about me: my dream goes the whole way. It goes all the way. So I want more people hearing my music," he says. "So what are you going to do, Frankie? Well, I guess I'm going to try to make some better music. And if it's not better than what I did before, there's no reason for it to come out. I don't want to maintain altitude — I want to fly, man."
TICKETS
ON SALE FRI 17 FEB, 9am: €23 available online from WAV Tickets or Lo-Call 1890 200 078 (1-8pm M-F, 4-8pm Sat)
– 50c per ticket service charge applies on phone, internet or creditcard bookings. Final ticket price may be higher from other outlets.
Strictly over 18′s, I.D. may be required
AFTER THE GIG
Whelan's Indie DJ in the bar and Sonntags [Disco/House/Funk] upstairs from 11pm til late (Free Entry).