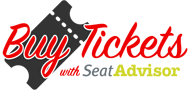 Aiken Promotions presents
COURTNEY MARIE ANDREWS
plus support
SCOTT HIRSCH
_ Main Venue _ 
Tickets on sale Friday March 3rd @ 10am priced €16 (incl booking) from www.ticketmaster.ie www.whelanslive.com
Irish debut of the Arizona country star receiving worldwide acclaim for her latest album Honest Life
— — — — —
"Joni Mitchell is the logical comparison to the soft howl and deep-Canyon vibrato of her vocals, but there are echoes of the Indigo Girls and even Ryan Adams' Gold too since her songs are anchored by smart lyricism that seems more like an intimate conversation than a fiery confessional." 10 NEW COUNTRY ARTISTS YOU NEED TO KNOW / #36 – BEST COUNTRY ALBUMS OF THE YEAR – ROLLING STONE
"Gripping folk-country confessionals" – ★★★★ UNCUT
"rich, understated and resonant, [Honest Life] reveals Andrews as a gifted songsmith who can easily conjure longing and regret – classic country territory – but leavens that ache with humour, a little wisdom and a sure feel for melody." ★★★★ MOJO
"Courtney Marie Andrews is the best songwriter you've never heard of." #38 – TOP 50 ALBUMS OF THE YEAR – AMERICAN SONGWRITER
"an expert marriage of gracefully confessional songwriting with country-folk arrangements that recall Joni Mitchell"
#6 – 20 BEST COUNTRY ALBUMS OF THE YEAR – STEREOGUM
"Andrews melds dovetailing, Joni Mitchell-like melodies with pin-sharp lyrics that recall the pre-didactic Laura Marling, over a country sound bed of keening pedal steel and cascading piano. It makes for a stunning combination." – THE SUNDAY TIMES
— — — — —
At just 16 years old, Courtney Marie Andrews left home in Arizona for her first tour. She traveled up and down the West Coast, busking and playing any bars or cafés that would have her. Soon after, she took a Greyhound bus four nights straight from Phoenix to New York to do the same on the East Coast. For a decade or so since, Courtney's been a session and backup singer and guitarist for nearly 40 artists, from Jimmy Eat World to Damien Jurado. She never stopped writing her own material, though. Picking up admirers like Jurado and Ryan Adams along the way, she has quietly earned a reputation as a songwriter's songwriter.
With plans to settle down for a bit and focus on her own songs, Courtney moved to the Northwest in 2011 to record her last full-length record On My Page. However, the record had hardly been released before she was on the road again performing other artists' songs, eventually leading her overseas to play guitar and sing with Belgian star Milow. At the tour's end, though, the other session players joined her to record her 2014 EP Leuven Letters in one take.
It was during this time that Courtney also wrote many of the songs on Honest Life. She found herself realising the impact of growing up on the road and this constant reconciling between her and other's art and identity. Courtney will take it from there:
While in Belgium for four months, I was going through a major heartbreak. I started growing homesick for America and the comfort of family and friends, and life in the states. That's where I wrote the first songs for Honest Life. It was a giant hurdle in my life. My first true growing pains as a woman. That's why in a sense, I feel this record is a coming of age album. A common thread that runs through the songs, is a great desire to fit somewhere, when nowhere fits. And wanting to get back home to the people I know and love. Once I got back to the states, I started to bartend at a small town tavern. I was home for awhile, and needed to post up while rehearsing with the band for the record. At the tavern, I felt I could truly empathise with the stories and lives of the people there. I wrote the other half of the songs about coming home and feeling a sense of belonging again. A lot of the stories at that tavern definitely ran parallel with my own, even though our lives were so different. I was the "musician girl." They were farmers, construction workers, plumbers, waitresses, and cashiers. But, no matter how different, I felt we were all trying to live our most honest life.
Courtney produced the entire record herself at Litho Studios in Seattle with recording engineer Floyd Reitsma. Honest Life will be available on 180g turquoise LP, CD and digitally on 20th January 2017.
— — — — —
SCOTT HIRSCH
Multi-instrumentalist, audio engineer, and all round brilliant musician Scott Hirsch has not only played bass and produced four albums with Hiss Golden Messenger but in large part helped to create the band's unique sound.
Now following William Tyler, Phil Cook et al, he's the latest member of the extended Hiss family to go solo. His debut album is called Blue Rider Songs and it does not disappoint. It's a record which allows him to find his voice – a cool, soulful one that blooms over cinematic compositions (considering Hirsch's acclaimed work as a film sound designer that makes sense). It's expansive but intimate at the same time and reminiscent of JJ Cale and Crosby, Still, Nash & Young.
Pitch Fork review – http://pitchfork.com/reviews/albums/22236-blue-rider-songs/
https://www.youtube.com/watch?v=Tlmbjw_WwcQ
TICKETS
€16 available online from WAV Tickets or Lo-Call 1890 200 078 (1-7pm M-F)
– 50c per ticket service charge applies on phone, internet or credit card bookings. Final ticket price may be higher from other outlets.
Strictly over 18′s, I.D. may be required
AFTER THE GIG
Whelan's Silent Disco, now every Mon, Tue & Wed from 11pm – 2 DJs, just pick the one you like best [Free Entry] plus Late Bar.