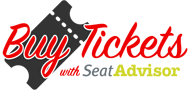 ON SALE FRI 28th JUN, 3pm
Aiken Promotions & UMACK proudly presents
!!!
(CHK CHK CHK)
plus support
_ Main Venue _
!!! (Chk Chk Chk) make a very welcome return to Dublin this November to headline Whelans, marking 10 years since their last sold-out visit at the venue.
Doesn't it seem like everyone's freaking out lately? !!! know the feeling well. The NYC dance-punk lifers have been chronicling the perpetual meltdown that is American society for nearly 20 years now, from the clattering full-band thrust of their instantly iconic 2003 single "Me and Giuliani Down by the Schoolyard (A True Story)" to the dark disco of 2017's wonderfully eclectic Shake the Shudder.
Their eighth full-length, Wallop, follows in the band's grand tradition of plugging straight into our collective nervous system and sending funky, rubbery shock waves through the body politic. If you've found yourself rubbing your temples while contemplating the collapse of everything around us? Well, !!! are bringing the soundtrack to your next nervous breakdown.
Like an apocalyptic jukebox, Wallop is jam-packed with various sounds and styles from dance music's rich history—from the pie-eyed psychedelia of Madchester-era English dance-rock to tunnel-vision techno and the flashy, bomb-dropping sound of UK grime. The candy-coated sounds of '90s rave loom large in Wallop's playful darkness, a callback to another era when everything felt like it was just about ready to fall apart. Diving into '90s retro nostalgia is good for us," frontman Nic Offer explains while discussing the sonic rediscovery at the beating heart of Wallop. "I know all the '80s stuff already, so it's like, 'What did happen in the '90s?' Because in the '90s, we were just listening to James Brown."
Wallop was recorded over the past year in Offer's Brooklyn apartment—a first for the band, as !!!'s latest was rife with experimentation throughout the creative gestation: "Our process was to get loose and get into uncharted territory," he puts it succinctly. This meant messing around with gear they didn't quite understand, conjuring new sounds and bringing in familiar friends to contribute vocals—including Liars frontman Angus Andrew, Maria Uzor of British dance aesthetes Sink Ya Teeth, and Glasser's synth-pop wizard Cameron Mesirow, who all join Offer and !!! co-vocalist Meah Pace on this barn-burning party of a record.
Overall, Wallop is a testament not only to the rocky, worldly times it reflects, but !!!'s artistic lifeblood—a constantly-creating ethos that's kept the band going for so long and enables them to constantly innovate their sound. "We just work really hard and try to make the best records we can," Offer proclaims. "We have a strict policy of challenging ourselves—'What haven't we done?'" And if that sense of self-discovery resulted in Wallop's jam-packed, kaleidoscope world of sound, let's hope !!! never stop challenging themselves.
Tickets priced €25 go on sale Friday 28th June at 3pm through www.ticketmaster.ie & usual outlets nationwide.
TICKETS
ON SALE FRI 28th JUN, 3pm: €25 available online from WAV Tickets or Lo-Call 01 4780766 (9:30am-7pm M-F)
– 50c per ticket service charge applies on phone, internet or creditcard bookings. Final ticket price may be higher from
Strictly over 18′s, I.D. may be required.
AFTER THE GIG
Indie & Alternative Dance Party | Drinks Promos | 11pm til 3am or check out the bands playing The Midnight Hour in the upstairs venue – Free Entry via front door until 10:30pm.