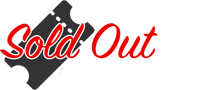 Selective Memory presents
MOLCHAT DOMA
plus support
Wed 24th Nov 2021
Whelan's Main Venue
***COVID-19 CERT + PHOTO I.D. REQUIRED***
MOLCHAT DOMA, the Post-punk / new-wave trio from Minsk, Belarus will perform their highly anticipated debut Irish show in Whelan's.
Tickets for MOLCHAT DOMA at Whelans , Dublin will be ONSALE from Friday 11th June at 12.00pm ( Noon ) & cost EU20.00 plus booking fee from www.selectivememory.ie , Ticketbooth & Wavtickets.
"Post Punk is in a true renaissance in Belarus" – BeeHype
"Этажи – No 15 – Best Tracks of 2018 " – Frank Deserto's Pick PostPunk.com
" A modern version of post-punk's claustrophobic bleakness " – Europavox
"Moody', 'mysterious' and 'melodic' " – The Rodeo
"It's good as hell, a springy work of considerable genius, with a chorus that settles in your head for weeks at a time." – Junkee
Molchat Doma (translated as "Houses Are Silent"), founded in 2017 in Minsk, Belarus, stands at the intersection of post-punk, new-wave and synth-pop. Dark yet danceable, and with a heavy dose of goth ethos, their music is reminiscent of the masters that predate them, but make no mistake: Molchat Doma creates a sound and meaning that is immediately recognizable as all their own.
The band is comprised of Egor Shkutko, who sings the Russian lyrics in his deep monotone, Roman Komogortsev on guitar, synths, and drum machine, and Pavel Kozlov on bass and synths.
Their second LP, Этажи (pronounced Etazhi, meaning "Floors") was released in 2018 on Sacred Bones Records. It has sold out more than 10000 copies and is currently on repressing due to outstanding demand. The song "Sudno" doesn't leave the global top viral on Spotify since April 2020. Despite playing to packed clubs no matter whether it's in London, Warsaw, Helsinki, Belgrad, or Berlin, they are still flying under the radar in their native Belarus.
TICKETS – SOLD OUT
€20+bf available online from Ticketbooth.eu
Strictly over 18′s, I.D. may be required
https://molchatdoma.com/
https://www.facebook.com/molchatdomaband
https://www.instagram.com/molchatdomaband