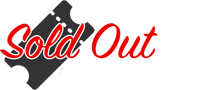 Dimple Discs presents
KEELEY
plus support
Wed 13th Oct 2021
Whelan's Main Venue
LIMITED CAPACITY | COVID-19 CERT REQUIRED*
"Magnificent… An artist who, unlike the tragic figure of her work, has a bright future ahead of her." ~ Louder Than War (Manchester)
"London label Dimple Discs recently released Irish psychedelic dreampop outfit Keeley's debut Brave Warrior EP. A haunting, mesmerising highlight is Last Words, about the unsolved murder of Inga Maria Hauser… Stereolab, R.E.M. and Can come to mind" Analogue Trash (Manchester)
"Fresh from being raved about in the A&R Department, Keeley has signed to Dimple Discs, the London indie imprint that's also home to Cathal Coughlan" ~ Hot Press (Dublin)
"Blending lush, and indeed Lush-esque, dreampop with hazy, indie electronica, the track is both light and accessible and deep and meaningful. And that duality really gets to the heart of the Keeley experience. Music with a message doesn't have to be maudlin and melancholic and neither does pop music have to be saccharine and throwaway… Imagine just how great the mainstream would be if everyone made music with such an attitude?" ~ Dancing About Architecture (Swindon)
"Arranged around a mesmerizing movement of drifting guitars and fuzzy vocals… a still-pixelated glimpse into the mysterious end of a beautiful life" ~ American Songwriter (USA)
"Incredibly talented and unique… in a universe of less brilliant stars. Keeley is certainly a refreshing discovery. It's only a matter of time before she's conquering earbuds and capturing hearts on this side of the Atlantic" ~ Big Takeover Magazine (New York)
"Fantastic… a bold and unique approach to the music of our new favourite Irish band…Obvious talent for bridging the decades in this timeless sound" ~ Spill Magazine (Toronto)
"Takes all the best parts of British music in the 1990's and grants it a second breath in the New Twenties" ~ Moths and Giraffes (London)
"The Glitter And The Glue is a thrilling headrush of a song, whilst its partner-in-crime You Never Made It That Far shows a more experimental electronic side to a band whose intrigue grows the more you discover about them" ~ Even The Stars (Manchester)
"As much of a blast from the past as it is poised to anchor many of this summer's playlists…It's a very rare occasion that an indelible pop song takes one on a journey into the darkness of the legal system, but this one does" ~ Global Texan Chronicles (Leipzig, Germany)
"Easily described as dreamy and psychedelic, at times high-energy and at times melancholic, but always pensive, always with a mission… Combining elements of Tamaryn, Lush, Ride, Medicine, Slowdive and Men I Trust" ~ Amplify Music Magazine (Toronto)
Psychedelic dreampop quartet Keeley has released their debut EP Brave Warrior via the London-based label Dimple Discs, home to The Undertones, Cathal Coughlan and Telefis among others with forthcoming archive material from Microdisney and Fatima Mansions.
Fronted by lead singer and guitarist Keeley, the band includes Marty Canavan on keyboards, Martin Fagan on bass and Tim O'Donovan on drums. Keeley pursues an unusual conceptual thread, conceived several years ago, focusing on German tourist Inga Maria Hauser, whose murder in Northern Ireland in 1988 remains unsolved.
Brave Warrior demonstrates the multi-faceted songwriting smarts of one of Ireland's most talked-about emerging bands. The EP includes the single The Glitter and the Glue – a blistering buffet of psychedelic rock, post-punk and the fuzzier, more frantic end of the dreampop spectrum – and the single Last Words, which upon release topped Newstalk FM's airplay chart, was playlisted by RTE Radio 1 and 8Radio, and attracted support from radio in multiple countries. Picked by legendary broadcaster Tom Dunne as one of his 'Top Tracks of 2020', it was listed at #12 in Radio Nova's 'Top 15 Irish Songs of 2020'. Keeley also enjoyed full-page articles in the Belfast Telegraph and Derry Post, an unheard-of feat for an indie artist on their debut single. In recent weeks, songs from Brave Warrior have been aired frequently by BBC 6Music's Steve Lamacq and added to his 'Recommends' playlist.
COVID-19 CERT
*Inline with Government restrictions this gig will be limited capacity and patrons will be required to provide proof of immunity (Being fully vaccinated or recovered from COVID-19 within previous 6 months).
TICKETS
€15 available online from Whelan's. This is a theatre style seated event and will be filmed for online streaming. By entering the venue you agree to be video and/or audio recorded by the producers of this event
– 50c per ticket service charge applies on all bookings. Final ticket price may be higher from other outlets.
Strictly over 18′s, I.D. may be required
https://www.facebook.com/keeleysound
https://twitter.com/KEELEYsound
https://www.instagram.com/keeleysound