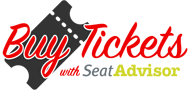 ON SALE MON 28th JAN, 9AM
Whelanslive.com presents
THE RIPTIDE MOVEMENT
A Whelan's 30th Anniversary Concert
plus guests
Paddy's Eve – Sat 16th March, 8pm
_ Main Venue _
Tickets on sale Monday 28th Jan 9am priced €25 incl bkg fee from Whelanslive.com
Whelan's is proud to announce a special one off intimate show on the eve of St. Patrick's Day with one of Ireland's favourite rock acts of recent years. A band famous for putting on a blistering live performance. In the intimate surrounds of Whelan's, celebrating its 30th year as Dublin's best venue, it's sure to be a special night. Whelan's is planning a series of shows throughout the year bringing back some of our favourite and most well known bands. More to be announced in the coming months..
About the Riptides:
After a very busy 2018 where they produced and released a documentary highlighting the global issue of ocean plastics and marine pollution, toured the length and breadth of the country, released new music and finished the year with an amazing show in Vicar Street, The Riptide Movement are about to release a brand new single and are marking the occasion with a return to their favourite venue in the world – Whelans.
Biography
The Riptide Movement are four friends from Lucan who began their musical journey in 2006.
They self-released their first two albums 'What About The Tip Jars?' (2009 – produced by legendary producer, Tony Colton) and 'Keep On Keepin' On' (2012 – self-produced) – a snapshot of a band in evolution, full of character and brimming with songs whose passionate and raucous charm still makes for a great listen.
Building their fanbase through relentless touring, they have an insatiable drive, dedication and work ethic, their first major show at Dublin's Olympia in 2012 was a gamble.
Their live shows are legendary and perhaps their most defining quality:
"Playing live is everything to us, no matter what the gig, venue or audience we're playing to – we give it our all, we play like it's the last time we'll ever play. The buzz from playing live is better than any drug, it's what keeps us going." Mal, TRM
After recording their third album 'Getting Through' independently TRM booked two shows, one in LA and one in New York, to give the industry a chance to get on board. Off the back of those shows, they signed with a major label, but their mindset has never changed– work just as hard.
Their most recent album 'Ghosts' – released in October 2017 – is a journey that began somewhere between the Caragh River and the Seefin mountains of Gleinbeigh, Co Kerry, and came to completion in Tornillo, Texas, thirty miles East of the Rio Grande, under the guidance of Grammy award winning producer, Ted Hutt.
"We had rented various houses around the country, we would pull all the furniture out and bring in all the amps and drums and we'd write solid for a week." – Gar, TRM
Two sessions, one in Glenbeigh and another in Ballyfinnane Co. Kerry, kickstarted the creative process but the third and final session in Ballinaclash became the band's favourite. The venue for it, the old mill house, was perched on the banks of the River Avonbeg and the power and roar of the waterway seeped into the tone of the recordings. The sessions had produced over forty songs, which TRM packed into their luggage before jetting out to the States for their date with Ted Hutt and destiny.
4,896 miles due west of Ballinaclash near the Texas/Mexico border is Sonic Ranch Studio, the world's biggest residential studio built on a 23,000-acre pecan plantation.
"The collection of instruments was incredible, there was any guitar and pedal you could think of, every kind of piano, keyboard and synth, all acquired and collected from every part of the world by owner Tony Rancich. Basically it's the best music shop you've ever been in, it's a musical sweet shop in the middle of the desert". – JPR, TRM
What TRM encountered at Sonic Ranch was a world away from what they knew. Along the western perimeter the band would watch the mile-long freight train roar across the deserted landscape. When they would slip out for a beer in the evening they'd smile nervously at each other as the lonesome cries of coyote packs pierced the air.
Exploration during the day revealed a coterie of oddities – TV sets riddled with bullets, toilet cisterns and photocopiers strewn across the open desert plain. You couldn't take a step without coming upon an empty bullet casing. This is Breaking Bad country, the setting for The Walking Dead. It's eerie and soulful and lonesome. And fascinating.
The forty songs that the band had brought to Ted Hutt, the man who they had previously worked with to craft their #1 Gold selling album Getting Through, were swiftly cut back to nine album candidates. The album contains radio favourites Elephant in the Room and Changeling.
Their most recent singles in 2018 were written along environmental themes. Recorded in London with producer Chris Coady (Future Islands, Slowdive) there's a firm backbone of the kind of slow-burning, melodic indie rock that has seen the act build a substantial following in their native Ireland, racking up various #1 records and ready themselves to unleash their sound further throughout the UK and beyond.
Speaking on the 2018 tracks, lead singer Mal Tuohy states: "We're honoured that our music will help raise awareness of one of the greatest environmental challenges of our time. Our reliance on single use plastics is destroying our oceans, so well highlighted by David Attenborough in Blue Planet 2. As the saying goes, 'there are plenty more fish in the sea' but if we can't stem the tide of plastic, by 2050 there'll be more plastic than fish in our oceans. The future is in our hands."
Keep on keeping on, no matter what.
TICKETS
ON SALE MON 28th JAN, 9AM: €25 available online from WAV Tickets or Lo-Call 1890 200 078 (1-7pm M-F)
– 50c per ticket service charge applies on phone, internet or creditcard bookings.
Strictly over 18′s, I.D. may be required
AFTER THE GIG
Whelan's Indie Club w/ Late Bar from 10:30pm or check out the bands playing The Midnight Hour in the upstairs venue – Free Entry via front door until 10:30pm | Drinks Promos