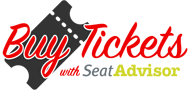 TROUBLE PILGRIMS
plus
THE DRAYS
_ Main Venue _
Two great bands on one DOUBLE (trouble) BILL. The Drays and Trouble Pilgrims to play the main venue in Whelans….There will be guitars!!!
TROUBLE PILGRIMS
http://www.thetroublepilgrims.com/
https://www.facebook.com/TheTroublePilgrims
Trouble Pilgrims are Pete Holidai (vocals/lead guitar), Steve Rapid (vocals/Theremini) and Johnny Bonnie (drums and vocals) – all formerly members of the Radiators From Space – with Tony St Ledger (guitar/ vocals) and Brendan Lynott (bass/vocals). The band has emerged from The Radiators From Space after the untimely passing of their friend and founder member Philip Chevron. Trouble Pilgrims will continue in a similar vein of high-energy, primal, spacey rock and feature songs from the Radiators acclaimed back catalogue along with newly written material at upcoming shows. These songs will form part of the band's debut album scheduled for release in 2016.
Under their previous guise they were the first rock band to play the revamped Croke Park when they supported U2 there. They have also graced the stages of The O2 in Dublin, Oxegen, Electric Picnic and Kilkenny Rhythm & Roots Festivals, London's Dingwalls and the Olympia Theatre amongst many other more intimate venues. They band continue to gig to enliven, experiment, enthuse and entertain audiences who may be looking for some (rock 'n' roll) trouble on their pilgrimage to enlightenment.
The band will launch the new single Instant Polaroid (The Man On The Bridge) at the Bello Bar on Friday 6th November 2015. The show will feature some brand new songs as well as old favourites.
Instant Polaroid (The Man On The Bridge) was written by Tony St Ledger with assistance from Steve Rapid and was arranged and produced by Trouble Pilgrims. The title is evocative of a time and place. It considers the men who stood on both sides of the shutter and how life was captured in that instant on film or Polaroid. To undeline that connection the cover features images of three of the band members with their late fathers.
— — — — —
THE DRAYS
http://thedrays.com
https://www.facebook.com/WeAreTheDrays
Stephen Ryan's first collection of songs since the Revenants Septober Nowonder in 1996 is now rush released for a June 2015 release (smirk). It's been a while you might say. It has. And it's been some time since Ryan's Clothes Of Pride turned up as the double A-side for The Stars Of Heaven Clothes Of Pride / All About You in 1984 but most importantly he's still here and he's still got it. And while in a sense everything's changed, in other ways nothings changed. There are guitar solos here, a tight rhythm section and Eileen Gogan's beautiful vocals again underpinning Ryan's bus-stop baritone. A songwriter whose output has been untroubled by a sense of urgency it is in essence the fifth album containing his work, following two albums on Rough Trade with The Stars Of Heaven (Sacred Heart Hotel (1986) / Rain On The Sea & Speak Slowly (1988) with co-writer Stan Erraught)) and two with The Revenants (Horse Of A Different Colour & Septober Nowonder). The Drays sees Ryan relationship with Blades guitarist Conor Brady (who produced the last Revenants album and in his day turned up in The Stars Of Heaven a few times) continue, Brady is a member of The Drays who also feature Paul Byrne (drums) and Eileen Gogan (vocals) with contributions from Dez Foley, Cian Boylan, Naeem Bismilla, John Wilde and the late Derrick Dalton.
TICKETS
€15 tickets available online from WAV Tickets or Lo-Call 1890 200 078 (1-8pm M-F, 4-8pm Sat)
– 50c per ticket service charge applies on phone, internet or creditcard bookings. Final ticket price may be higher from other outlets.
Strictly over 18′s, I.D. may be required.
AFTER THE GIG
Whelan's Indie Club w/ Late Bar from 10:30pm or check out the bands playing The Midnight Hour in the upstairs venue – Free Entry via front door until 10:30pm | Drinks Promos