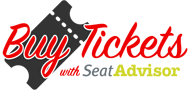 MCD.ie presents
THE TEARAWAYS
feat. Clem Burke (Blondie)
plus support
The Tearaways have been a longtime California staple from their simple origins in the Santa Barbara indie scene back in 1981 to their current status as a touring and recording act.  With Five major releases over the last five years, the band continues to push the boundaries both creatively and through sheer stamina and their latest release "Esquire" (for short) has taken the band to a new level showing that age is only a number.
With a legion of fans who range from major celebrities Tom Hanks and Piers Morgan to comedians Tom Green and Carrie Keagan to Radio disc jockeys ranging from the legendary LA Dee Jay Rodney Bingenheimer from KROQ's famous Rodney on The Roq and now Sirius/Xm's "Underground Garage" to MIke Rogers from Japan's InterFM897 "What the Fun Day" and JoJo Wright from KIIS-FM's "JoJo on the Radio" the Tearaways are showing no sign of slowing down.
The band is comprised of John Finseth vocals, guitar, bass, Greg Brallier vocals, guitar and harmonica, John Ferriter vocals, Bass, guitar & David Hekhouse on Guitars and Vocals.
The band combines the influence of the British Invasion with the California Sound to create a driving brand of Pop and rock that appeals to fans from 6 to 66!
Recent TV appearances include NBC, CBS, FOX, ABC, Tribune and The Arsenio Hall Show.
The band has backed up everyone from The Archies to Badfinger and even young up and comer Millie Courtney from Liverpool.
Rock and Roll Hall of Fame Drummer Clem Burke from Blondie toured with the Tearaways in 2016 and 2017 and will be back for the band's UK tour in fall 2017.
The Tearaways "Esquire"
There's been some real thought put into these songs providing variance and wit. The whole album is a fun packed thing and when I bemoan the likes of Coldplay and their miserable sound it's because of albums like this. Let it show that you are enjoying it and the listeners will too. This ticks all the boxes. The only thing that I'm not sure about is the title, something different, but a bit of a mouthful. – Don Valentine "Hear A Single" – Blogspot
"I remember seeing The Tearaways at Shea Stadium…..great band…"Tom Hanks
"These guys are a force to be reckoned with!" …. Piers Morgan Host of ITV's Good Morning Britain, Lifestories & Daily Mail Columnist
"I know when I play a song on the radio and it is a hit to the Japanese; I hear them humming the songs later on in a different place and time….And I think "hey! That's that Tearaways' song!" That's what is going on with the Tearaways in Japan now.  They've become regular heavy rotation…. That hasn't happened since the Ramones." – Mike Rogers DJ/Producer  "WHAT THE FUN DAY" – Tokyo Japan
"Here's my description of the Tearaways  new album "Esquire"  in its entirety: These boys are no strangers to this industry and it's apparent in their cultivated sound. Listening to 'Esquire' is the kind of experience where you walk away feeling closer to these incredibly talented Musicians. They have exposed their hearts and souls vividly and authentically to their fans, comparable to them inviting you into their homes, having a couple of beers and shooting the breeze. It's a warm, familiar, and fun feeling that leaves you satisfied long after the visit. Who doesn't walk away from something like that feeling fantastic. That's The Tearaways sound. Well done gentlemen!
People, have you bought the album yet? Get on it!" ….. Candice Marshall / Starlight Music Chronicles
"The Tearaways take you back to when music was to be enjoyed. Driving Beat and Lyrics you can understand and associate with. All self written. Great Image and Great live band too — great version of Badfinger's Baby Blue and Bee Gees New York Mining Disaster. Come back soon boys" …. Billy Butler BBC Radio Merseyside and CAVERN CLUB DJ 1964/71
TICKETS
€22.90 available online from WAV Tickets or Lo-Call 1890 200 078 (1-7pm M-F)
– 50c per ticket service charge applies on phone, internet or creditcard bookings. Final ticket price may be higher from other outlets.
Strictly over 18′s, I.D. may be required.
AFTER THE GIG
Indie & Alternative Dance Party | Drinks Promos | 11pm til 3am or check out the bands playing The Midnight Hour in the upstairs venue – Free Entry via front door until 10:30pm