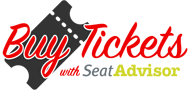 Longshot Promotions presents
THE RUMJACKS
10 Year Anniversary Tour
plus support
_ Main Venue _ 
Here we go people, The Rumjacks are back on the road. 2018 will mark their 10 year anniversary! So, to celebrate, they'll be playing Whelan's on Wed 10th Oct as part of their "10 Year Anniversary Tour". Tickets €18 are on sale from www.whelanslive.com.
BIOGRAPHY
"Its like growing up with a tear in your eye and a storm brewing in your heart.." muses frontman Frankie McLaughlin on the musical heritage of the group. "We were raised on the Scottish & Irish music in our parents record collection, before colliding head-on with Punk Rock as we grew older & thought we knew everything."
These two immovable pillars define The Rumjacks above all else, as they continue to cut their own path through the tangled musical landscape before them. Their own brand of Celtic Punk has seen them release two EP's – 'Hung, Drawn & Portered' & 'Sound as a Pound' ('09), as well as three powerful full length albums – 'Gangs of New Holland' ('10), 'Sober & Godless' ('15), & 'Sleepin' Rough' ('16).
Since the bands inception in Sydney, Australia in late 2008 when McLaughlin met Bassist Johnny McKelvey, they have racked up millions of YouTube views, with over 24 million of these alone for their breakthrough track 'An Irish Pub Song'. Other stunning videos that capture the incredible live energy of the band include 'Uncle Tommy', 'Blows & Unkind Words' & 'Plenty', while 'Crosses for eyes' and 'Me Old Ball & Chain' see them hard at work in the studio.
The videos for 'Home', 'One Summers Day' weremade while The Rumjacks were on tour, and stand testament to the bands enormous appeal wherever they go.
Their incendiary live performances and seemingly endless touring regime has seen them share the stage with acts as diverse as Dropkick Murphys, The Interrupters, Anti Flag, CJ Ramone, The Real McKenzies, Gogol Bordello, Ruts DC, Guttermouth, GBH, UK Subs and The Aggrolites. "We're at home on any lineup in front of any crowd, I think there are elements of what we do that must appeal to just about anyone."
Indeed there are – from their heavy Celtic roots to the driving punk rock or even ska/reggae rhythms, well-oiled sing-alongs & choking ballads. "We draw on so many influences, but still it's important for us to force the bounds of what we already do, play good solid Punk rock with a fat smear of Celtic folk right through it, Hopefully contributing something fresh & substantial that'll stick around in people's hearts long after the party's over.."
2015 marked a real tipping point for the band, when after wowing home crowds with several appearances at the prestigious Byron Bay Bluesfest in Australia, they embarked on a hugely successful tour of Europe playing to over 50,000 people. Absolutely crushing just about any bands 'must do' list, they took in the likes of Boomtown Fair (UK), Montelago Celtic Festival (Italy) and Jarocin Festival (Poland), as well as sell-out shows at many iconic club venues like The Garage (London), Wild At Heart (Berlin) and Rock Cafe (Prague).
Barely stopping to cool their jets, the band made a triumphant return to the festivals and concert halls of Europe & The UK in 2016, playing almost a hundred dates over some 24 countries. Inciting hysteria & pushing their own physical barriers as they went, the boys chalked up plumb appearances at some of Europe's hottest festivals, including; Punk Rock Holiday, Lowlands Festival, Exit Festival, Rock marathon, Mighty Sounds, Germany's Taubertal & Open Flair Festivals, and Woodstock Festival in Poland, attended by half a million people. Somehow in the midst of all this they managed to release their thi rd album 'Sleepin' Rough. Along with two dynamic new videos for the singles 'A Fistful o' Roses' and 'Patron Saint o' Theives' (the latter shot in Poland on a rare day off during their EU tour) the album has been met with critical acclaim the world over.
2017 see's The Rumjacks make their long awaited maiden foray into the USA & Canada. Where they will tear their way around from San Diego's tin roof in the gaslamp quarter, through New Orleans, Austin Texas for the SXSW Festival & up along the east coast into Canada. They'll return again in September after some more EU summer shows, to headline California's Get Shamrocked festival.
Watch this space.. though don't blink, or you're likely to miss 'em.
— — — — —
THE BLACK PITTS
The Black Pitts formed from the fusion of a few different projects, with Ive (vocals & guitar) been a driving force. In the early 90's he started out playing Garage Punk in a band called 'The Dreads'. Writing, recording and performing for many years, this is where He cut his teeth on live and studio production. When that band imploded, it coincided with the rise of electronic music and digital studio production and with its 'do it yourself' punk attitude, Ive was sold.
He spent the next decade producing under the name 'Ridgewalkers' and while experimenting with some old 'Dreads' songs, He scored a major hit in 2005 with a song called 'Find', this track charted across Europe reaching #1 in the Technics Dutch Dance and Mix Mag Charts and became a major trance anthem. Ive went on to work with some of the worlds top producers of electronic music, working with Dublin singer El and releasing through Armada Music, they are still releasing tracks and remixes today.
But the love of live music never faded and meeting Ado (vocals & Bass) in the dark clubs of Dublin, Ado having came from years of successful underground club DJing and producing in London, they came up what would become 'The Black Pitts', a no holes bared Rock n' Roll Punk band with strong influence from early Garage and that CBGB era New York sound, but with the advantage of all that has come since to draw on. Recruiting Tony Turbulence (Drums), Tony having played with Ive before, They spent the next few years being regulars at FOAD Music nights in Dublin, perfecting their energetic live sets, honing their writing skills and trashing out new songs. During this time 'The Pitts' opened up for punk legends such as CJ and Richie Ramone, The Outcasts, Menace and The Defects among many others.
The band self produced and recorded their debut album in the Summer of 2016 'B Movie Extra', recorded in Asylum Studios Dublin, with Liam Mulvaney mixing they produced a modern slice of punk's history, receiving five star reviews across a wide press spectrum including Tony Clayton-Lee (Irish Times) "As strong a bona fide punk rock record as we've heard in many years" and Alan Corr (RTE.ie) "The Black Pitts deliver a brilliant slice of punk power pop, the scattershot punkisms just do not quit". Followed up by their first appearance at 'Rebellion' the U.K's longest running punk festival, skipping the new band stage and making their debut appearance on the Pavilion Stage. After their explosive set they where asked to return to play the Arena Stage at 'Rebellion 2017' and also to be part of 'Rebellion Dublin 2017' on it first vist to Ireland.
In 2017 'The Black Pitts' remixed a 'Paranoid Visions' track called 'Statement', This experimental industrial influenced remix is available from Overground Records as part of 'Paranoid Visions Rebellion EP' and also may have opened the door for more electronic 'Pitts' Productions in the future.
'B Movie Extra' is available from Advance Records/FOAD Musick.
'The Pitts' are reaching the dizzy heights of dirty Rock n' Roll, Don't Miss Out!
TICKETS
€18 available online from WAV Tickets or Lo-Call 1890 200 078 (1-7pm M-F)
– 50c per ticket service charge applies on phone, internet or credit card bookings. Final ticket price may be higher from other outlets.
Strictly over 18′s, I.D. may be required
AFTER THE GIG
Whelan's Silent Disco, now every Mon, Tue & Wed from 11pm – 2 DJs, just pick the one you like best [Free Entry] plus Late Bar.