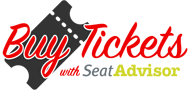 MCD.ie presents
THE BLADES
plus support
_ Main Venue _
The Blades celebrate the launch of their Vinyl edition of their album 'MODERNISED' at Whelan's on Friday March 31st.
This is the album that fans have been hoping for since 1984!
'MODERNISED' features 12 songs penned by acclaimed singer/songwriter and Blades front man Paul Cleary.
Some of the tracks, such as the opening 'ON THE TOWN' and the nostalgic 'THE MAGNETS' possess that instantly recognisable Blades sound of sharp guitars, catchy brass riffs, pumping bass & drums and melodic vocals.
Others display Paul's ability to write a telling line or two on matters of the heart, as in the melancholic 'NEVER LET THEM GO' and the simple love song 'THEN CAME YOU'.
There are many more surprises and dark delights on the new Album including 'EMILY', a tribute to the Everly Brothers and 'I HAVE CHANGED', a soul influenced pop song about recovery and rebirth.
The Blades are most definitely back – catch them live at Whelan's on Friday March 31st.
Get 'MODERNISED'….now!
— — — — —
The Blades were formed in the punk era of 1977, in the south Dublin neighbourhood of Ringsend. With Paul Cleary on bass, his older brother Lar on guitar and Pat Larkin on drums, they made their name with a series of raucous gigs at the nearby Magnet bar.
A short-lived singles deal with the Energy label followed before Larkin and then Lar departed, allowing Cleary to switch to guitar, bring in drummer Jake Reilly and bassist Brian Foley and add a brass section. It was this line-up that produced "Downmarket," which captured 1980s era Dublin in all its gloomy, fatalistic solidarity.
Undoubtedly the best band to come out of Dublin after the Radiators From Space. The original trio featured brothers Paul and Lar Cleary on bass and guitar respectively, and drummer Pat Larkin. They played mod/powerpop songs, all written by Paul Cleary and all infused with power chords and poppy hooks.
They released three brilliant singles but the planned LP for Energy Records never came to pass and, disillusioned, Lar and Pat left the band. As a result, many songs in the original trio's set were never released ("Stood Up Again", "Still Holding Hand", "Lets Go Down To The Dance", "So", "Change Your Mind"). A new lineup formed in 1982 with Brian Foley on bass and Jake Reilly on drums. This band pursued a more soul-charged sound often augmented by a horn section, The Blue Brass. Signed to Elektra circa 1983, the band began recording their debut LP (with Sandy Pearlman producing), but again ran into label troubles when Elektra chose not to release it.
"The Last Man In Europe" finally came out on Reekus Records in 1985. The band split not long after. Reekus issued a second LP in 1985 called "Raytown Revisited", a singles compilation. This is essential listening. Raytown Revisited is featured in the book 101 Irish Records You Must hear before You Die written by Tony Clayton-Lea of The Irish Times
TICKETS
€28 available online from WAV Tickets or Lo-Call 1890 200 078 (1-8pm M-F, 4-8pm Sat)
– 50c per ticket service charge applies on phone, internet or creditcard bookings. Final ticket price may be higher from other outlets.
Strictly over 18's, I.D. may be required.
AFTER THE GIG
Whelan's Indie Club w/ Late Bar from 10:30pm or check out the bands playing The Midnight Hour in the upstairs venue – Free Entry via front door until 10:30pm | Drinks Promos