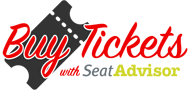 SKYFEVER
plus support
^ Upstairs ^
SUMMER OF STADIUM ROCK KICKS OFF WITH NEW SKYFEVER SINGLE – EP 'REAR VIEW MIRROR' & new single 'SIGNS' out Friday, 23rd March 2018
"An accomplished rock band with hints of blues, big riffs and big vocals." – Fred Perry Subculture
"Talented minions doing pretty good job at this music thing." – Alice Cooper
STADIUM ROCK IS SETTING THE TONE FOR 2018, with The Rolling Stones, Queen, Europe, Def Leppard and U2 all playing dates in Ireland this year.
No strangers to hearing their music filling 80,000-seater stadiums, Skyfever return with their second EP Rear View Mirror, kicking off with the raucous lead single, Signs.
Last year saw the Irish rockers break through in a big way, with their music being selected for play by George Sephton at Anfield and by the Carolina Panthers to fill the 75,000 seater Bank of America Stadium in Charlotte, North Carolina.
Legendary rocker Alice Cooper is a fan, and last year he endorsed the band by not only playing their track, The Returning, to listeners of his worldwide-syndicated radio show, Nights with Alice Cooper, but also by personally sharing their track on social media and praising their talent. In fact, radio stations across the USA have recognised Skyfever and they have been played on stations from Philadelphia (WCLH) to Chicago (WZRD) to Nashville, Tennessee (Under the Gun Radio).
The UK has got behind Skyfever too, with Jim Gellatly (Amazing Radio) playing their music and the renowned Fred Perry Subculture website name-checking them alongside Otherkin, Heathers and Squarehead as 'Top 20 Dublin Bands to Watch'.
Skyfever's success hasn't happened by accident.
Skyfever, driven by guitarist Tyson Harding (more about the origin of that name later…), are hellbent on success and have the work ethic and mindset to go with it.
Get Out blaring over Anfield's speakers as Liverpool FC lined up in the tunnel? Tyson remembers Oasis using to advertise in football magazines and took a punt on a similar tactic. "I never expected George 'Voice of Anfield' Sephton to play our music but we went for it that's what happened!" says Tyson. "George was one of the first to believe in us and he now regularly playlists our music. Alice Cooper personally getting behind us and describing us as 'talented minions' was, believe it or not, a big coup too!"
"There's momentum at play here and we feel unstoppable," says Luke Lang, the man responsible for those big, foundation-shaking vocals. "We've all been through tough times and persevered, so this simultaneously feels like it's crept up on us and like it's been a long time coming."
Perseverance and winning are in guitarist Tyson Harding's blood. As the grandson of Olympic boxer Fred Tiedt, Tyson's sporting influences are plentiful.
"I got my competitive streak from my grandfather, for sure," says Tyson. "That's where my mindset comes from. I realised from an early age that you if you want to be the best at something, you have to work extra hard to attain it."
Although he applies that ethos of hard work and dedication to music, sport has continued to pervade Tyson's life in a way that makes it seem serendipitous. His uncle, Emile Tiedt, was Conor McGregor's boxing referee in his training camp for that record-smashing fight between McGregor and Floyd Mayweather. "Conor McGregor has made a huge impression on me," says Tyson. "Whatever about the flash persona; his unbreakable, stoic mindset has got him to where he is. His is a story of someone who had the courage to build, protect and chase his dream and enjoy the journey as well."
Skyfever are Luke Lang on vocals, Brian Clarke on guitar/sounds, Tyson Harding on guitar, Cau Marini on bass and Karl Hand on drums.
EP 'REAR VIEW MIRROR' & new single 'SIGNS' are out Friday, 23rd March 2018
TICKETS
€13 adv / €15 door
Advanced tickets available online from WAV Tickets or Lo-Call 1890 200 078 (1-7pm M-F)
– 50c per ticket service charge applies on phone, internet or creditcard bookings. Final ticket price may be higher from other outlets.
Strictly over 18′s, I.D. may be required.
AFTER THE GIG
Whelan's Indie Club w/ Late Bar from 10:30pm or check out the bands playing The Midnight Hour in the upstairs venue – Free Entry via front door until 10:30pm | Drinks Promos