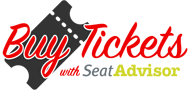 Aiken Promotions presents
RIVER MATTHEWS
plus support
^ Upstairs ^ 
Despite his youthful years, the music of River Matthews flows from a uniquely timeless place.
His distinctive voice, reminiscent of artists like Jeff Buckley and Sixto 'Sugarman' Rodriguez, creaks and rasps with wisdom and experience. His patient, personal blend of soul and folk effortlessly transcends eras and genres. Underlying his work is a poignancy and sincerity that places him – though he would be too modest to say so himself – directly in the lineage of some of his biggest inspirations. "Van Morrison, Bob Dylan, Nina Simone and more recently artists such as Amy Winehouse and Ben Howard… they all feel like honest artists to me," he says, "which is one of the reasons why I love them.
My own music doesn't feel right if I know I'm not being honest with myself about something". Born and raised in Woking, Surrey, River's initial forays into the world of music came early; at the age of 7, to be precise, when he began learning classical guitar. Not out of any special interest in classical music, but because his mum found a teacher that lived around the corner and that's what she taught. "I really enjoyed it," he says. "It felt like a pretty cool thing to be doing at the time. I only really lost interest in it a few years later when I was approaching my teens…"
By that time River was more interested in exploring his parallel musical education: the '60s and '70s pop his Mum and Dad played around the house and during family road trips, the likes of The Beach Boys, Cat Stevens, The Beatles, The Rolling Stones…"Whenever I hear 'Sloop John B' by The Beach Boys, I still think of Somerset, camping with my Mum, Dad and Sister," he reminisces. "My parents were very cool in the sense that they loved music but never pushed their tastes onto us. They just quietly encouraged us to follow our own musical instincts, but I think they were pretty happy when I started to do cover songs of the bands and musicians they loved."
Using an old forgotten steel-string guitar his mum had stashed in the wardrobe, and with the help of another local guitar teacher, River started to learn the styles and techniques his classical education hadn't covered. By the time he was 17 he had not only learned to play the hits from yesteryear, but also by then-current rock bands like Radiohead, Ocean Colour Scene and Oasis. Soon after, armed with this ever-expanding oeuvre, he formed a duo called 'The Cords' with a friend and began performing in local pubs.
Yet it would be another decade before River finally wrote something he was happy with — and even longer before he finally entered a recording studio. "I genuinely loved covering the Beatles and the Stones, Bob Dylan etc. It felt like there was no end of amazing music out there and I was really happy to be playing and singing it. But looking back, I was also scared – scared of putting my feelings down on paper, let alone singing about them to other people."
His songwriting breakthrough came via the emotional roller-coaster ride they call Love. His first recorded song, "Catherine," was written for a girl he'd fallen for. "One night we were due to meet, and it was the last chance to convince this girl that we could make something more of what we had. I started writing everything down that I wanted to say, so I wouldn't forget anything! An hour or so before I had to leave I thought I'd try and write a song for her. So I wrote this tune, picked her up, and she listened while I went through all the things I wanted to say. Then I played her the song in the front seat of the car!" The relationship was saved – for a while at least. River didn't write any more songs all the time they stayed together, but he did form a deeper relationship with music via working at The Park School, a Special Needs School in Woking, using music to help build self-esteem and confidence in the students. "The energy and care all the staff put into building the lives of the students is quite incredible. I can honestly say I owe a huge amount to that place, for so many different reasons."
A music studio was built to develop what River and his colleagues were doing with the students, and this in turn encouraged River's own music career. But although he would spend many a night there practicing songs, it was only when he finally broke up with his girlfriend at the time that his songwriting really started. "I felt pretty low emotionally" he admits. "I also felt massively frustrated that I'd been dreaming about songwriting for so long but had been too scared to do anything about it. That's when I started to write 'Over,' and decided that I just had to do it." The universe often has a way of sending gifts to those who approach their life with passion and positivity.
Soon after River had made a real decision to move his life forward then he met a fellow musician, songwriter and kindred spirit, Mike Needle, who introduced him to Jamie Scott, the singer, songwriter and producer who has worked with everyone from Michael Kiwanuka to One Direction, Ron Sexsmith to Jessie Ware.
Jamie invited River to play him his music. "I was pretty nervous," recalls River. "I only really had 'Catherine' and a bit of 'Over' and a few ideas I'd been working on. But he said he loved what I had, and my voice, and soon after offered to sign me to his label. He's now produced my debut EP Feels Like Morning and has been involved creatively along the way." The EP in question features "Catherine" and "Over" – two beautiful ballads capable of bringing giants to their knees – as well as the poetic "Stars", which was inspired by observing a clear night sky during an overnight stay outside of Inverness, and was written about his family.
The title track, the soaring, upbeat "Feels Like Morning" also started out as a slow song but took on a life and tempo of its own when he realized it was all about new beginnings; a perfect soundtrack for kickstarting a new career, you might say. As to further insights into his musical vision, River remains characteristically modest – and authentic. "I really don't have any set theories about how my music works," he concludes. "I just need it somehow to feel right to me, that's all. Nothing much more than that."
TICKETS
€13 available online from WAV Tickets or Lo-Call 1890 200 078 (1-7pm M-F)
– 50c per ticket service charge applies on phone, internet or creditcard bookings. Final ticket price may be higher from other outlets.
Strictly over 18′s, I.D. may be required
AFTER THE GIG
Whelan's Indie Club w/ Late Bar from 10:30pm or check out the bands playing The Midnight Hour in the upstairs venue – Free Entry via front door until 10:30pm | Drinks Promos