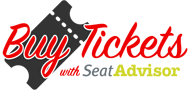 Aiken Promotions presents
PADDY HANNA
plus support
^ Upstairs ^
"On Frankly, I Mutate, he has mutated into something rather unique and incredibly interesting indeed." The Irish Times
"Inspired stuff" 8/10 – Hot Press
"As brilliantly distinctive as they come" **** Sunday Business Post
"Simply wonderful" 9/10 The Last Mixed Tape
"One of the most promising young songwriters in Ireland" – Stereogum
"Barnstorming" – NME
"Elegant, absorbing stuff" – Loud & Quiet
Paddy Hanna released his excellent new album Frankly I mutate in March. Paddy's career to date has not been conventional. A cult figure in the Dublin music scene, he has released numerous critically acclaimed singles before retreating inwards. But now an album bursting full of Hanna's morose charm and sardonic wit. Poetically, the studio where the album was recorded, Bow Lane, was knocked down a month after the album's completion. Job done in timely fashion. The album, produced by Daniel Fox of Girl Band is searingly honest but for those familiar with Hanna's previous singles, that will come as no surprise.
He recently spoke candidly to the NME about his mental health:
"I allude to mental illness in my work. It's considered by many to be a neurosis that spurs on creative work, however it is nothing but a crutch on my own creativity. My time in a depressive haze is spent in complete emptiness, weeks will go by, my beard will have grown out, my pen dried up. So when indeed I allude to mental illness it would usually be during a happy period where I can function. One of the most important days in my life came when I finally opened up about depression and was not met with jeers but rather acceptance and understanding"
Hanna's song writing has always has always sat somewhere between awkwardness and charm, that is something producer Daniel Fok wanted to convey through the production of the record. The key was to retain the anarchic nature of the songs while making them sound as they were always intended: rich and lavish. Ena Brennan (Tandem Felix) was integral in transitioning hummed melodies into the lush string sections that you seldom hear in DIY releases. The result is an album that recalls the likes of Jarvis Cocker and Scott Walker – dark humour and vulnerability –  accompanied by Phil Spector-like arrangements.
Previous single Bad Boys, an infectiously catchy song featuring a trumpet line recorded in just ten minutes, as Hanna explains "They charged by the hour and we wanted him in and out as quickly as possible." New single Toulouse The Kisser is upbeat and pulsating, highlighting Hanna's variety of vocal delivery as well as subject matter.
Paddy Hanna has an authenticity other musicians strive towards for years. That realness, that melancholy, that dry sense of humour are all in abundance on this album.
TICKETS
€13 available online from WAV Tickets or Lo-Call 1890 200 078 (1-7pm M-F)
– 50c per ticket service charge applies on phone, internet or creditcard bookings. Final ticket price may be higher from other outlets.
Strictly over 18′s, I.D. may be required.
AFTER THE GIG
Indie & Alternative Dance Party | Drinks Promos | 11pm til 3am or check out the bands playing The Midnight Hour in the upstairs venue – Free Entry via front door until 10:30pm.