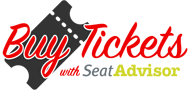 Whelan's Ones to Watch in association with HOP HOUSE 13 presents
SUMMER WATCH 2016
Main Venue, Upstairs Venue & Whelan's Bar
FRI 22nd, SAT 23rd & SUN 24th JUL
Whelan's Ones to Watch festival has expanded to include a summer festival, because lets face it, great new music can't wait until January.
We are continuing the crusade to champion brilliant new Irish music. For 3 days in Whelan's Main Venue, Whelan's Upstairs & Live from the Window in Whelan's Bar, July 22nd – 24th, we will play host to around 35 of the best and brightest emerging acts that we think you'll be hearing a lot more about in the coming months.
— — — — —
LINE UP
– FRI 22nd
Whelan's:
20:15-20:45 Young Earth
21:00-21:30 Ruth
21:45-22:15 Brass Phantoms
22:30-23:00 Mannix Flynn
23:15-23:45 Third Smoke
00:00-00:45 Le Boom
Whelan's Upstairs:
20:30-21:00 Reprisal
21:15-21:45 Sonnets & Sisters
22:00-22:30 Kevyn
22:45-23:15 Almost Ghosts
23:30-00:00 Tanjier
00:15-00:45 Hot Cops
Front Bar:
21:00-21:30 Accidents In The Workplace
22:00-22:30 Tribal Dance
– SAT 23rd
Whelan's:
20:15-20:45 I am Niamh
21:00-21:30 ETC
21:45-22:15 TBC
22:30-23:00 Oh Joy
Whelan's Upstairs:
20:30-21:00 Dreaming Of Jupiter
21:15-21:45 TBC
22:00-22:30 Shrug Life
22:45-23:15 Three Underneath
23:30-00:00 The Get Up
00:15-00:45 Anti-One
01:00-01:30 Cruiser
Front Bar:
21:00-21:30 The Clockworks
22:00-22:30 Bob Skeleton
– SUN 24th
Whelan's:
20:15-20:45 Aoife Leigh
21:00-21:30 Fields
21:45-22:15 Carron
22:30-23:00 Harbouring Oceans
Whelan's Upstairs:
20:30-21:00 Lauren Ní Chasaide
21:15-21:45 Gemma Bradley
22:00-22:30 James OR
22:45-23:15 Lemoncello**
23:30-00:00 Nile St James
Front Bar:
21:00-21:30 New Pope
22:00-22:30 Field Trip
*DUE TO CAPACITY RESTRICTIONS IN THE UPSTAIRS VENUE WE WILL STOP SELLING TICKETS ON THE DOOR AT MIDNIGHT.
IF YOU WANT TO SEE ANY ACTS PLAYING AFTER MIDNIGHT PLEASE COLLECT YOUR WRISTBAND BEFORE 11:30PM AND GET TO THE STAGE EARLY.
TICKETS
€5 per day or €10 for all 3 days – plus a free pint of HOP HOUSE 13!
Tickets available online from WAV Tickets or Lo-Call 1890 200 078 (1-8pm M-F, 4-8pm Sat)
– 50c per ticket service charge applies on phone, internet or creditcard bookings.
Strictly over 18′s, I.D. may be required