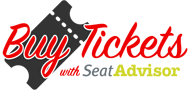 Whelanslive.com presents
in association with Hop House 13 & IMRO
ONES TO WATCH 2018
50+ Bands across 3 stages
THUR 18th, FRI 19th, SAT 20th & SUN 21st JAN
////////////
Whelan's Ones to Watch festival is back! Now in it's 8th year, we're continuing our quest to find the best emerging talent in the country, whilst also showcasing artists that have taken the next step and are planning releases in 2018.
The festival covers a wide range of music, from Folk, Indie, HipHop, Electronic, Experimental, Rock and more in between.
There'll be a free pint of Hop House 13 with every ticket purchased (#TopTip – Day tickets actually represent better value for money) – and we've also had a little help from IMRO and State.ie
————–
NEW ANNOUNCEMENTS
**
SAT 20th
Whelan's :
21:00-21:30 NO TIE FRIDAY
21:45-22:15 BODIES
22:30-23:00 ZAPHO
23:15-23:45 FOR FORESTERS
00:00-00:30 BRAND NEW FRIEND
00:45-01:15 GEMMA BRADLEY
Whelan's Upstairs :
20:45-21:15 FUTURE STOPS
21:30-22:00 VAN PANTHER
22:15-22:45 SWIMMERS JACKSON
23:00-23:30 THE FELONIES
23:45-00:15 SLOW RIOT*
00:30-01:00 ROE*
01:15-01:45 BRAIN DONATION*
Front Bar :
20:45-21:15 JOEY GAVIN**
21:30-22:00 BADHANDS
22:15-22:45 ALIEN SHE
23:00-23:30 SHY MASCOT**
SUN 21st
Whelan's :
20:15-20:45 RUTH MAC
21:00-21:30 TANJIER
21:45-22:15 AILIE.
22:30-23:00 SUB MOTION
23:15-23:45 SUN MAHSHENE
00.00-00.30 AKORA
Whelan's Upstairs :
20:30-21:00 MOON LOOKS ON
21:15-21:45 LOWLIGHT GATHERING
22:00-22:30 YOUNG EARTH
22:45-23:15 SUSIE BLUE
Front Bar :
21:45-22:15 PAINTED SKIES
22:30-23:00 SEAN OB**
MON 22nd – JUST ADDED
Whelan's Song Cycle presents
Whelan's :
20:35-20:55 JACK SPOKE**
21:00-21:20 DAN ELLIOT**
21:25-21:45 ELMORE**
21:50-22:10 BRIAN WHITTINGTON**
22:15-22:35 ROB BURCH**
22:40-23:00 AOIFE LEIGH**
23:05-23:25 GRAHAM MITCHELL**
// Line-up subject to change //
*DUE TO CAPACITY RESTRICTIONS IN THE UPSTAIRS VENUE WE WILL STOP SELLING TICKETS ON THE DOOR AT MIDNIGHT.
IF YOU WANT TO SEE ANY ACTS PLAYING AFTER MIDNIGHT PLEASE COLLECT YOUR WRISTBAND BEFORE 11:30PM AND GET TO THE STAGE EARLY.
TICKETS
€5 per day or €10 for all 4 days – plus a pint of Hop House 13!
Tickets available online from WAV Tickets or Lo-Call 1890 200 078 (1-7pm Mon-Fri)
– 50c per ticket service charge applies on phone, internet or creditcard bookings.
Strictly over 18's, I.D. may be required