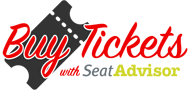 MICHAEL FRANTI
plus guest
>> OPIUM ROOMS <<
Michael Franti knows all about the power of music. He knows how it can inspire, uplift and make people want to dance or cry. He felt it firsthand recently when he heard the children's chorus at New York's PS22 elementary school singing "I'm Alive (Life Sounds Like)," the celebratory first single from Franti's tenth studio album, All People.
"It moved me to tears, to hear these kids singing, 'Everybody wants me to be who they want me to be.' That's who I wrote 'People' for. To let them know, your mission in life should be to be yourself and to embrace the diversity of others."
It's a rule the barefoot, 6-foot-6 San Francisco based singer-songwriter-guitarist and philanthropist has diligently followed over the past two decades, proactively creating and supporting numerous environmental, humanitarian and social causes. It explains the evolution of sound on All People , colossal dance beats and dizzying electronic effects taking the fore, as well as a lyrical sincerity that has always had Franti singing about what moves him most.
All People is the follow-up to Franti's wildly successful 2010 release, "The Sound of Sunshine", his highest charting album to date. Recorded primarily at his home with guitarist J Bowman, the two recorded some 35 songs before settling on the final track list for All People . For the first time, Franti reached out to collaborate with various writers and producers.
"It was like speed dating," Franti says. "You've got a limited amount of time to write the greatest song you've ever heard. But when it works, it's magic."
The chemistry is evident on collaborations with multi-platinum Australian producer/songwriter Adrian Newman, who co-wrote "Long Ride Home," "Closer To You," "Say Goodbye" and "I'm Alive (Life Sounds Like)", as well as with the seven-time Grammy-nominated Canadian production team The Matrix, who produced and co-wrote the tracks "11:59" and "On and On."
Sam Hollander, another collaborator who has worked with chart-topping acts like Train, One Direction and Katy Perry, came on for the songs "Wherever You Are" and "I Don't Wanna Go." Franti says, "He also comes from a similar musical experience as I do, growing up when rap, punk and reggae were merging. But he also really knows the pop realm."
Not that Franti has completely left behind the world of the 24-hour news cycle. His outrage can be heard on tracks like "11:59" and "Say Goodbye," which was inspired by the Trayvon Martin shooting. Instead, Franti has both widened his scope of the world and pulled in closer for his most intimate moments.
FRANTIBIO/2
Many of the love songs on All People are born from his relationship with his partner Sara. "These songs are about the power of unconditional love, born out of tough times. It's rare to find someone who accepts you being your own authentic self. In the past I didn't always give space for the broad spectrum of emotion, but this time I made an effort to write about everything I experience."
More than ever, the songwriter looked to his primary influences for inspiration, referencing the wide range of work by music icons like John Lennon, Bob Marley, Johnny Cash, Marvin Gaye and the Clash. Of the sound on All People Franti says, "My favorite artists were great at pop form. I don't think I've changed what I do. I just realized I can do it simpler and more direct."
Franti and his band Spearhead are known for the communal spirit they create with their extraordinary live shows. The singer regularly brings down the barrier between the performers on stage and the people in the audience; whether venturing into the crowd to slap hands or pulling fans up to dance, sing and play along with the band. He's a dynamic performer who effortlessly moves tens of thousands of people with his invocations. Watching him, you can't help but think about how much he delights in every moment.
From his beginnings in the post-punk band the Beatings and critically acclaimed hiphop group Disposable Heroes of Hiphoprisy (who toured with U2 and Public Enemy) Franti has remained a devoted defender of the underdog.
For a decade, Franti hosted the Power to the Peaceful free concerts in San Francisco, at first to support incarcerated political activist Mumia Abu Jamal, then as a platform to speak out against escalating violence around the globe. He's made several trips to hot spots in the Middle East to see war's human toll with his own eyes. In 2005, he made the film "I Know I'm Not Alone" about his travels through Iraq, Palestine and Israel.
"I made a commitment to myself years ago that I wouldn't just read about what was happening in the world," he says. "I needed to go and experience it."
It was on these trips that he realized people don't necessarily want to hear songs that bluntly address the ills of the world but rather songs that will offer them some escape from their difficulties.
"I wouldn't want to live in a society where anger is a force that gets things done," Franti says. "Some people react by throwing a trash can through a window. I'd rather go play music in a school, prison or war zone. Those are the ways I choose to affect change."
The same week his 2009 smash "Say Hey (I Love You)" broke, eventually selling over 2-million downloads, Franti's appendix ruptured and put him in the hospital close to death. It was another moment that changed his perspective on songwriting, leading to the triumphant tone of All People .
"I want to make music that is timeless," Franti says. "At this point in my life when I turn on the radio and hear my song it means a lot to me. When I was a kid I would go on these long drives with my family I and still remember the songs we would listen to in the car. It means I'm part of somebody's life passages. As an artist, I cherish those moments."
TICKETS
ON SALE FRI 17th June, 9AM: €28.60 available online from WAV Tickets [Lo-Call 1890 200 078] (50c per ticket service charge applies on phone, internet or creditcard bookings)
Strictly over 18′s, I.D. may be required.
AFTER THE GIG
Whelan's Indie Club w/ Late Bar from 10:30pm or check out the bands playing The Midnight Hour in the upstairs venue (FREE ENTRY, 12am).