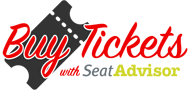 ON SALE FRI 12th OCT, 10AM
Whelanslive.com presents
MICAH P. HINSON
plus support
_ Main Venue _
NEW ALBUM 'WHEN I SHOOT AT YOU WITH ARROWS, I WILL SHOOT TO DESTROY YOU' OUT THROUGH FULL TIME HOBBY ON 26TH OCTOBER
Micah P. Hinson and the Musicians of the Apocalypse will release their new album 'When I Shoot At You With Arrows, I Will Shoot To Destroy You' through Full Time Hobby on 26th October. Recorded in 24 hours somewhere in East Texas, the new album is the follow-up to last year's universally-lauded 'Micah P. Hinson Presents the Holy Strangers' and will be available on CD, LP and as a download.
Following the release of first track 'Small Spaces' in the summer, Micah has now shared a new song taken from the upcoming album. Of the track he says: "I have no better way to say it – 'The Sleep of The Damned' is about a Society that is giving up and giving in to things they know little, to nothing, about- or moreover the Outcomes of Behaviors. The Song Lyrics masquearade in this concept of being stuck in the back of a car, with Bonnie holding the wheel, brandishing a pistol- we, in the back seat, are helpless, confused, willing to give in, willing to be an accomplice, but not actively responsible, yet that really is simply stating how dangerous it is to hand over the reins to things humans have never had to consider. In this Present Time, what are we giving up? And what are we gaining? Who will win? I don't think it'll be Humankind. We must keep control of our Minds and Souls- we must be aware of our Present Condition. We seem Lost, we seem Aloof- there is no sense of being Humble… We search for Joy, Love, Mercy, and Grace in all the wrong places. The Power is within us- not without us. As Bowie says, "We Can Be Heroes. Just For One Day." I Believe in Humanity. I Believe in the Power of The Human Soul. We can transcend Our Condition. We can transcend Life if we so choose".
"There is a cathedral in the town of Santiago de Compostela," explains Micah. "It is said to be the final resting place of St. James. Going back through history, pilgrims have been trekking to, and from, the cathedral for years, wanting to find peace, solace, and hope in their steps along the walk from France- into Spain- within the ancient Basque Country. Once inside the grand doors of this cathedral is a statue. A man named Master Mateo took it upon himself to carve it from stone in the 12th century. It is of St. James, surrounded by 24 musicians- seemingly trapped in stone of the ages- their ancient instruments in hand: some tuning, some looking, some simply sitting and waiting. They have been waiting patiently for over 800 years- waiting for St. James to lift his hands and begin to conduct them. They are The Musicians of The Apocalypse. They will bring Hell and Heaven to Earth. They will bring The Apocalypse."
'When I Shoot At You With Arrows, I Will Shoot To Destroy You' Track Listing:
1. I Am Looking For The Truth, Not A Knife In The Back
2. The Sleep Of The Damned
3. Fuck Your Wisdom
4. When I Shoot At You With Arrows, I Will Shoot To Destroy You
5. Small Spaces
6. My Blood Will Call Out To You From The Ground
7. The Skulls Of Christ
Anyone associated in any way with the story of Micah P. Hinson will surely know that there have been several times in his life where the idea of an Apocalypse has occurred- a death and rebirth- whether that was a severe back injury, a violent road accident, the temporary death of his arms, a love for drugs, a hate of drugs, time spent behind bars or within rooms containing mentally-challenged people, time spent behind closed doors with bizarre characters of all shapes and sizes. The possibilities are endless. In looking back, one could easily say that without these certain deaths, there would certainly be no rebirths.
With this, back in his home state of Texas, he began reaching out to the musicians that had played an important role in his musical upbringing- the people that had shown him a new way to think, a new way to play, a new way to master life and death. Luckily, he was able to draw many of these people together in an undisclosed location in East Texas the beginning of April 2018. Gathering together, he and the musicians spent a few frantic days going over the songs Micah had written in just a matter of weeks- looking at different ways to approach each song- which instruments?- what feel?- piecing together a puzzle without seeing the picture.
Miraculously, within one day- one 24 hour period- these tireless musicians, with Micah at the helm, recorded all the songs, instruments and tracks that would make up 'When I Shoot At You With Arrows, I Will Shoot To Destroy You'. In a beautiful move, all the Texas musicians decided wholeheartedly that they too, just like the musicians carved into stone several thousand miles away, would go unnamed- letting their instruments speak volumes, without having their earthly names attached to such a piece.
There are many in this world that do not believe in The Apocalypse. There are many in this world that do believe in The Apocalypse. Yet, even with this, many would easily agree that life is made up of many starts and stops, many deaths, many rebirths- physically and spiritually. It is the inevitable way of the human condition.
Without beginnings there would be no end. With no ending there would be no beginnings.
This is Micah P. Hinson finding a new beginning.
Photo credit: Ashley Bryn Gregory Hinson
TICKETS
ON SALE FRI 12th OCT, 10AM: €20 available online from WAV Tickets or Lo-Call 1890 200 078 (1-7pm M-F)
– 50c per ticket service charge applies on phone, internet or creditcard bookings. Final ticket price may be higher from other outlets.
Strictly over 18′s, I.D. may be required
AFTER THE GIG
Whelan's Indie Club w/ Late Bar from 10:30pm or check out the bands playing The Midnight Hour in the upstairs venue – Free Entry via front door until 10:30pm | Drinks Promos