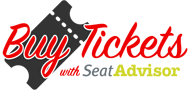 Aiken Promotions presents
THE LOW ANTHEM
plus support
_ Main Venue _
THE LOW ANTHEM OPEN THE DOORS TO EYELAND – RELEASED ON WASHINGTON SQUARE RECORDS ON JUNE 17TH
ACCLAIMED PROVIDENCE, RI-BASED BAND RETURN AFTER FIVE YEARS WITH DARING NEW COLLECTION OF VISIONARY FUTURE FOLK
Washington Square Music's The Low Anthem has announced details of their long awaited new album. EYELAND will be available for pre-order beginning May 20th before arriving in stores and online retailers everywhere on June 17th. EYELAND marks the Low Anthem's fourth full-length recording and first new music since 2011's SMART FLESH.
An unprecedented collection of multi-dimensional future folk crafted with true vision and emotional depth, EYELAND follows an extraordinary five-year journey for The Low Anthem. What began as a "vague and rather abstract" short story by co-founder/singer/guitarist Ben Knox Miller became real life as Low Anthem immersed themselves in the creation of their own Eyeland Studios, developing Providence's once obsolete Columbus Theatre into an innovative recording space and live concert venue. EYELAND proves a prism of the album's inner themes, refracting Miller and co-founding drummer/multi-instrumentalist Jeff Prystowsky's sonic escapades into a full-blown Möbius strip of music and meaning. Low Anthem's lofty aspirations and creative capriciousness resonate throughout songs like "Her Little Cosmos," "The Pepsi Moon" and "Behind The Airport Mirror," their elegiac arrangements and lyrical frankness marked by shimmering ambience and a hauntingly defiant tension. Psychedelic in the truest sense of that overused word, EYELAND is a perspective-shifting musical experience at once elliptical and intangible yet still precise and powerfully personal.
Having spent the better part of the decade in their own hermetically sealed universe, The Low Anthem will introduce the world to EYELAND via a world tour, their first in four years.
The Low Anthem toured the world in support of 2011's extaordinary SMART FLESH before returning to Providence to begin searching for a unique new studio space. Their quixotic quest ultimately led to The Columbus, a local theatre built in 1926 as a vaudeville house and shuttered since 2009, "OPENING SOON" promised on the marquee. A large vacant room designed for maximum acoustics, The Columbus offered everything The Low Anthem was looking for – an ideal studio space to begin recording their next album as well as a concert hall unlike any other in the Providence area. Dubbing their new studio as the true life "Eyeland," the duo immediately set about exploring its sonic capabilities, "experimenting with every bizarre phenomenon of sound we could find," says Miller. "We just ran around the building with 300 feet of snake, trying to see what we could record."
Eyeland proved a true beehive of industry as artists and bands from Rhode Island and beyond all approached Low Anthem to play live or cut tracks at the increasingly in-demand facility. EYELAND, the album, "was kept warm," says Miller, "incubated," as he and Prystowsky produced and recorded over 30 different acts.
Miller and Prystowsky eventually burrowed their own work, ably assisted by current Low Anthem musicians Florence Wallis and Bryan Minto as well as such first generation members as Jocie Adams, Mike Irwin, Tyler Osborne, and Andy Davis. The four-year process saw the duo pushing their creativity to its threshold by toying with perspective, speed controls, aggressive editing, and progressively more outré approaches. EYELAND's risky songcraft and sonic experimentalism truly came into focus with the involvement of Providence's renowned Trinity Repertory Company, which in 2014 invited The Low Anthem to create a new work for their stage. EYELAND was reverse engineered to fit a detailed but still abstract storyline, conjuring a fantastical dreamscape "where the world is a trick of the eye," says Prystowsky.
"It's hard to detail the narrative without giving away the surprise ending," Miller says. "The album exists in the dreamt reality of a few children who experience a traumatic break from innocence when an air hockey table catches fire and burns down one of their houses. The valley that they live in turns into a nightmare of paranoia and then there's a battle to regain control over their consciousness."
Widely regarded among the US's most influential non-profit regional theatres, Trinity Rep will premiere its stage version of EYELAND in 2017. The production – created in collaboration with Providence-based concert director/filmmaker Peter Glantz (OK Go, Wilco, Lavender Diamond, Lightning Bolt) – promises to be as innovative as its sibling album, less traditional musical theatre than what Miller describes as "a large scale sound installation with professional actors and us as the pit band."
* * * * *
Ben Knox Miller and Jeff Prystowsky united as The Low Anthem in 2007, best friends constructing something altogether new from old musical traditions. The band's artistic range and ardent passion for exploration came to the fore with 2008's breakthrough second album, OH MY GOD, CHARLIE DARWIN (self-released and then reissued a year later to worldwide acclaim by the estimable Nonesuch label). SMART FLESH followed in 2011, earning further international applause for The Low Anthem's remarkable adventurousness as both artists and producers. "The kind of album that demands to be listened to," lauded Paste, "the kind of album you put on when you really want to hear something…one that's full of echoes, hushed vocals and stripped-down beauty." "[SMART FLESH]" has the kind of stylistic and atmospheric unity that reminds one of what albums can offer that no other format can match," wrote The Independent's Andy Gill while Rolling Stone's David Fricke raved, "The Low Anthem render the ghosts and damaged souls in these songs with delicate… It's as if the Band stripped their prairie-gothic majesty down to Tom Waits' early barfly essentials." "Joyous, pensive, cathartic and hymnal in equal measure," summed up CLASH, "this is the human condition set to music."
TICKETS
€21 available online from WAV Tickets or Lo-Call 1890 200 078 (1-8pm M-F, 4-8pm Sat)
– 50c per ticket service charge applies on phone, internet or creditcard bookings. Final ticket price may be higher from other outlets.
Strictly over 18's, I.D. may be required.
AFTER THE GIG
Whelan's Silent Disco from 10:30pm – 2 DJs, just pick the one you like best [Free Entry] plus Late Bar.