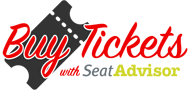 LOUD MOTIVE
plus support
^ Upstairs ^
Loud Motives keyboard player Eli Dapson explains, "My goal in Loud Motive is to reach people who love good music. Whether they see us live or hear our recordings, I would like people to wake up in the morning with our music in their heads and it making them feel good"
This insanely creative groups music indeed puts a spring in your step and is reminiscent of the golden age of conscious Hip Hop conjuring up images of block parties and of a sound fresh and new. Delivered with the sensitivity of Jazz and the passion of Gospel, backed by stellar rhythms, played by musicians possessing a natural feel for the groove Loud Motives debut E.P "We Just Got here" does all this but still adds a 21st century upgrade in message and incoming musical inspiration, the results are in a class above all the rest!
The five main participants in Loud Motive are Marvel Mav, Danny Duho, Eli Dapson, Kev Fitzgerald and Paddy Tunga. All have different musical backgrounds and influences from Church Gospel to Heavy Metal and everything in between yet somehow they manage to put these disparate influences through a Hip Hop filter and come out with something totally unique. Loud Motive are joined on their debut E.P. by the very talented mr G Frequency (Goontrax, Domination Records) providing some classic Hip Hop turntabilsm and Ghaliah Conroy lending her soulful vocals to the proceedings.
From the comical opening foray of "Intro" (reminiscent of classic Dela Soul skits) to the positive upbeat determination in the likes of "Muhammad Ali" all the way to the melancholic female sung chorus in "Minutes", they then handle the thought provoking Hip Hop of "To Die For" like the great Hip Hop groups of the 90s whilst with the likes of "Pablo" take the genre to new heights all immersed in a lucious dubstep shimmer.
Over the years, Loud Motives members have worked alongside a wide array of International musicians including Lil Wayne, Hoodie Allen, The Original Rudeboys and Kevin Fitzgerald the only white guy in the band has even rapped with The Wu Tang Clan! This E.P. sees them work alongside Loop Studios resident producer Gareth Desmond who has worked with Eric Riko (Tupac Shakur, Jurassic 5), Dr Das (Asian Dub Foundation), Tim Bran (Dreadzone) and John 'Rabbit' Bundrick (Bob Marley, The Who)
"We Just Got Here" is despite the band members young ages (all are in their early twenties) a mature declaration of their intuition and flair for grasping the original ethos of Hip Hop whilst taking it into the multi-cultural zeitgeist of modern times. And the big surprise…it all comes from Dublin, Ireland!
TICKETS
€10 available online from WAV Tickets or Lo-Call 1890 200 078 (1-8pm M-F, 4-8pm Sat)
– 50c per ticket service charge applies on phone, internet or creditcard bookings. Final ticket price may be higher from other outlets.
Strictly over 18′s, I.D. may be required.
AFTER THE GIG
Indie & Alternative Dance Party | Drinks Promos | 11pm til 3am or check out the bands playing The Midnight Hour in the upstairs venue – Free Entry via front door until 10:30pm