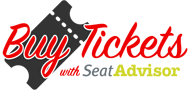 ON SALE FRI 22nd FEB, 10AM
Aiken Promotions presents
LESS THAN JAKE
plus support
BUSTER SHUFFLE
_ Main Venue _
Aiken Promotions proudly presents Less Than Jake and special guests Buster Shuffle, National Tour 2019 making a step off at Cork, Belfast and ending in an intimate performance in Dublin from 21st – 23rd May. Tickets €25.00 inclusive of booking fee, on sale Friday 10AM.
That's a legitimate question for someone who has been out of touch with the independent or punk music scene for the last quarter of a century. To some, the name may bring you back to a movie soundtrack or a video game; others are transported to a sweaty day on the Vans Warped Tour. One thing that cannot be argued is that if you have experienced Less Than Jake live, it is something that you will never forget.
Formed in Gainesville, FL in 1992 by drummer Vinnie Fiorello and lead vocalist/guitarist Chris DeMakes, the band knew in its formative years their live show would be what set them apart from their contemporaries. Later joined by vocalist/bassist Roger Lima and trombonist Buddy Schaub, the band set off on tour and haven't slowed down much at all, other than to have saxophonist J.R. Wasilewski join their ranks in 2000. Now with the same line-up for well over seventeen of their twenty five years, they have become one of the most consistent and entertaining live acts in or out of punk rock.
With their ten full length releases, numerous EP's, 7″ singles and compilations, the band has quietly sold over two million records worldwide, with little support from radio and television outlets. They have been self-managed for the last five years and have shown no signs of slowing down its break neck touring schedule. To quote an industry insider, "while their contemporaries crowds have diminished, Less Than Jake's draw has seemingly gotten larger." If asked how this was accomplished, the band members shrug and respond, "we never stopped touring or trying to be an active band."
Continuing to play over 150 dates a year while also writing and recording new material has kept the band fresh in a time when "ska" has become something of a four letter word. The list of acts they have supported is staggering (Bon Jovi, Linkin Park, Snoop Dogg) while the list of bands that have supported them makes even the most hardened music industry veteran do a double take (Fall Out Boy, Paramore, Yellowcard). All the while the band has held firm to its punk rock roots and have managed to live through many musical trends simply by just being Less Than Jake.
With well over 300 releases on various labels under their belt, most would think their legacy was intact. But the status quo has never interested Less Than Jake. They continue to write and perform new material and have no thoughts of letting up. With the energy and exuberance of a band half its age and the determination of savvy veterans, there is seemingly no end point to this enduring and entertaining band.
Ticket information, tickets are on sale this Friday at 10AM
— — — — —
BUSTER SHUFFLE
https://bustershufflemusic.com/
'Take my word for it, they're rocking' THE SUN
'Inspired arrangements and effective songs One to watch (four stars)' UNCUT
'You'll enjoy this knees-up bar-room stomp' THE GUARDIAN
'An eclectic line-up' TIMEOUT
'A verve and feel for 2-tone foundations laid by early Specials' THE DAILY MIRROR
'Piano-bashing Cockney mayhem' THE TIMES
TICKETS
ON SALE FRI 22nd FEB, 10AM: €25 available online from WAV Tickets or Lo-Call 1890 200 078 (1-7pm M-F)
– 50c per ticket service charge applies on phone, internet or credit card bookings. Final ticket price may be higher from other outlets.
Strictly over 18's, I.D. may be required.
AFTER THE GIG
Indie & Alternative Dance Party | Drinks Promos | 11pm til 3am or check out the bands playing The Midnight Hour in the upstairs venue – Free Entry via front door until 10:30pm.