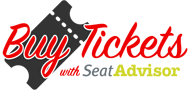 Aiken Promotions presents
LAURA CANTRELL
plus support
J. COWHIE
_ Main Venue _ 
Tickets priced €25 (incl booking) on sale Monday Feb 27th @ 9am www.ticketmaster.ie www.whelanslive.com
Over the past 16 years, Laura Cantrell has been a familiar presence on the U.K. music scene. The Nashville-born, New York-based artist has developed a loyal audience through consistent touring, and numerous radio interviews and sessions for BBC Radio 1, 2, 3, 4 and 6 Music, most notably with Bob Harris and the late John Peel, who famously championed her debut album, Not The Tremblin' Kind, and described it as, "My favourite album of the last ten years and possibly my life"
Her new release, Laura Cantrell At The BBC compiles the best of her UK radio performances from 2000-2005, including several previously unreleased songs, and traces the arc of Cantrell's rise as an Americana artist on the airwaves of the venerable British Broadcasting Corporation.
In 2000, Laura Cantrell released her debut album, Not The Tremblin' Kind on Shoeshine/Spit and Polish, an indie label based in Glasgow. This album will be re-released in April and on vinyl for the first time. Laura will tour the UK in May with dates as follows:
Shoeshine's founder, Francis Macdonald (a member of popular Scottish band Teenage Fanclub), had contacted Cantrell after hearing a four-song demo recording passed along by a mutual friend in the U.S.
At the time, Cantrell was a young singer with growing stature in New York's underground Americana scene and a widely known country music radio program, "The Radio Thrift Shop" heard weekly on landmark freeform station WFMU. Francis remembers, "When I heard those initial four recordings by Laura my jaw hit the floor. I called her to say, 'These aren't demos, Laura, it's the start of an album and if you finish it I want to release it!'"
"I left college knowing I wanted to work with music and radio, and I went after it any way I could, funding my band and my radio program with a full time job." Cantrell continues, "I landed on Wall Street randomly, looking for a job and soon discovered that working in the financial services business afforded a little extra money for creative projects. Pursuing my craft without having to make money from it let me be free in my creative choices. Not many female country singers in the 1990s were writing songs about the singers of an earlier generation like Bonnie Owens or Molly O'Day. But I didn't have a record deal or the next gig riding on it, so I did as I pleased and took my time, playing the old music on the radio and contemplating it in my own songs and shows."
It hadn't yet crossed Cantrell's mind that there was an audience for her music beyond the local "alt country" scene in the U.S. "When Francis approached me about releasing my music in the U.K., I hadn't thought a lot about putting a record out and touring outside the U.S., my attention was really more local. But Shoeshine's offer presented a great opportunity, and if my music didn't catch on, I would at least get to travel to Scotland, where I'd not been before."
A modest release and a few gigs in Scotland could have been the beginning and end of the story. But Cantrell hadn't appreciated the impact and exposure of the BBC and support for Not The Tremblin' Kind built both regionally on Radio Scotland, and nationally through the programmes hosted by John Peel, Bob Harris, Andy Kershaw, Gideon Coe and Rob da Bank, Cantrell found herself celebrated by the best radio minds and voices in the U.K. "I'd been smitten with radio in my childhood – my dad would set the transistor radio on my nightstand until I fell asleep. I'd listened to the famous country station WSM, home of the Grand Ole Opry, and landed in college at Columbia University's well regarded college station, WKCR. Within just a few months of Tremblin' Kind's release, my music was getting exposure on some of the U.K.'s best, most revered programs".
Laura Cantrell At The BBC features performances recorded at the BBC's famous Maida Vale Studios, Broadcasting House in London and the more informal setting of "Peel Acres," John Peel's home studio in rural Suffolk. "Going back through all the performances, I remembered how intimidating it was walking into Maida Vale with its gorgeous rooms for orchestras and plaques of The Beatles on the wall."
Song selections range from fan favorites of Cantrell's catalogue like "The Whiskey Makes You Sweeter" and "Bees" to covers like contemporary songwriter Cheri Knight's "All Blue," country rarities like "Rain Boy," and standards such as "Legend In My Time". Cantrell adds, "As we put this album together, I appreciated anew what great experiences these sessions were and how they helped me mature as an artist."
Some of Cantrell's favorite performances in this collection come from her visits to "Peel Acres." Cantrell recounts, "I had known the name 'John Peel' and saw the Peel Sessions discs in the record library at WFMU and had even tried to tune in his world service program on the short wave. But I never imagined that my music would attract his attention. I hadn't known how wide ranging his taste really was and or that he'd spent time in Texas in the early 1960s and heard a lot of American country music. It blew my mind the first time someone told me they heard one of my songs on his show, and I was astounded when he asked me to do a Peel session. By the time we were invited to play at Peel Acres, I'd started to settle into the idea that he was a supporter, but it still took me a while to not be awkward and strange around him!"
Cantrell ultimately was invited to do five Peel Sessions, two recorded at Maida Vale and three broadcast live from "Peel Acres". All of those sessions are represented on this collection. "Being asked to play at Peel Acres was a real honor, and very fun. It was like going to a dinner party out in the country where there happens to be a national radio broadcast taking place. Peel set the tone, it was free spirited and fun loving. Peel's producers, engineers and staff were all treated as family; we fell right in and enjoyed his wife Sheila's hospitality. John had such a sense of humor and ease that just naturally conveyed over the radio airwaves. One of my favorite moments in this album is John's reaction to a Don Gibson song, 'Legend In My Time,' we'd played him as a surprise, with Peel recounting how it reminded him of his early days in Texas.
In 2006, after releasing three albums in five years of consistent touring to build her U.K. audience, Cantrell shifted focus to care for her newborn daughter. "I knew when Bella was born that my ability to travel was going to change. Many things in the industry were different – Peel had passed, the music business was going through a major disruption, my personal life was changing. I wasn't sure there would still be an audience for me in the U.K. when I was ready to return. When we released my Kitty Wells Dresses album, I was so relieved to see the base of people we'd reached from all that hard work in the early 2000s was intact."
Since the birth of her daughter, Cantrell has released two critically acclaimed albums – 2011's Kitty Wells Dresses and 2014's No Way There From Here. With Laura Cantrell At The BBC, she's celebrating her own early years, concluding "I really treasure those five years of intense travel and engagement with the U.K. audience, and I still feel a debt to the BBC for the platform it gave me to reach that audience and grow as an artist."
Laura Cantrell At The BBC – Song by Song
Wait – BBC Radio 1 – John Peel
Written by Jay Sherman-Godfrey and recorded for our Where The Roses Bloom Again album. We recorded this at Peel Acres with my touring band: Jon Graboff, Francis Macdonald, Zac Ware (now playing with The Proclaimers) and Simon Cottrell.
Rain Boy – BBC Radio 1 – John Peel
Written by Bruce Brakefield, this is an obscure country song from Memphis in the 1950s. I picked this up off a compilation when I was in college and had been performing it since. I always loved the simplicity of this song and how it really conveys a mood, and Zac and Simon and the boys played it beautifully.
Old Downtown – BBC 6Music – Gideon Coe
I wrote this song about my home town of Nashville, TN. This was one of the few times I performed on the radio entirely solo, but seemed appropriate since this song is personal to me.
Mountain Fern – BBC Radio 2 – Bob Harris Country
This is a song I wrote about a singer in the 1940s, Molly O'Day, and we recorded for When The Roses Bloom Again. This performance was with Jon Graboff and Jay Sherman-Godfrey, both of whom played on the original recording. Bob Harris' style reminds me of our best Public Radio in the U.S. – he's a great conversationalist and a great listener and that voice!
Hong Kong Blues – BBC Radio 1 – John Peel
This is an old Hoagy Carmichael song recorded at Maida Vale with Jon Graboff, Jay Sherman-Godfrey, bassist Paul Sandy and fiddler Ivor. My dad was a great Hoagy fan and I heard a lot of his music in my childhood, it was fun to try out one of his songs for this session.
Khaki & Corduroy – BBC Radio 2 – Bob Harris Country
Khaki is from my "Humming By The Flowered Vine" album, and we tried a moodier approach to some of these songs. Jeremy Chatzky and Mark Spencer from my New York-based band were accompanying me.
All Blue – BBC Radio 1 – Onemusic with Rob da Bank
This song was written by Cheri Knight of the Blood Oranges, a very well regarded Americana artist in the U.S. We had considered recording it for the Humming record. This performance and Bees were recorded at Maida Vale, my third visit there.
Bees – BBC Radio 1 – Onemusic with Rob da Bank
I wrote this song as an elegy for my good friend Zeke Manners, the old hillbilly vaudevillian who I'd befriended in Hollywood. He died in his late 80s in the year or so before we made the Humming album. By the time we did this performance for One Music, Peel had also passed for almost a year. It seemed like an elegy for him too. The playing is by Jeremy Chatzky on bass, Mark Spencer on Weisenborn guitar and Jimmy Ryan on Mandolin.
Christmas Letter Home – BBC Radio 1 – John Peel
This song was written by my friend Tom Adelman of New York city band The Oswalds who had released a Christmas cassette in the late 1980s. I had always loved the melody and the melodrama of it. This was my second session at Maida Vale for John Peel, in 2002.
New Year's Resolution, Oh So Many Years, and I Lost You But I Found Country Music –
BBC Radio 1 – John Peel
We made a trip to Peel Acres Christmas of 2003, and used three tracks from that visit. A Peel Christmas show was a festive thing indeed, with caroling and bell ringing and figgy pudding and his home in East Anglia lit up. The first song was an original I'd worked on for a year or so and set around New Years. The second song, Oh So Many Years, was from my Roses album and guitarist Jon Graboff and I inserted a bit of the traditional Christmas tune Good King Wenceslas in the instrumental interlude. Finally, we had great fun appearing on this show with Scottish band Ballboy. Gordon McIntyre had written this lovely song, "I Lost You (But I Found Country Music)" and asked me to join him. It is a tender slip of a song and became one that people would ask about and request at shows.
The Whiskey Makes You Sweeter – BBC Radio 1 – John Peel
The next two performances were from my first trip to Peel Acres in early 2001. We were unable to locate actual archived versions of these songs but had an "off air" recording from a fan that I'd kept. This song was a favorite of Peel's and probably my favorite song from my first album, written by my friend Amy Allison. It was very special to play it with my New York band of Jon Graboff, Jeremy Chatzky and Jay Sherman-Godfrey plus Francis Macdonald on drums.
Legend In My Time – BBC Radio 1 – John Peel
For this trip to Peel Acres, we were determined to do a cover that Peel would enjoy. My friend Lindsay Hutton had heard Peel conjecture that we might do "Legend In My Time," a Don Gibson country tune from the early 1960s. So we learned it and surprised him with it at the end of our time at his home. His response is included here and it is my favorite part of this album in that it shows the natural rapport Peel had with both the musicians on his program and also with his listeners. He was a natural radio man, no doubt. After Peel's passing, we were asked to perform at the first Peel Days anniversary concert in 2005 and we performed this song again.
When The Roses Bloom Again – BBC Radio 1 – John Peel
This was from my very first Peel Session, recorded at Maida Vale studio in the spring of 2000. We'd had a gig far away the night before, got lost on the way to the studio and were a bit late. The Radio Sweethearts were accompanying me but had to leave after 3 songs for their own gig that evening. I did a couple of songs on my own including "Roses," which I'd learned from the Sally Timms album "Cowboy Sally." I didn't realize that it was a song intended for the Billy Bragg/Wilco Woody Guthrie project "Mermaid Avenue" but then scrapped as Woody didn't actually write it. Eventually, I found the grandson of the original songwriter, Gus Edwards in New York. But as of this performance, I was still just learning the song and appreciating its timeless feel. It seemed very likely it could be a British or Scottish soldier and his lady having their parting moment, "as she pins a rose upon his coat of blue." As Peel introduces the song on the actual program, he doesn't know that the band won't be joining me, so he attributes it to "Laura and the boys."
— — — — —
J. COWHIE
https://jcowhie.bandcamp.com/album/veil
TICKETS
€25 available online from WAV Tickets or Lo-Call 1890 200 078 (1-8pm M-F, 4-8pm Sat)
– 50c per ticket service charge applies on phone, internet or credit card bookings. Final ticket price may be higher from other outlets.
Strictly over 18′s, I.D. may be required
AFTER THE GIG
Whelan's Silent Disco, now every Mon, Tue & Wed from 11pm – 2 DJs, just pick the one you like best [Free Entry] plus Late Bar.