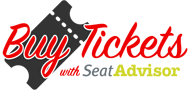 MCD.ie presents,
JOHN SMITH
plus support
_ Main Venue _
Other than the name, there is nothing commonplace about John Smith – as a listen to his singular songs will swiftly tell you.
His new album "Headlong" reveals a rare and remarkable talent as a virtuoso guitarist, nuanced songwriter, soulful vocalist and consummate performer.
It's the fifth album in a hard-working, under-the-radar career that has earned the Devon-born Smith a dedicated following and along the way has secured the respect and admiration of his peers. The late John Renbourn (to whose memory "Headlong" is dedicated) called him "the future of folk music", and Smith has opened shows for artists as diverse as Iron and Wine, John Martyn, Tinariwen and Gil Scott-Heron. He has also played on sessions for Joan Baez, Cara Dillon and Joe Henry among others, with David Gray and Lisa Hannigan both recruiting him to play lead guitar in their bands.
In every case it's the potency of his own music that has earned him such recognition, via a series of solo albums that includes "The Fox and the Monk" (2006), "Map Or Direction" (2009), "Eavesdropping" (2011), "Great Lakes" (2013) and now "Headlong". All have been self-released, a principle he regards as an important component of his artistic integrity.
"I don't think any label would work as hard at the job as I do," he explains. "I wasn't going to sign a record deal unless it feels right – and it never has. Putting them out myself is more rewarding. When somebody buys my record after a gig, it feels like a completely honest transaction."
Not by chance is it that John's new record comes bearing a title implying impulsive, breakneck motion- written as it was, across various touring stints playing guitar for the likes of Lianne La Havas and Hannigan (who fittingly lends a co-write here on 'Coming Home'), across the U.S.. Having wound up his own successful 2 year stint touring "Great Lakes" round the UK & across Europe (taking in sold out shows at Union Chapel and The Purcell Rooms), in early 2016 John was finally afforded a chance to come off the road, settle in one place for a while. An opportunity which Smith elected to decline; "When I finished touring "Great Lakes" I felt like I had time on my hands, and I thought rather than go home and try to write where it just didn't feel natural, I wanted to keep on touring. It felt right".
And so- in stark contrast to the agonising 24 month period of writer's block which frustrated the arrival of "Great Lakes" – the songs that would eventually become "Headlong" came together at nimble pace, during woodshedding in the isolated lulls afforded to touring musicians.
Many of the songs here are inspired by John's wife and newborn baby- together they form a magnetic north of sorts for "Headlong". His wife is the source of the redemptive, unconditional love to which 'Save My Life' is indebted – she's also the 'Joanna' of the track that bears the same title, spurring Smith through the humdrum niggles which invariably pepper lengthy stints on the road, from clearance issues on the Oregon country border to inter-band squabbles. Yet for all that "Headlong" is informed in part by separation, it is also an album full of hope and trembling promise for the future. "Open the door into my time," John sings on the joyously surging "Threshold", inspired by the rite of passage of becoming a father for the first time.
"Headlong" also bears the indelible loss of John's close friend & collaborator, John Renbourn. The death of the Pentangle legend took a particularly strong toll; "His death really hit me hard" says Smith; "he was so much more to me than someone I'd played with, and who had encouraged me. He was a friend as well, so I wanted to reference him on this album- that's why I've dedicated it to his memory".
Renbourn's presence is particularly palpable in Smith's equally sparing and striking electric guitar work, which weaves through "Headlong", marking a break of sorts from the lush string orchestration that characterised 'Great Lakes". "I learnt a lot about guitars on those big U.S. tours" says John, "Finding the best tone, getting a big guitar sound for a big room. Bringing that back to my studio, and playing that kind of electric guitar on my songs, felt really good." And so the remit for John and producer Sam Lakeman (brother of Seth & Sean) – when they eventually repaired to Lakeman's Somerset studios – became aligning the glistening Petty and Clapton guitar lines of which Smith was so in awe, with the sparse, paired-back world inhabited by "Headlong".
The success of this distillation is borne out in spades- particularly on the freewheeling outro to 'Joanna', galvanised by sparing blasts of Smith's telecaster & the silken backing vocals of Cara Dillon (who also lends vocals to John's homage to belt-tightening, 'Living In Disgrace'). John and Lakeman's labours were smoothed by the easy creative shorthand the two friends enjoy; "We'd been talking about doing something together for about ten years. We're really direct with each other, but it actually makes for a friendly working relationship. If we disagree, we can have a raging argument about it, but 5 minutes later we'll be recording again and everything's fine. For Headlong I really wanted someone who could challenge me, dare me to chop out that part of a song, or add in an extra chorus over there."
Yet it's always subtle and nuanced, and it's this innate understanding that less can often be more that has made Smith an in-demand lead guitarist among other artists. "It's tempting to hose down a track with lashings of Stratocaster," he admits. "But if it drains from the life of the song, you have to rein back. It's a case of knowing when to turn it up, when to turn it down and when to get rid of it. You have to be led by whatever serves the song."
Like many of his generation, his musical education came via an unusually fine parental album collection. "My dad was one of the few hundred who bought Nick Drake's "Five Leaves Left". He gave me that and Jansch and Renbourn's "Bert and John" when I was about 16 and I was off," he recalls. "Then I worked through his Paul Simon and Jackson Browne albums and I've always listened to great electric guitar players like Clapton and Mark Knopfler, too."
His early experiences of playing live came not, as one might have expected, from folk clubs but in the pubs of Liverpool, where he went to college. "Working against the noise of Saturday night, I knew I was getting somewhere when people stopped and listened," he recalls.
The rough-and-tumble of those early performances perhaps explains the powerful, gravel-in-honey singing voice that critics have compared to the likes of John Martyn and Ray Lamontagne. "I've never tried to sound like anyone else, it's just how it comes out," he explains. "There's a drive to keep looking for the sound in your head and the most satisfying way to express that is through the guitar and a song. When the two come together it feels natural."
As for the commonplace name, which he reportedly shares with an estimated 12,000 people in Britain and a further 45,000 Americans, he admits that he toyed with changing it to something more eye-catching. "But at the point where it started to matter, it was too late," he laughs. "I'd sold all my CDs on tour and then Janis Long played me on the radio. I heard her say 'that was John Smith' live on air and so that was that."
In any case, it's his real name and when the music is as uncommonly memorable as "Headlong" there is really no need to try to grab attention in more artificial ways. And John Smith's songs are ear-worms that once heard you are unlikely ever to forget.
TICKETS
ON SALE WED 31st JAN, 10AM: €20 available online from WAV Tickets or Lo-Call 1890 200 078 (1-7pm M-F)
– 50c per ticket service charge applies on phone, internet or creditcard bookings. Final ticket price may be higher from other outlets.
Strictly over 18′s, I.D. may be required
AFTER THE GIG
Whelan's Indie DJ in the bar and Sonntags [Disco/House/Funk] upstairs from 11pm til late (Free Entry).