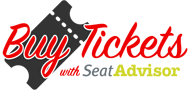 JOHN MURRY & CLIVE BARNES
^ Upstairs ^

JOHN MURRY
It's not easy to hold an unclouded mirror up to the world.  The temptation to fog up truths or angle them in ways that are less painful is nigh irresistible.  To look at things as they are – warts and all, good and bad – requires a brave heart and sturdy constitution.  To then stir that honest stuff into songs that communicate successfully to others is rarer still.  This is what Oakland, CA-based singer-songwriter John Murry does with clear-eyed, unsentimental efficiency.  Cut from the same cloth as Elliott Smith, Lou Reed, Jeff Tweedy and Darkness On The Edge of Town-era Springsteen, Murry faces what he sees in the glass unflinchingly and then turns the mirror on us in ways that allow one to see their own reflection in sharper focus.
The Tupelo, Mississippi native brings some of the literary heft of his second cousin, William Faulkner, to the table but there's no mistaking that he's up to rock & roll business, his sound howling with electricity, distortion, and ornery, primal growl, the rabblerousing spirit of the MC5 and Patti Smith breathing anew through Murry.  The combination of emotionally unsparing, high-minded thinking, streetwise poetry, and gutbucket execution garnered Murry's latest full-length album, The Graceless Age, top critical honors around the world including Uncut ("the kind of album that answers questions you didn't realize you were asking"), a 5-star review from MOJO ("formidable stuff"), raves from American Songwriter ("an album that doesn't hide its ambitions to be great"),  Q Magazine ("intensely beautiful"), and Dirty Impound ("allowed full sway The Graceless Age will leave one more tender and aware of the perverse duality of love, so fragile in some ways but also a force that draws us out of darkness and into the rough business of living.").
Murry's EP, Califorlornia (arrived June 13, 2014), continues his evolution, showing off more modern rock curves and building on the buzzing, very alive production direction he embarked on with the late Tim Mooney (American Music Club) on The Graceless Age.  The EP features two songs co-written with longtime fellow traveler Chuck Prophet (Green On Red), a cover of Warren Zevon's "Genius," and a tribute to Mooney called "Timmy".
For all his jagged edges and shadowy speculation, Murry is at his core a lover and a most dedicated one to boot.  For all the muck he's encountered spelunking the human condition, he's still intensely aware that for all the endless battles and casual disregard we're capable of there is nothing as healing, bonding, or just plain humanizing as real love.  It's what remains when everything else is washed away, something Murry understands in palpable ways after wandering for years in drugs and darkness, a man who understands the gift of second chances and true contrition.  Sure, there's not enough love in the world and there's myriad places to stumble in our efforts to care for others in the right ways but Murry makes these questions pertinent and sparks one to examine the quality of their loving and where their failings sabotage their walk towards the light.
John has just wrapped up the recording of his new album, recorded in Canada with the legendary Cowboy Junkies at the helm
CLIVE BARNES
Joining John on stage is Irish musician Clive Barnes, Clive has been gaining a worldwide reputation as one of the finest Electric guitarists, Lapslide/Regular acoustic guitarist and songwriters on today's scene. Having released four critically acclaimed albums of his own, he has played and recorded with Joe Cocker, Taj Mahal and Eric Bibb, has played numerous sold out US tours, tours of France, Germany and the UK and taken various awards, Including Album of the Year for "Welcome to Farewell" in the US magazine 'Acoustic Guitar'.
Clive's own concerts are not to be missed with RTE Television critic Harry Guerin writing after witnessing Clive in Vicar Street Dublin, "Clive is a lap slide guitarist who can make one acoustic sound like six, Barnes transported the entire, hushed venue across the Atlantic to where the paths taken by the Delta Blues, Tom Waits and Bruce Springsteen all led to his own special territory. Balancing intensity with between song banter that would challenge any stand-up, Barnes' four songs were a revelation, and with each one you could hear him shrugging off more and more of his 'best kept secret' status."
Clive has just finished recording his latest album Get Low to be released later this year.
TICKETS
€16.50 available online from WAV Tickets or Lo-Call 1890 200 078 (1-8pm M-F, 4-8pm Sat)
– 50c per ticket service charge applies on phone, internet or creditcard bookings. Final ticket price may be higher from other outlets.
Strictly over 18′s, I.D. may be required.
AFTER THE GIG
Whelan's Silent Disco from 10:30pm – 2 DJs, just pick the one you like best [Free Entry] plus Late Bar.