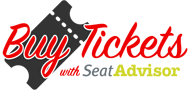 RollerCoaster Records presents
JIM WHITE
plus supports
^ Upstairs ^
"Titles never come easy to me, but this one did. Long before I recorded a single note I knew what I'd call it. That name, it was just in the air." Singer songwriter Jim White has a habit of snatching meaning from thin air. His critically acclaimed debut album, The Mysterious Tale of How I Shouted Wrong-Eyed Jesus, tapped into the zeitgeist of what would soon blossom into the lo-fi Americana movement.
"Back then (1997) there was maybe twenty of us doing it—Wilco and 16 Horsepower, of course Lucinda and Steve Earle and The Jayhawks. Now, hell, there's a million lonesome geniuses out there, each one singing their heart out sadder than the next."
Where It Hits You is Jim's chance to sing his heart out—and sing he does—no small feat, considering the heart that's singing was badly broken during the making of the record.
"Midway through it my wife left me. Just walked out the door…into the arms of younger man. We have kids, you know? Lord, what a mess. I was…well, what's a word lower than devastated? I was sub-devastated. Many of the songs on this record I wrote for her. So what do you do? I had to finish it, but singing those songs, hearing those words over and over, it was quite a trial."
As is often the case with cathartic upheaval, sometimes tribulation forces buried treasure to the surface. This holds true with Where It Hits You, as rich and diverse a record as Jim has ever produced. From the brooding dreamlike opener, "Chase The Dark Away," to the wild eyed stomp of "Here We Go," to the Beefheartesque "Infinite Mind," to the Harvest-era Neil Young ringer "My Brother's Keeper,"
Where It Hits You finds Jim in full musical stride, effortlessly blending genres and approaches in ways that sometimes boggle the mind. But as White's work has shown over the arc of his career, despite the experimental extremes he recklessly embraces, there's always a cohesive, singular identity that holds the divergent influences together.
"It should be a journey—you know? A meaningful journey that carries you to a better place. That's what a good record does. It's a ferry that transports you and those you love to somewhere where things make sense."
Making sense of the challenges that life presents to an outsider seems to be an obsession with the Athens, Georgia resident, and in some ways explains his cult status among deep thinkers. Known primarily for both his genre bending records like his 2001 break out album No Such Place and 2007's Transnormal Skiperoo, as well as his memorable role as narrator/guide of the award winning BBC documentary film Searching For The Wrong Eyed Jesus, Jim's an eternally restless soul.
His musical output is diverse and considerable—five full length records, numerous side projects including last year's much lauded Sounds of the Americans (4 stars UK Uncut), which was the offshoot of a wildly eclectic score Jim wrote for a theater production of Sam Shepherd's works staged by the legendary Julliard Drama School.
Beyond the musical sphere Jim's an accomplished fiction writer, publishing short stories in both the US and abroad. His essay The Bottom will be a featured article in the premier edition of new west coast music mag, The Fixer. He's served as a literary commentator alongside luminaries Edward Albee and Pico Iyer for the National Endowment of the Arts.
Not content to let any aesthetic avenue go unexplored, Jim's a fine art photographer (he does his own album covers!) and visual artist as well, having mounted shows at the prestigious Douglas Hyde Gallery at Trinity College in Dublin, Ireland and Southeastern Center for Contemporary Art in Winston/Salem.
Having split from long time label Luaka Bop, Jim took the reins of Where It Hits You, producing and financing it himself. "It was liberating in some ways. But damn, I miss the extraordinary guidance and insights David (Byrne) and Yale (Evelev) always offered. It was tough. Those folks at Luaka Bop are like family to me, but we all understood it was time for me to move on."
Buoyed by the success of helming Where It Hits You, Jim decided to delve further into producing, working on several other artists records in 2010, most notably the debut album of the upstart Belgian Americana outfit Stanton, (featuring G.C Hellings, who Jim describes as "The best guitar player I ever heard. Good as Doug Pettibone…at least.") as well as eccentric songsmith Dare Dukes and west coast folk darling Haroula Rose.
"I just can't sit down. I wish I could, but there's so far to go. And I somehow, some way, by hook or by crook, I'm gonna get there."
When asked where it is he's going, and what he'll do when he gets there, Jim's bemused reply? "I guess I'll know when it hits me. And where it hits me…you know?"
TICKETS
€15 available online from WAV Tickets or Lo-Call 1890 200 078 (1-8pm M-F, 4-8pm Sat)
– 50c per ticket service charge applies on phone, internet or creditcard bookings. Final ticket price may be higher from other outlets.
Strictly over 18′s, I.D. may be required.
AFTER THE GIG
Whelan's Silent Disco, now every Mon, Tue & Wed from 11pm – 2 DJs, just pick the one you like best [Free Entry] plus Late Bar.